Simply Art Dolcezza: I Am Taking You Home Tonight Abstract Art Dress
DOLCEZZA_SIMPLYART_70609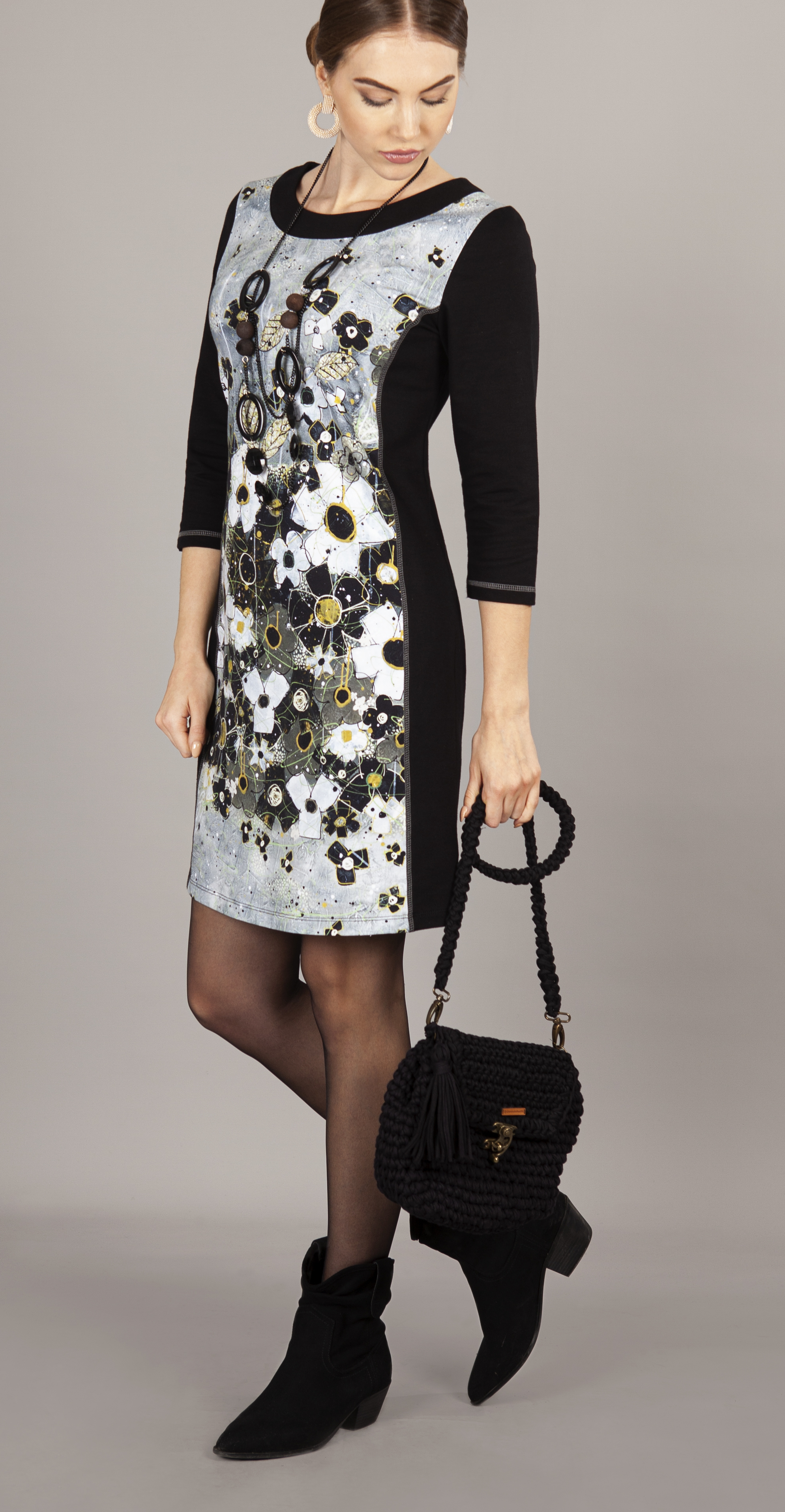 Simply Art Dolcezza: I Am Taking You Home Tonight Abstract Art Dress
Fall/Winter 2020/2021
Wearable art dress by artist Vigo from Quebec, Canada is a must have in the world of romance and passion. The name of this art piece speaks for itself!
Outlined, color block scoop neck
Three-Quarter length solid Black sleeves
Abstract art centered
The White daisy art symbolize romance and passion
By artist Vigo from Quebec: I am taking you home tonight art dress
Straight cut
Color block sides
Bag in picture not included
Hit a little above the knees
Hot Hues: Black, Saffron and Blue/Platinum
Fabric: 95% Cotton, 5% Elastane
Machine wash cold, inside out. Delicate cycle
Made in Turkey (Imported from Canada)
Ships Immediately
If you don't see your size, inquire by email or text and state the size you need with the item sku.

Size
S (US 4-6) Ships Immed (0) S (US 6-8) Ships Immed (0) M (US 8-10) Ships Immed (0)