Simply Art Dolcezza: Black Butterfly Poetic Metaphor High Waisted Art Dress
Dolcezza_simplyart_70648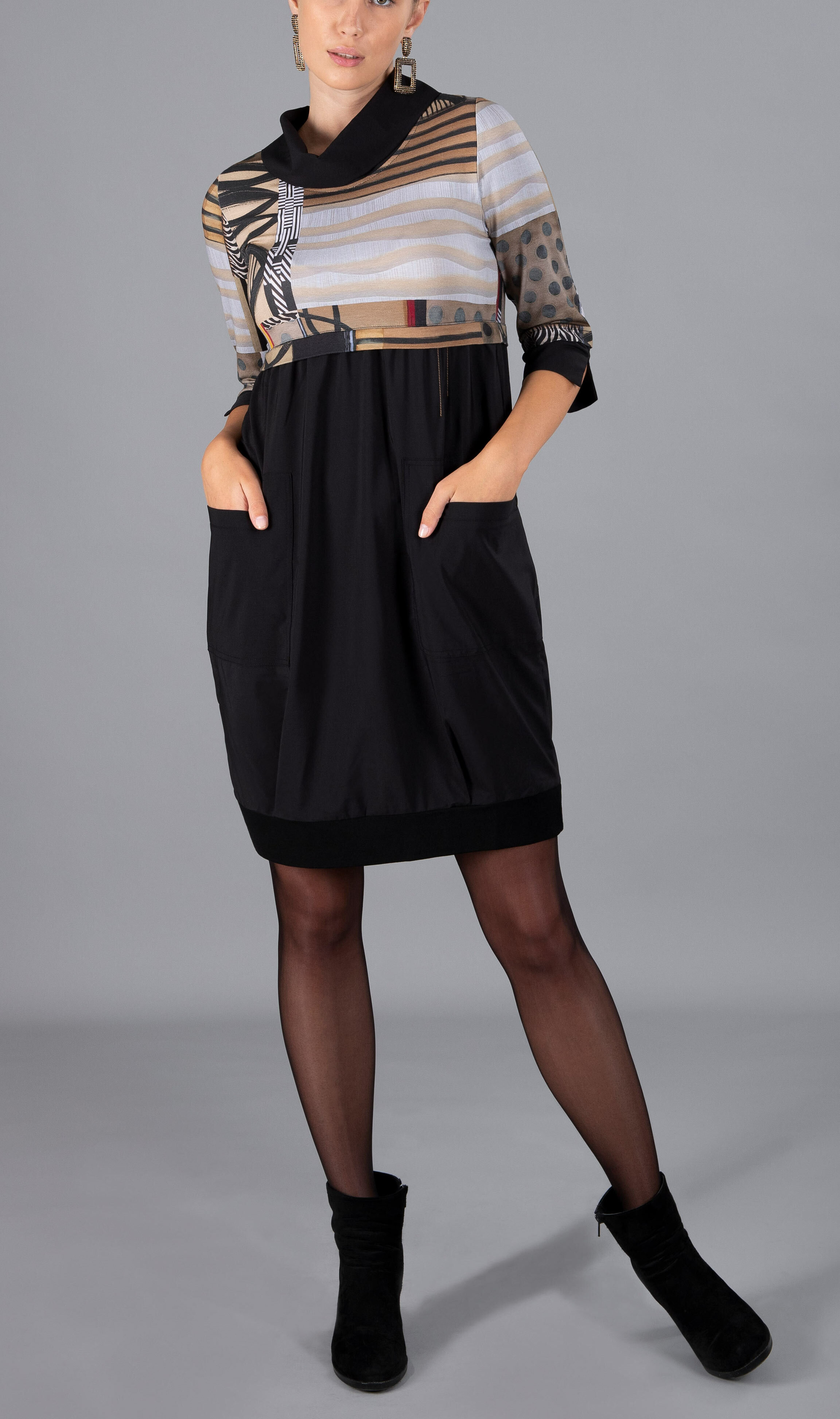 Simply Art Dolcezza: Black Butterfly Poetic Metaphor High Waisted Art Dress
Fall/Winter 2020/2021
Artwear by artist Janet O'Neal of New Mexico is this Black Butterfly Poetic Metaphor abstract art dress for intrigue and symbolism of a new beginning all in one!
Cowl neck
Three-Quarter art sleeves
Solid Black cuffs
Abstract art throughout front/back bodice - Black Butterfly Poetic Metaphor
Waist to hem solid Black
High waisted
Bubble flared waist to hem
An intriguing dress full of symbolism into the world of new beginnings and rebirth
Gorgeous color pattern
Flared cut
Side pocket
Can be worn as a dress or tunic
Hits a little above the knees
Hot Hues: Charcoal, Off White and Mustard
Fabric: 1st - 92% Poly, 8% Elastane, 2nd - 96% Viscose, 4% Elastane
Machine wash cold, inside out. Delicate cycle
Made in Turkey (Imported from Canada)
Ships Immediately
If you don't see your size, inquire by email or text and state the size you need with the item sku.
Size
XS (US 2-4) Ships Immed (0) S (US 4-6) Ships Immed (0) S (US 6-8) Ships Immed (0) M (US 8-10) Sold out (0) L (US 10-12) Ships Immed (0) L (US 12-14) Ships Immed (0) XL (US 14-16) Ships Immed (0)