Luna Luz: Tied & Dyed Off The Shoulder Godet Dress (Ships Immed in Navy, 3 Left!)
LL_393T_Solid_Navy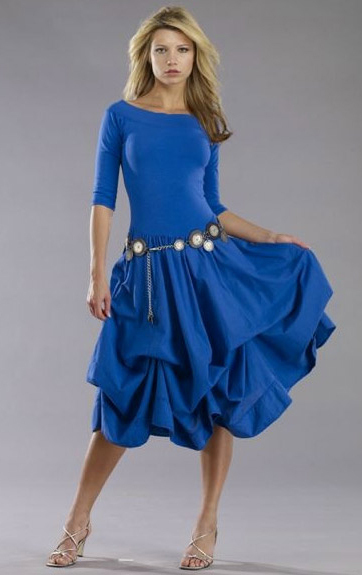 Luna Luz: Tied & Dyed Off The Shoulder Godet Dress
Fall/Winter 2020/2021
Off shoulder scoop neck with three-quarter sleeves and tied hem. Feminine luxury in a dress!
Scoop neckline
Off the shoulder
Three-Quarter long sleeves
Neckline can be pulled up to be bra-friendly
Flattering drop waist
Interior ties used to create more of an enchanted poofy look
Without ties is a straight A-line look bottom
Hits about mid-calf
Belt is not included
Hot Hues here: Angel Blue only (See color swatch picture)
Fabric: 1st 90% Cotton, 10% Lycra, 2nd 100% Cotton
Made in the USA
Ships Immediately (Eligible for next day) in: Navy: Small, Medium, Large (1 Left in each!)
For color: Black that can ship immediately (Eligible for next day), Click Here!
Color
SOLID NAVY Ships Immed (0)
Size
S (US 4-6) Ships Immed, 1 Left! (0) M (US 8-10) Ships Immed, 1 Left! (0) L (US 10-12) Ships Immed, 1 Left! (0)