IPNG: Pansy Crush Fairytale Mask (More Art Patterns, Some Ship Immed!)
IPNG_MA2_MA1_MF8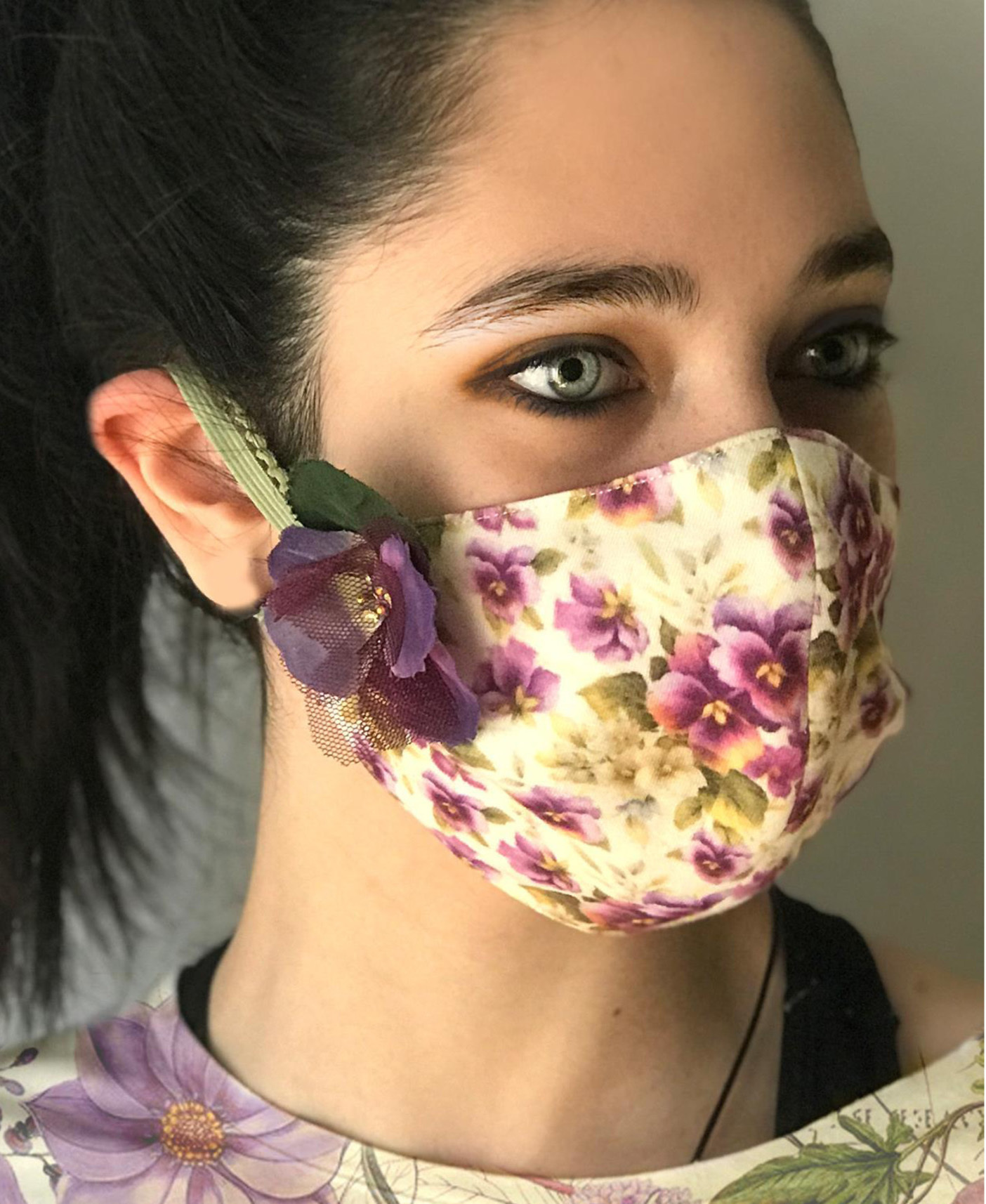 IPNG: Pansy Crush Fairytale Mask
Fall/Winter 2021
Pansy crush flower blossom side accessory with matching print, interior nose clip, elastic ear loop straps for comfort and a sewn in filter Is this fairytale inspired mask.
Reusable
Washable
Double Layer
Custom fitting
Internal nose clip (adjustable for comfort)
For personal use
Not medical grade
Sewn in filter (washable)
Face covering protection
Fabric: 1st - 95% Jersey Poly, 5% Elastane 2nd: Poly Sewn in filter
Please note: This item is non-returnable (as per World Health Organization safety guidelines).
Ships Immediately in: Sun Blossom and Pretty Peach
For Pansy Crush - please allow 30-50 days to ship as this is a made to order custom style
For every mask purchased, we are donating a mask to children and families in need within our communities.
ART
SUN BLOSSOM Ships Immed (0) PRETTY PEACH Ships Immed (0) PANSY CRUSH (0)
Quantity
SINGLE (1) (0) 2-PACK (18) 3-PACK (32)
Size
One Size Fits All (Adjustable) (0)