Far from clichés and pre-established rules, Maloka has its unique universe known by her creative cuts, mixed materials and fine details. A casual look that can be combined according to your pleasure or mood, always giving priority to fabric quality and comfort. Casual chic collections with new stories, feminine silhouettes and fresh colours each season. Maloka is a brand designed for trendy women.
Maloka: Diamond Jacquard Patched Dress (Only Powder Blue & Indigo Left!)
MK_GEISHA_N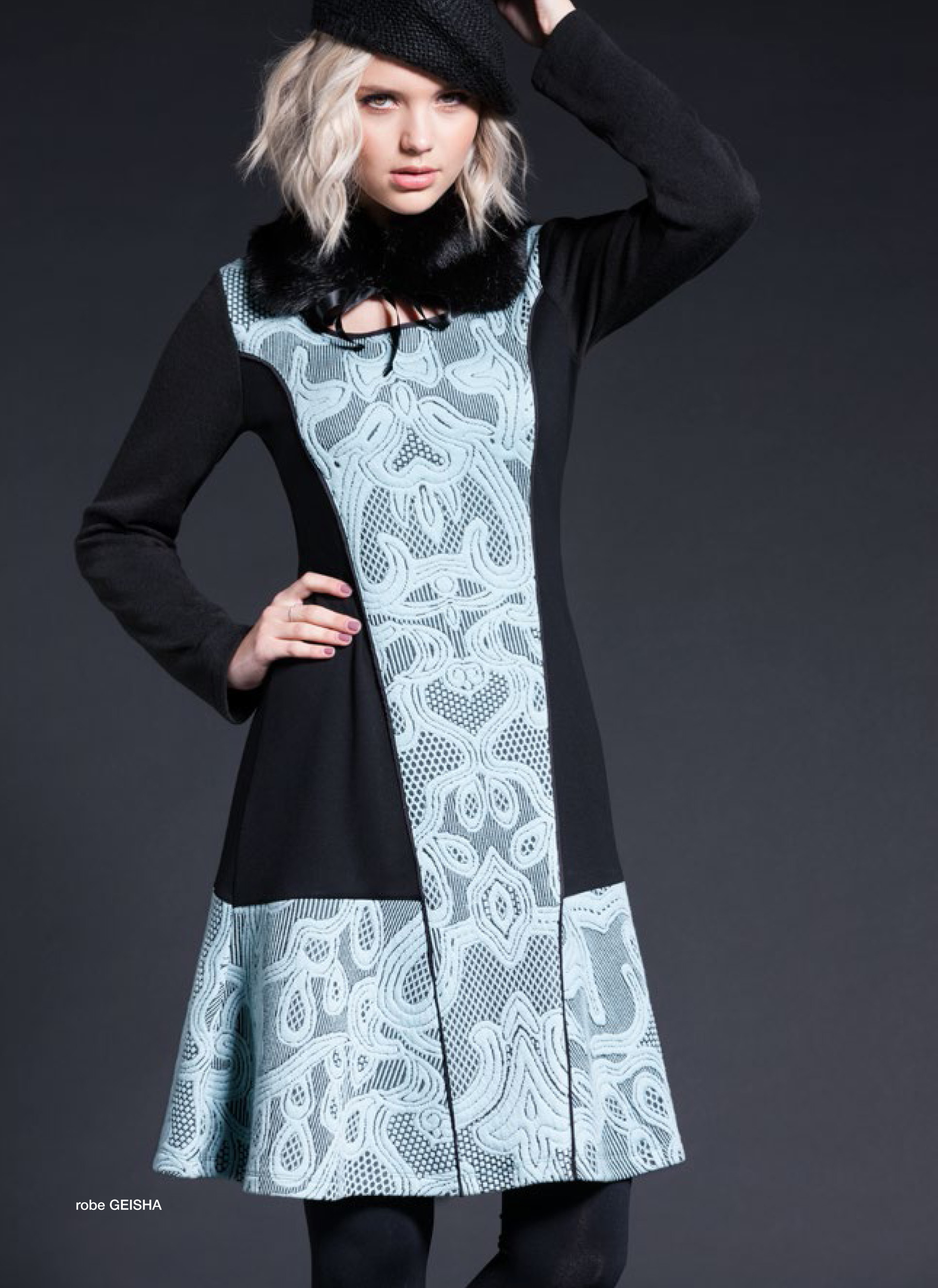 Maloka: Diamond Jacquard Patched Dress (Many Colors!)
Fall/Winter Collection
Slipping on a diamond never looked so sexy until now!
Scoop neckline
Long sleeves
Diamond Jacquard patchwork at center and hem
Flouncy hemline design
Falls just at the knees
Neck scarf sold separately: Click here!
Hot Hues here: Classique Black with Powder Blue Jacquard OR Classique Black with Midnight Indigo Jacquard

Fabric: 45% Cotton Jacquard, 50% Sateen Poly, 5% Elastane

Machine wash cold, inside out. Delicate cycle

Made in Portugal
Ships Immediately in: Powder Blue (T2, T3, T4)
filterColors:4B0082,000000,00A8FF
Ships Immediately!
T2 (US 4-6) POWDER BLUE (0) T2 (US 6-8) POWDER BLUE (0) T3 (US 8-10) POWDER BLUE (0) T3 (US 10-12) POWDER BLUE (0) T4 (US 12-14) POWDER BLUE (0) T4 (US 14-16) POWDER BLUE (0)