Are you in the mood for playful, colorful and fairy tale like fashion that will transform your magical style dreams into reality? Then we have the perfect Parisian couturier for you! Introducing French fashion line:
Les Fees Du Vent
, translated "Fairies of the Wind". Filled with patterns and embroidery, this collection makes 10 flirtatious and poetic motifs for each season and wildcurves.com is the exclusive and official online retailer to carry this sexy style! In our store we got unbelievably colorful, sexy dresses, tops, leggings and more from Les Fees Du Vent! Here's a little more fairy dust for you: each garment from this fashioner fulfills figures 6-20 and is always made in France! Limited quantities of these gorgeous items are available, so don't wait to be seduced by this flirtatious fashion! Shipping is FREE, and you have 14 days for return and  exchange!
Les Fees Du Vent Love Lace Top Low Quantity!
LFDV_5305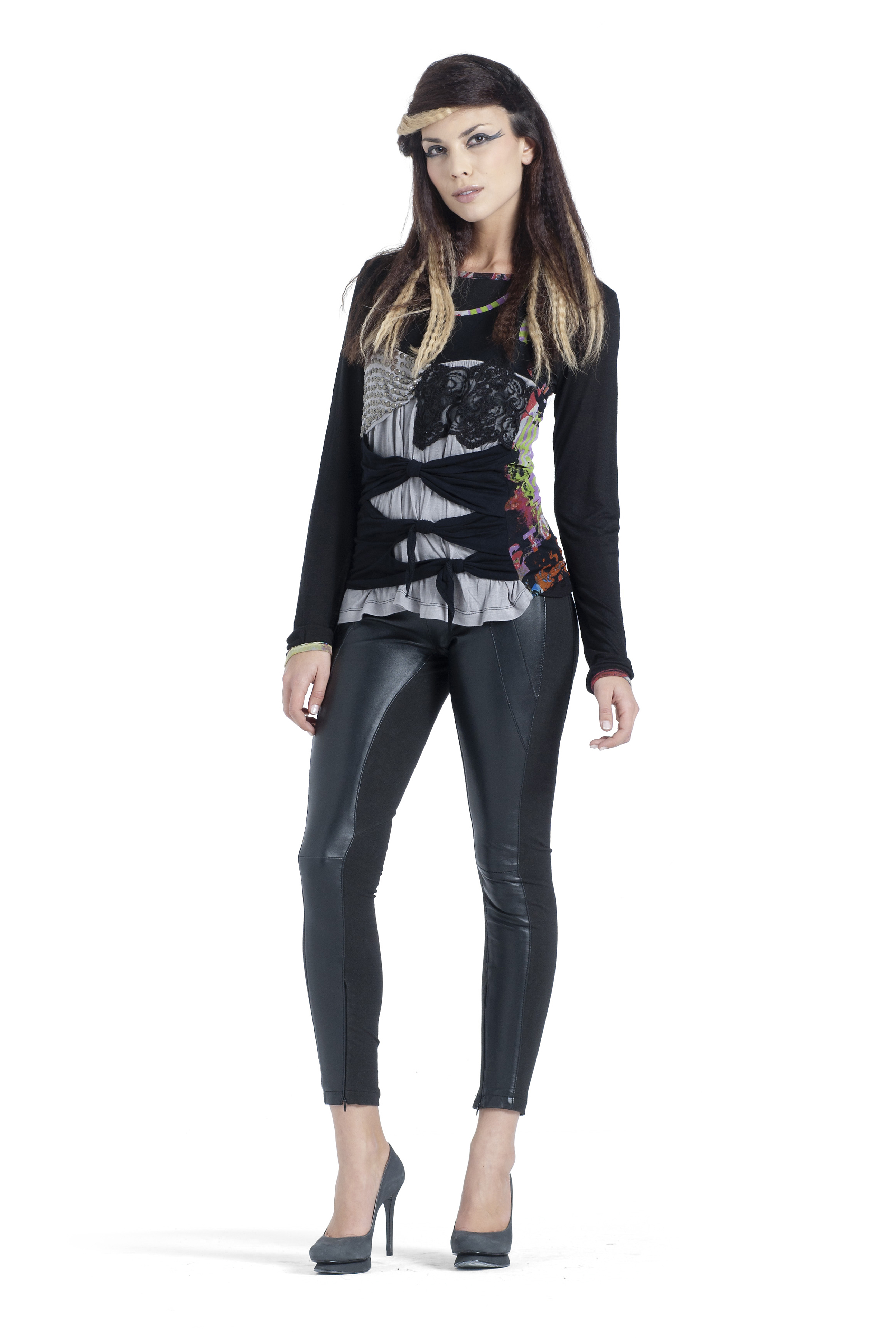 Les Fees Du Vent Love Lace Top
Fall/Winter Collection
Am I ready to slip my bodacious bosom into a double lace top?
Featuring a patchwork and triple tie design on front
Back: Colors of the sunset
Scoop neckline
Long sleeved with sunset colored cuffs and neckline
Hot Hues here: Classique Black pieced with Platinum and side and back sprinkled with Ravenous Red, Sunny Yellow, Gorgeous Green, Crazy Purple and Sky Blue

Approx. measurements (Size 40): Sleeve length 23, shoulder to hem 25

Machine wash cold inside out
Fabic: Top: 100% Viscose, Bottom: 80% Viscose, 20% Poly
Made in France
Ships immediately
filterColors:24A226,800080,FFFF00,000000,FF0000,00A8FF
ships:immediately
Size
38 (US 8-10) Ships Immed, 1 Left! (0) 40 (US 10-12) Ships Immed, 1 Left! (0) 42 (US 12-14) Ships Immed, 1 Left! (0) 44 (US 14-16) SOLD OUT (0) 46 (US 16-18) SOLD OUT (0) 48 (US 18-20) SOLD OUT (0)