Fiore: After Dusk Open Gusset Semi-Opaque Tights
FIO_TWILIGHT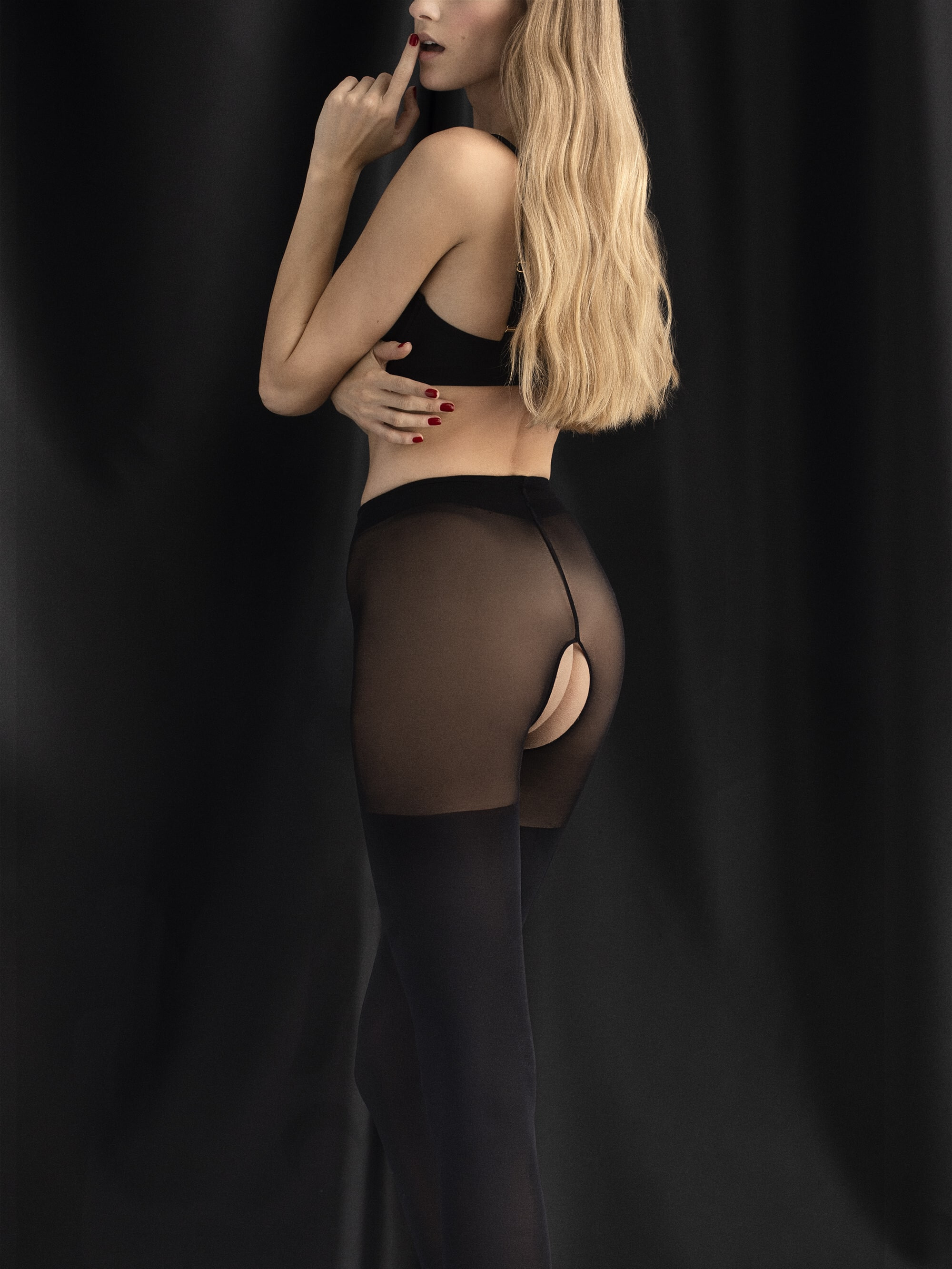 Fiore: After Dusk Open Gusset Semi-Opaque Tights
Fall/Winter 2022
After dusk, the senses awaken. Experience some naughty fun with these ouvert tights, a classic accessory matching any look, also a sensual one. Surprisingly, they hide a spicy secret. They might disclose it and reveal your intimacy if you choose to.
Semi- Opaque
Opaque from thigh to foot
80 Denier
3D technology for increased durability and resilience
Premium quality with increased elasticity for a perfect fit
Matte FInish
Small teardrop shaped opening that's flat overlock stitched
Invisibly reinforced toe portion
Perfect finish to any stylish ensemble
Delicate, stand out tights
Hot Hues here: Classique Black
Fabric: 88% Nylon, 12% Elastane
Machine wash, line dry
Made in Poland
Ships Immediately
For your safety, this item is non-returnable as per the WHO COVID-19 guidelines.
Size
2/S: 4'11''-5'9'' (121-143 lbs) Ships Immed (0) 3/M: 4'11''-5'9'' (132-176 lbs) Ships Immed (0) 4/L: 5'2''-5'10'' (165-197 lbs) Ships Immed (0) 5/XL: 5'2''-5'11'' (187-220 lbs) Ships Immed (0)