Simply Art Dolcezza: Still Life For A Wedding Party Abstract Art Scarf (1 Left!)
Dolcezza_SimplyArt_21906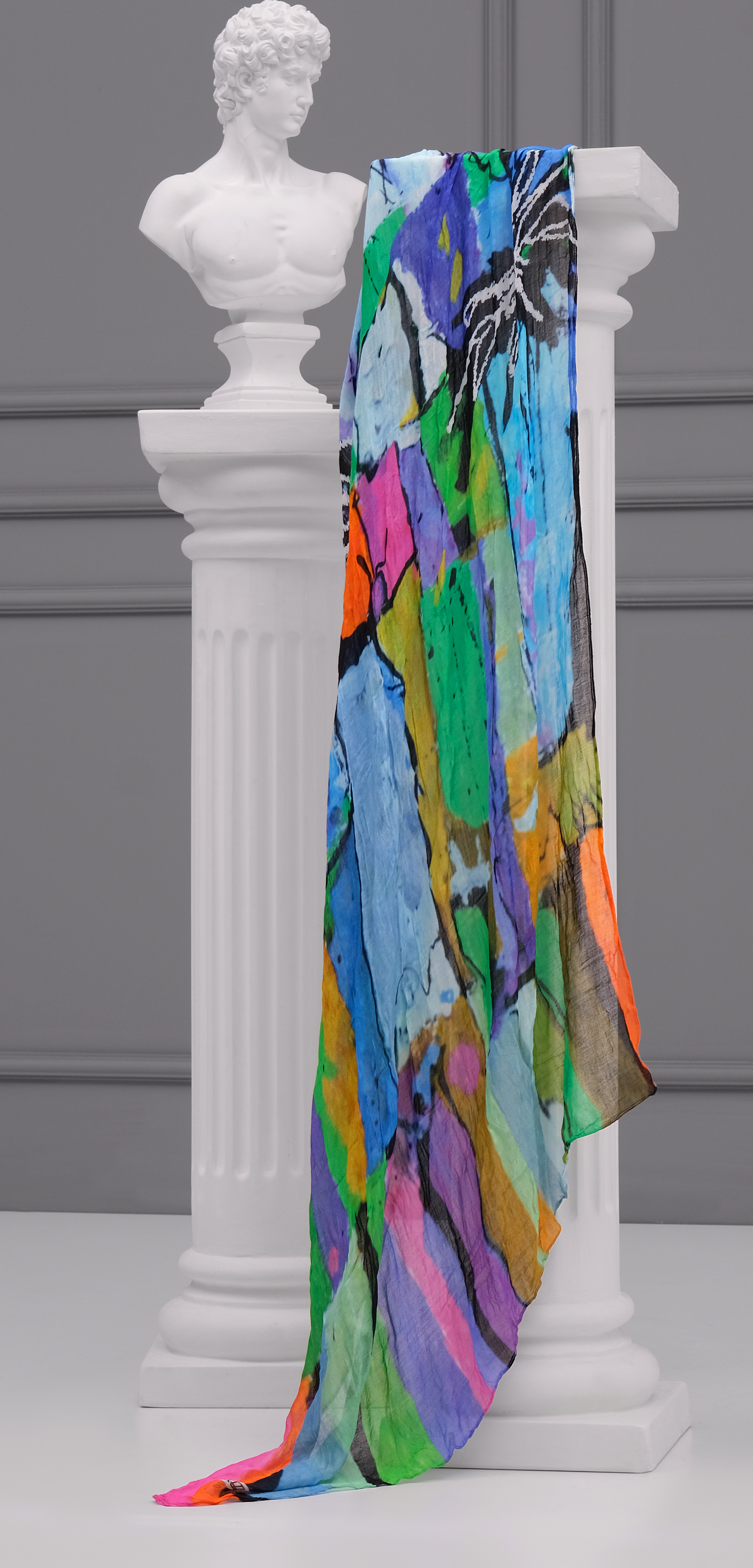 Simply Art Dolcezza: Still Life For A Wedding Party Abstract Art Scarf
Spring/Summer 2021
Pastel colored art inspiring an energy of love, life and the joy of a wedding party on this contrast scarf - stunning artwork by Pol Ledent from Belgium!
Wearable art scarf front/back
Still Life for a Wedding abstract art
This scarf is the unfolding story of energy, love and joy felt at a wedding
Beautiful vibrant colors throughout
Wearable art scarf
Simply stunning scarf
Lightweight, soft woven scarf
Hot Hues: Purple, Royal Blue, White, Black
Fabric: 100% Viscose
Machine wash cold, delicate cycle. lay flat to drive
Made in Turkey (Imported from Canada)
Ships Immediately: (1 Left!)
For your safety (as per COVID-19 WHO Guidelines), this item is non-retunable.

Art
STILL LIFE FOR A WEDDING Ships Immed, 1 Left! (0)
Size
One Size Fits All (0)