Simply Art Dolcezza: Receive The Best Things In Life Abstract Art Denim Jacket (1 Left!)
DOLCEZZA_SIMPLYART_20679_N1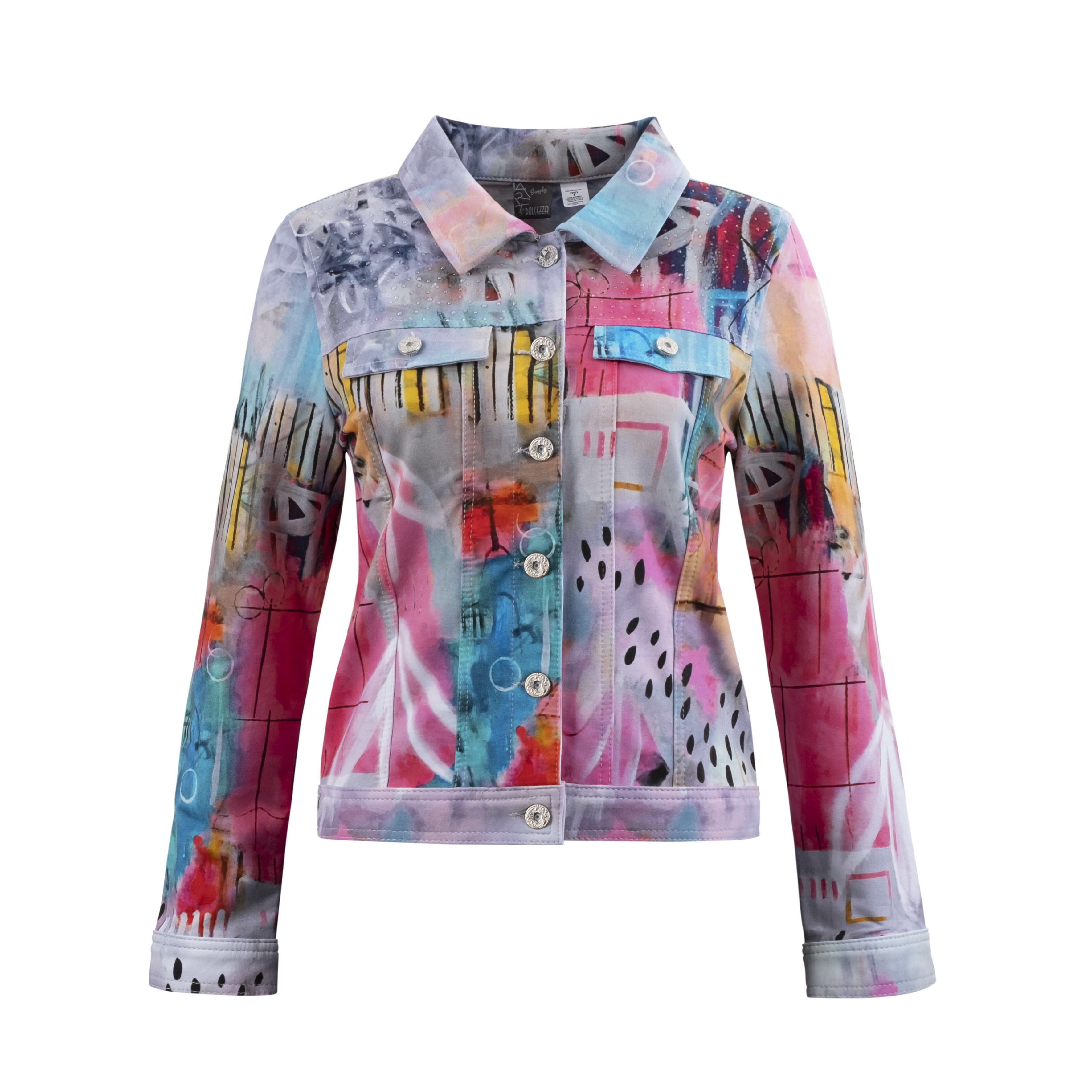 Simply Art Dolcezza: Receive The Best Things In Life Abstract Art Denim Jacket
Spring/Summer
Experience the gravitational energy of abstract art "The Best Things In Life" by artist Cynthia Anne Brown from Oklahoma in this denim jacket!
Collared neck
Large Silver buttoned closure
Side breasted pockets
Wearable art soft Denim jacket
Abstract art: "The Best Things in Life" front and back
This art is all about joy, gratitude and appreciation for life's divine and incredible intricacies. Pause, smile and you just may capture it!
Vibrant, gorgeous colors on an easy to wear soft Denim that will keep you looking stunning and comfy all day and night!
Hits about hipline
Hot Hues: Silver, Aqua, Pink and White
Fabric: 75% Poly, 15% Poly, 10% Elastane
Made in Turkey (Imported from Canada)
Ships Immediately
Size
XS (US 2-4) Ships Immed, 1 Left! (0) S (US 4-6) Sold out (0) S (US 6-8) Sold out (0) M (US 8-10) Sold out (0) L (US 10-12) Sold out (0) L (US 12-14) Sold out (0) XL (US 14-16) Sold out (0) XXL (US 16-18) Sold out (0) XXL (US 18-20) Sold out (0)