Simply Art Dolcezza: Princess Danae Abstract Art Zip Hoodie
Dolcezza_Simplyart_21743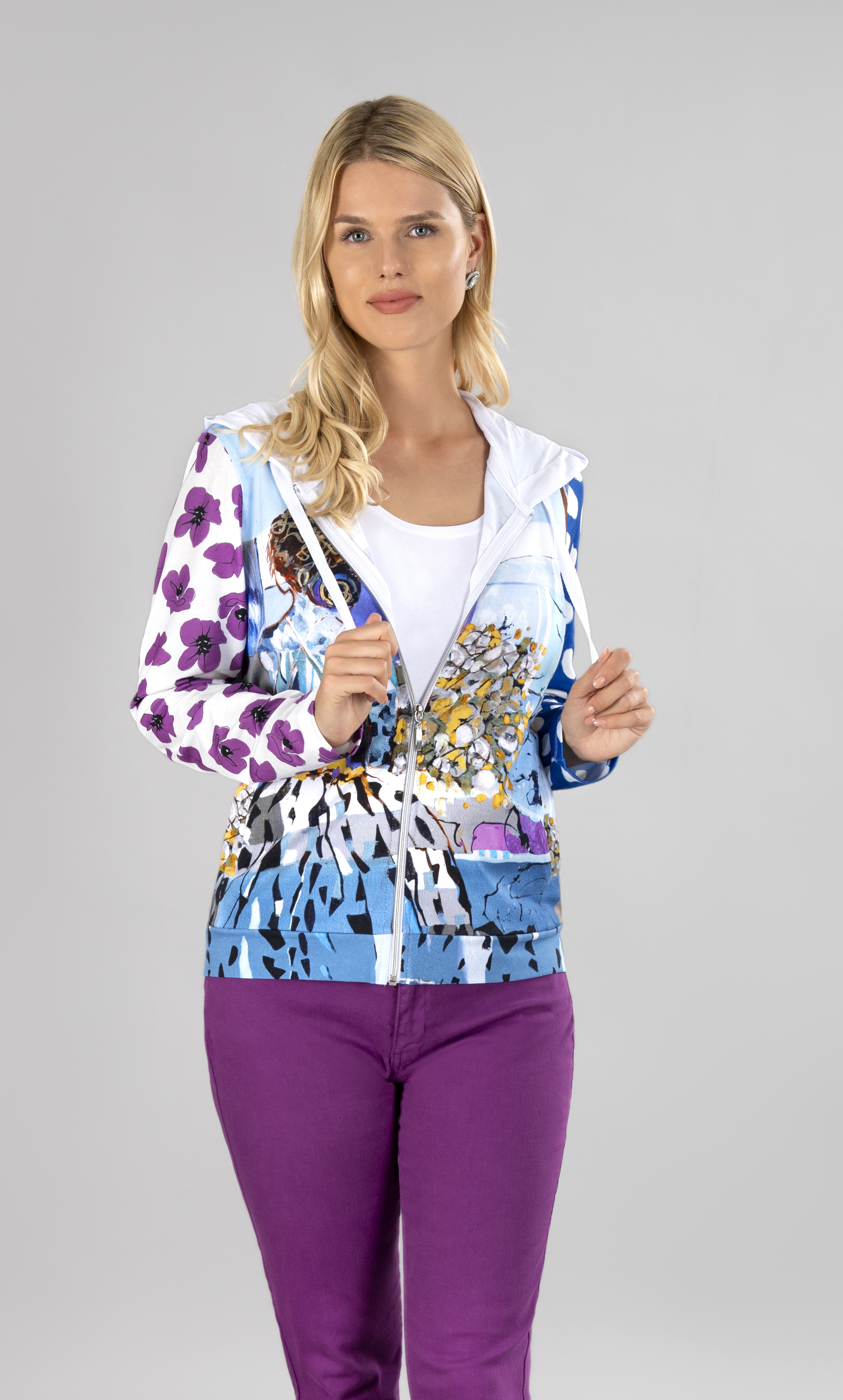 Simply Art Dolcezza: Princess Danae Abstract Art Zip Hoodie
Spring/Summer 2021
Pastel colored art inspiring an energy of love, life and strength from Greek mythology of Princess Danae on this abstract art zip up hoodie - stunning artwork by Pol Ledent from Belgium!
Scoop neck in abstract art
Long art contrast sleeves
Wearable art hoodie
Zip up closure
Hoodie with ties
Art front/back
Fitted with just enough stretch for superior comfort and fit
This hoodie cardigan is an unfolding story of a beautiful princess. You see her from behind wearing a gown with her hair up and holding a bouquet!
Simply stunning zip hoodie
Lightweight, soft and easy to wear
Hot Hues: Purple, Royal Blue, White, Black
Fabric: 95% Cotton, 5% ELastane
Made in Turkey (Imported from Canada)
Ships Immediately
If your size is sold out, send us an email.
Size
S (US 4-6) Ships Immed (0) M (US 8-10) Ships Immed (0) L (US 10-12) Ships Immed (0)