Simply Art Dolcezza: Only Love Spiritually Square Abstract Art Tunic
Dolcezza_SimplyArt_59662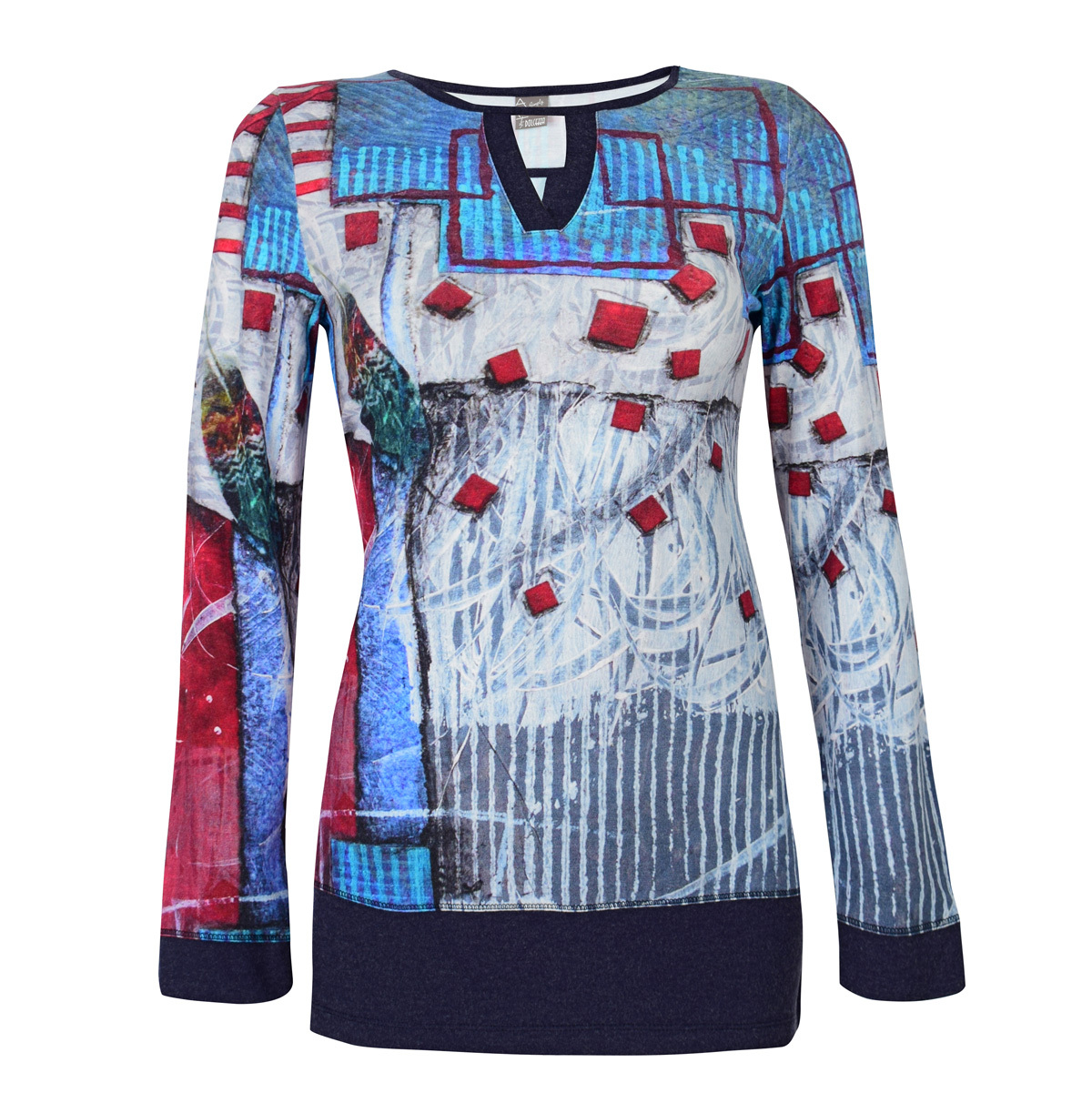 Simply Art Dolcezza: Only Love Spiritually Square Abstract Art Tunic
Fall/Winter 2019/2020

Wearable art by artist Laura Lein-Svencner from Illinois is this only love spiritually square tunic styled with vibrant colors and a keyhole neckline
Outlined keyhole neck
Wearable art by Laura Lein-Svencner
Spiritually square motif
Abstract art throughout
Kinit pullover
Vibrant colors
Contrast hem
Hits a little below hipline
Hot Hues: Rose Red, Electric Sky Blue, Vanilla, Platinum, Black
Machine wash cold, inside out. Delicate cycle
Fabric: 70% Viscose, 20% Poly, 10% Elastane
Made in Turkey (Imported from Canada)
Ships Immediately: S, L
All other sizes on backorder. Please inquire via email: info@wildcurves.com for sizes on backorder.
filterColors:00A8FF,FF0000,A0A0A0,000000
ships:immediately
Size
S (US 4-6) Ships Immed (0) S (US 6-8) Ships Immed (0) M (US 8-10) (0) L (US 10-12) Ships Immed (0) L (US 12-14) Ships Immed (0)