Simply Art Dolcezza: Fuschia Candy Storm Abstract Art Zip Dress SOLD OUT
DOLCEZZA_SA_19653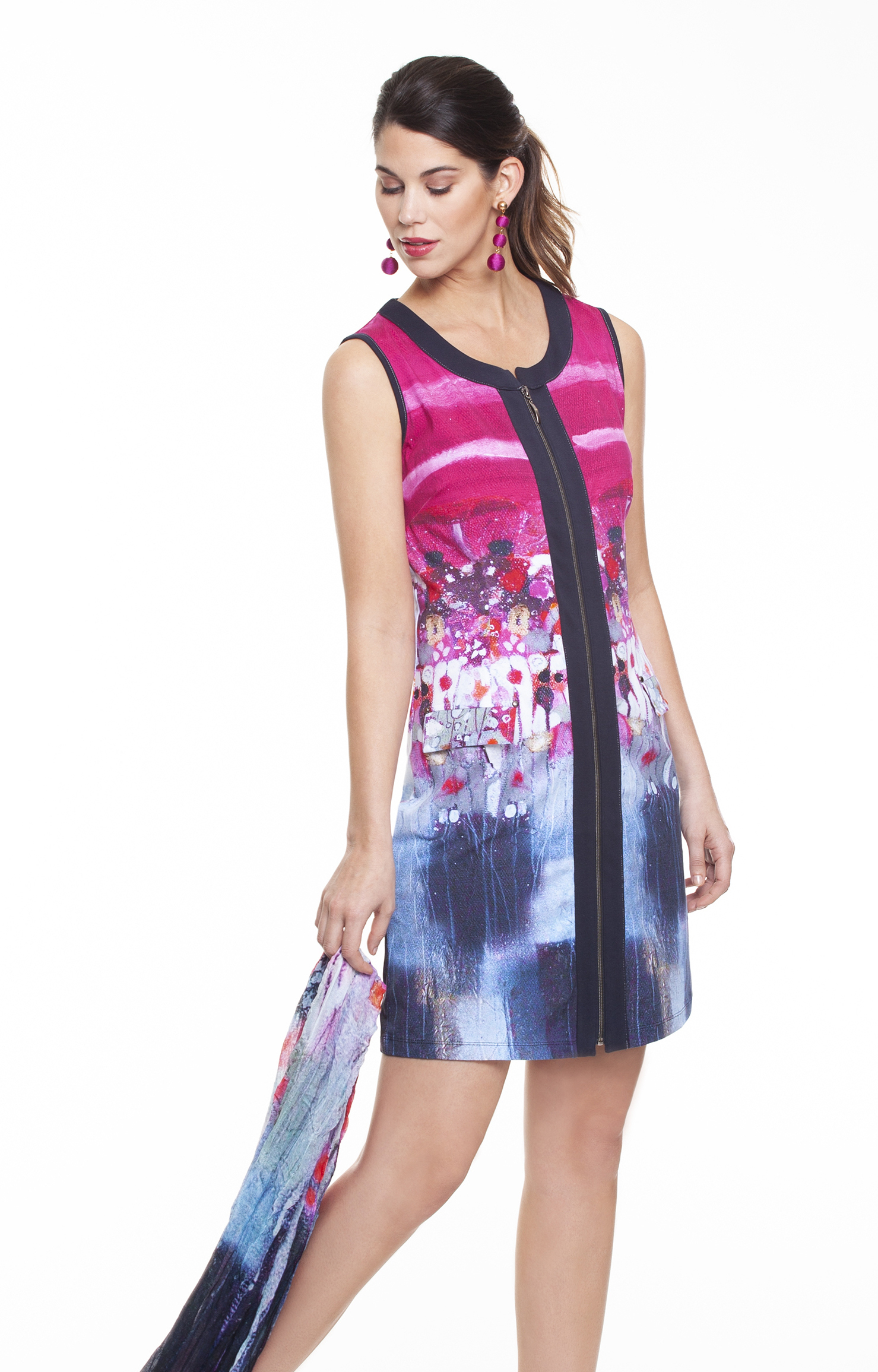 Simply Art Dolcezza: Fuschia Candy Storm Abstract Art Zip Dress
Spring/Summer 2019 Collection
Inspired by the magical images of a candy storm is this Fuschia candy abstract art storm zip pocket dress by artist Emma S. Davis from Scotland!
Outlined scoop neck
Outlined shoulders
Zip up from neck to hem
Fuschia and Indigo colorblock
Fuschia candy storm abstract art throughout
Side pockets
Soft Cotton dress
Soft, comfy and with gorgeous vibrant colors is a must have for the Spring/Summer wardrobe!
Dress it up with sexy tie up sandals and a scarf!
Hits a little above the knees
Hot Hues: Fuschia candy, Denim/Indigo Blue with a touch of Purple and a sprinkle of White
Fabric: 95% Cotton, 5% Elastane
Machine or hand wash inside out. Delicate cycle, lay flat to dry
Imported from Canada (Made in Turkey)
Ships Immediately
filterColors:00A8FF,FFC0CB,800080,4B0082,FFFFFF
ships:immediately
Size
S (US 4-6) Sold out (0) S (US 6-8) Sold out (0) M (US 8-10) Sold out (0) L (US 10-12) Sold out (0) L (US 12-14) Sold out (0)