Simply Art Dolcezza: Flower Heart Abstract Art Scarf (New Spring 2021!)
Dolcezza_simplyart_21902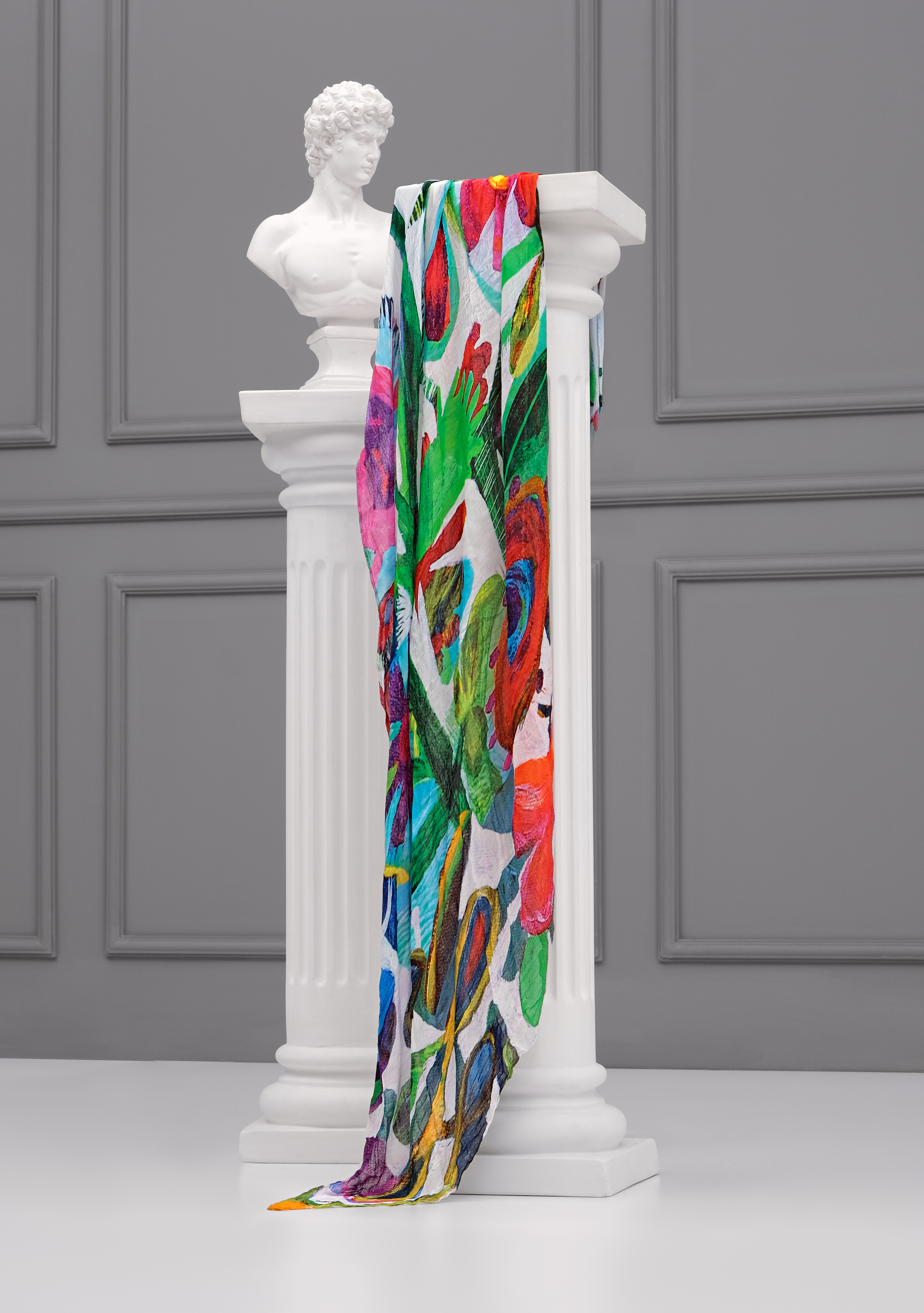 Simply Art Dolcezza: Flower Heart Abstract Art Scarf
Spring/Summer 2021
Artist Estee McLeod from Berkshire, England works intuitively to allow her artwork to develop overtime. She combines real life with fantasy via nature, dreams, travel, seasons, sentiments and thoughts to create a love inspired colorful work of art!
Wearable art scarf front/back
Flower heart art
This scarf is an unfolding story that combines real life with fantasy
Beautiful vibrant colors throughout
Wearable art scarf
Simply stunning scarf
Lightweight, soft woven scarf
Hot Hues: Red, Blue, Orange, Fuschia, Green, Yellow and White
Fabric: 100% Viscose
Machine wash cold, delicate cycle. lay flat to drive
Made in Turkey (Imported from Canada)
Ships Immediately
For your safety (as per COVID-19 WHO Guidelines), this item is non-retunable.
Art
FLOWER HEART Ships Immed, 2 Left! (0)
Size
One Size Fits All (0)