A new designer in the world of fashion, one that comes from the Canary Islands: Culito From Spain. A style that is as free and fun as the as the country it's produced in. The originality of these garments comes from the photography and storytelling on each and every garment produced. With the help of designers from all over the world and the master fashioner's expertise as a photographer, Christian Masterpierro, the founder of the brand, captures the essence of the fairy tale and transports it digitally onto the garment. All of the dresses, tunics, tops and leggings pronounce the female's shape as a silhouette of intrigue and confidence, which is quite profoundly seen in the designs of this brand. "When a woman goes into a shop and chooses one of our dresses, subconsciously she has chosen a story that has an affinity with her. She is showing some of her inside on the outside," says Mr. Mastroprierro.
Culito From Spain: Cherry On Top Dress (1 Left)!
CULITO_7A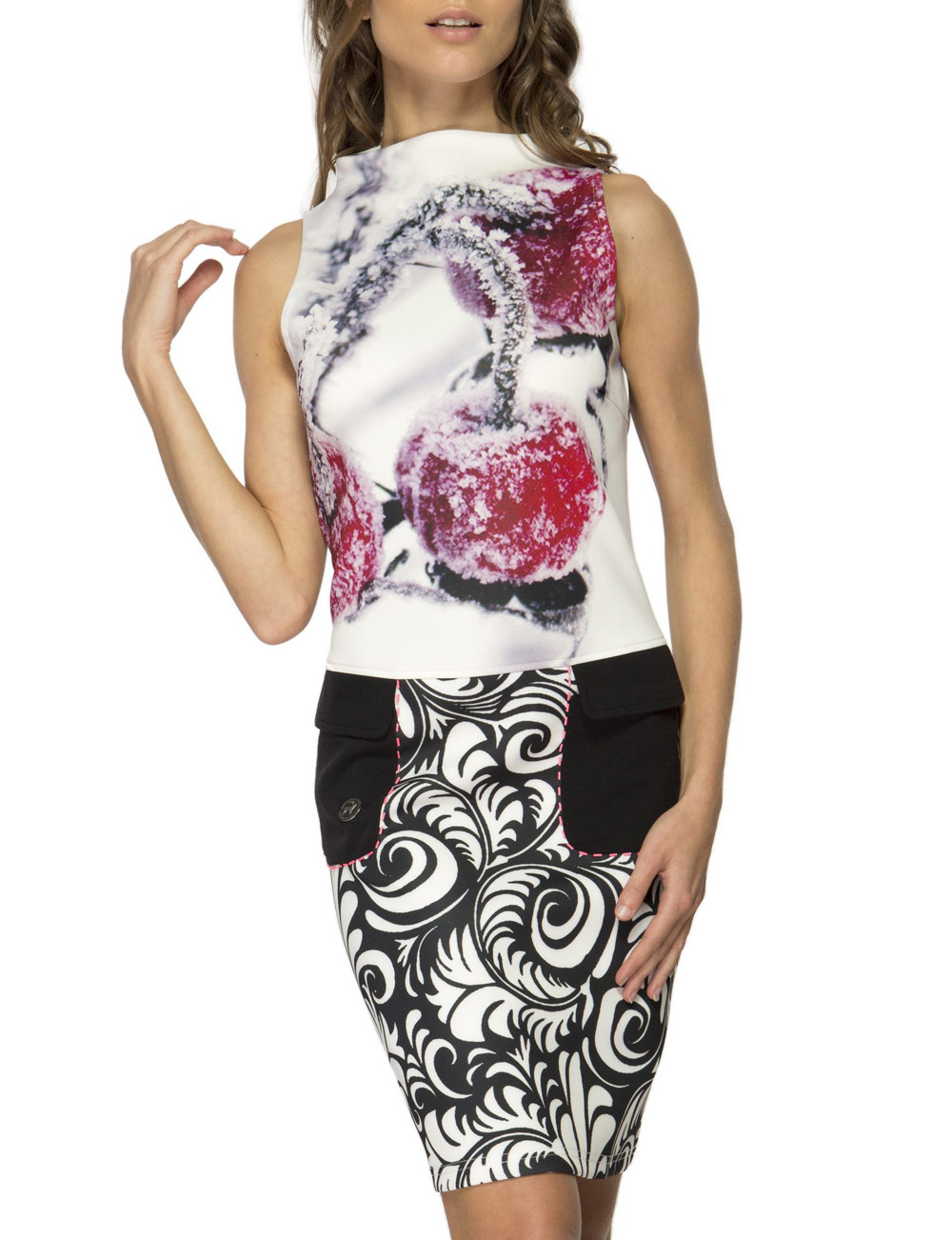 Culito From Spain: Cherry On Top Dress Almost Gone!
Fall/Winter Collection
High neck
Sleeveless
Fancy Cherry screenprinting at front and back torso
Front site pockets just under waist
Fancy swirl design at bottom
Soft, silky to the touch
Falls slightly above the knee depending on height
Hot Hues here: Icy Pink blended with Classique Black and Sugar White
Fabric: 40% Cotton, 55% Rayon, 5% Elastane
Machine wash cold, inside out. Delicate cycle
Made in Spain
Ships Immediately
filterColors:FFC0CB,FFFFFF,000000
ships:immediately
Size
M (US 6-8) (0) L (US 8-10) Ships Immed, 1 Left! (0) L (US 10-12) Ships Immed, 1 Left! (0) XL (US 12-14) (0) XXL (US 14-16) (0)