Real Reviews From Real Customers

Simply Art Dolcezza: The Love of Blue Happiness Abstract Art Zip Jacket (1 Left!)
fabulous design and colours lovely
fabulous design and colours lovely fit true to size
Real Reviews From Real Customers

Maloka: Colors Of Picasso's Gypsy Beauty Abstract Art Protective Masks 1, 2 & 3-Pack (More Colors, With Filter!)
Really enjoy comfortable masks. Always
Really enjoy comfortable masks. Always wear them around everyone
Simply Art Dolcezza: Wild Flowers In Black & White Abstract Art Soft Denim Jacket (2 Left!)
DOLCEZZA_SIMPLYART_20734_N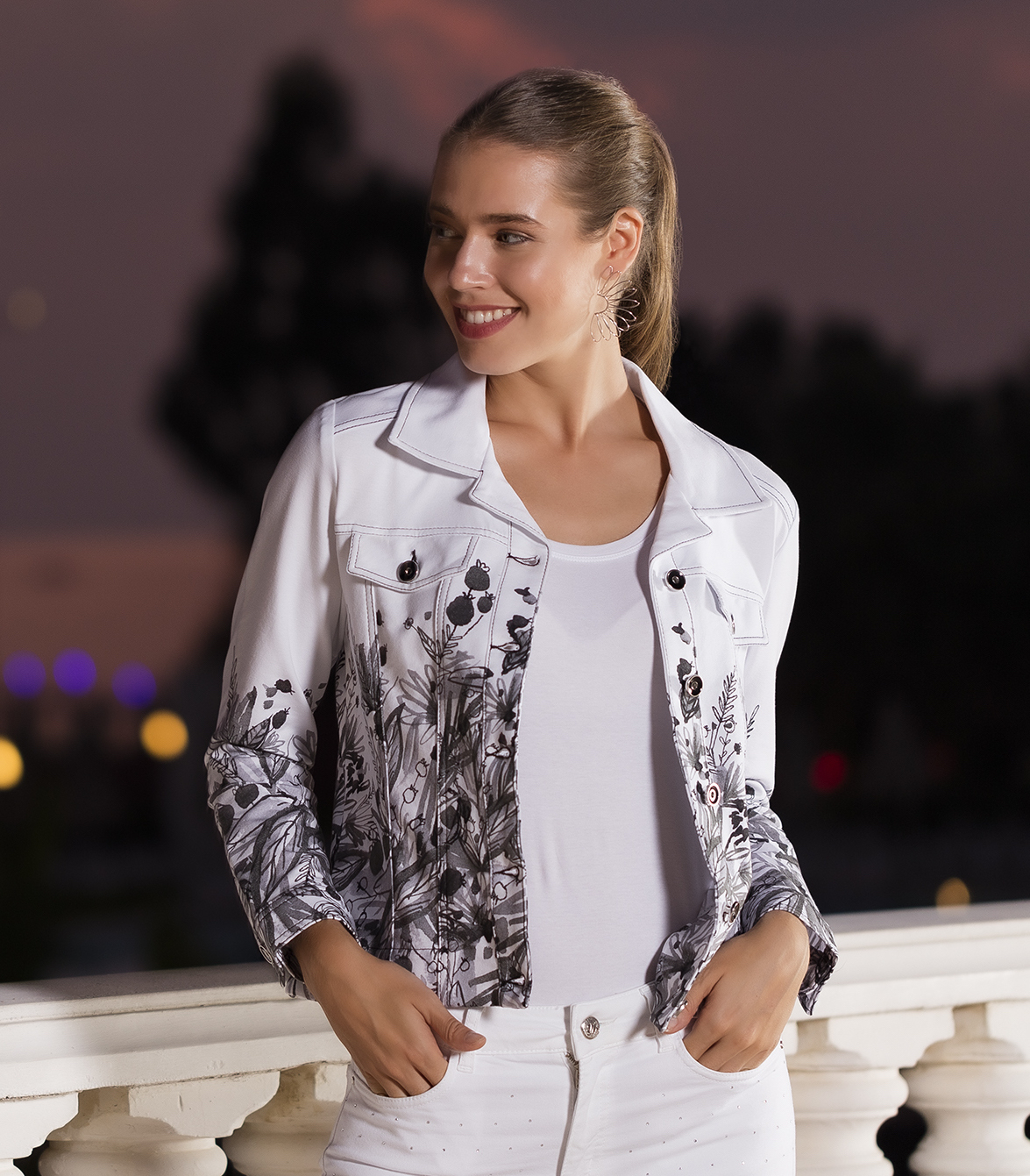 Simply Art Dolcezza: Wild Flowers In Black & White Abstract Art Soft Denim Jacket
Spring/Summer 2020

This abstract art by artist Magrikie Berg from South Africa is all about feeling the beauty before the color appears on this soft denim jacket. Look closely and you will notice how the flowers butterflies and bees are in harmony with one another and you will experience the beauty before color!
Collared neck
Large Silver Buttoned closure
Double breasted pockets
Long sleeves
Wild flowers abstract art by Magrikie Berg is front and back
Soft Denim with stretch
Hits about hipline
Hot Hues: Pink, Purple, Red, Sun Yellow, Black, White
Fabric: 75% Cotton, 15% Poly, 10% Elastane
Machine wash cold, inside out. Delicate cycle
Made in Turkey (Imported from Canada)
Ships Immediately
If your size is sold out, send us an email: info@wildcurves.com or text: (310) 876-2523 with the size you need for a possible special order.
Size
S (US 4-6) Ships Immed, 1 Left! (0) S (US 6-8) Ships Immed, 1 Left! (0) M (US 8-10) Ships Immed, 1 Left! (0) L (US 10-12) Sold out (0) L (US 12-14) Sold out (0)