Real Reviews From Real Customers

Double Jeu Paris: Coral Confetti Tunic
Whimsical, fun top
This top is great for travel, as it's feather-light. I've been wearing it with a sheer, long-sleeved black top, black jeans, and m...
Real Reviews From Real Customers

Simply Art Dolcezza: Indeed A Picture Perfect Beach Abstract Art Zip Moto Jacket (1 Left!)
Quality and Excellent Service
My beautiful jacket was exactly as advertised and arrived quickly. The service for the transaction was seamless. Thank you!
Simply Art Dolcezza: Ocean Breeze Orchid Asymmetrical Flared Midi Dress (2 Left!)
DOLCEZZA_SIMPLYART_19668_N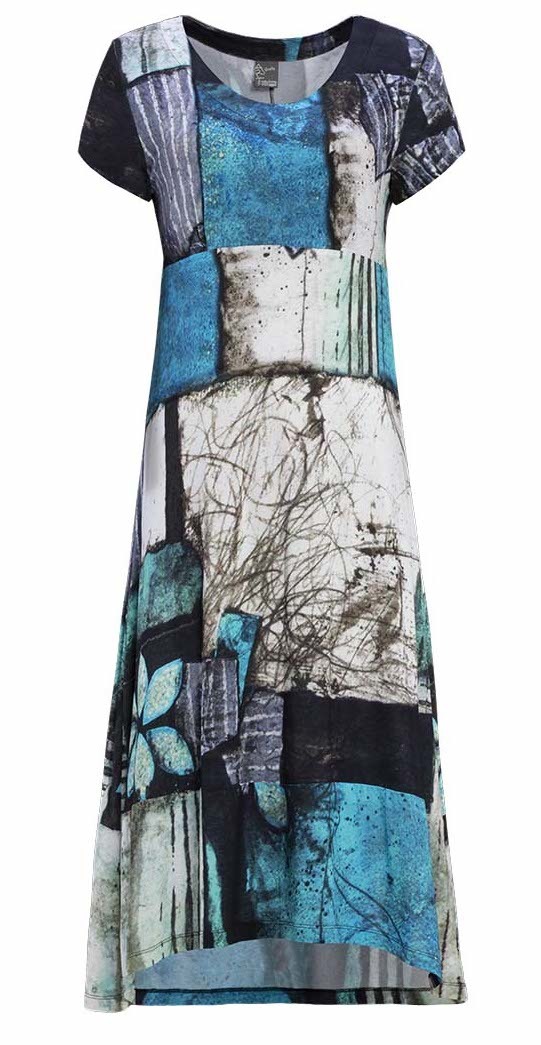 Simply Art Dolcezza: Ocean Breeze Orchid Asymmetrical Midi Sundress
Spring/Summer 2019 Collection
Inspired by the beauty of an Ocean Breeze Orchid on a warm summer night is this asymmetrical abstract art midi dress by artist Laura-Lein Svencner from Chicago!
Outlined scoop neck
Capped ocean breeze sleeves
Ocean breeze orchid printed at right side waist
Abstract art design throughout
Vibrant colors
Asymmetrical hem (Higher in the front, lower in the back)
Pullover
Fit & flare
Hits about mid-calf
Hot Hues: Ocean Seabreeze with a sprinkle of Classique Black
Fabric: 100% Viscose
Made in Turkey (Imported from Canada)
Ships Immediately
Size
S (US 4-6) Sold out (0) S (US 6-8) Sold out (0) M (US 8-10) Ships Immed, 1 Left! (0) L (US 10-12) Sold out (0) L (US 12-14) Sold out (0) XL (US 14-16) Ships Immed, 1 Left! (0)