Simply Art Dolcezza: Fuschia Pink Abstract Bubbles Cheek To Cheek Art Jacket (More Arrived!)
DOLCEZZA_SA_19619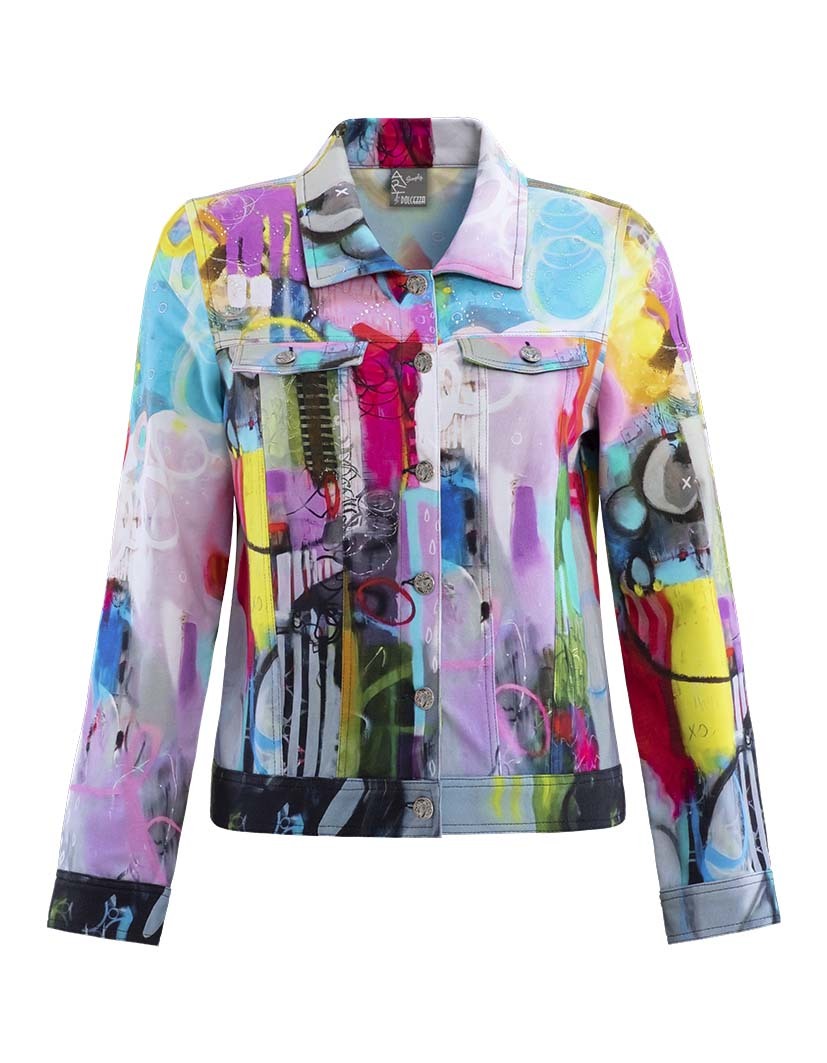 Simply Art Dolcezza: Fuschia Pink Abstract Bubbles Cheek To Cheek Art Jacket
Spring/Summer 2019 Collection
Fuschia Pink bubbles is this incredibly vivid abstract artwork by artist Cynthia Brown from New York on this Cotton jacket!
Collared colorblock neck
Long bubble abstract art sleeves
Cheek to Cheek art
Pink/Purple colorblock throughout with splashes of more summer colors
Fitted with just enough stretch for superior comfort and fit
Colorblock
Vibrant abstract art
Fuschia pink bubbles art
Hanging pockets
Incredibly beautiful, striking art
Soft, comfy jacket
Hits a little about hipline
Hot Hues: Fuschia Pink, Purple Nights, Turquoise Sea, Midnight Blue, Sun Yellow, Rose Red
Fabric: 75% Cotton, 15% Poly, 10% Elastane
Machine wash cold, inside out. Delicate cycle
Made in Turkey (Imported from Canada)
Ships Immediately in all sizes!
filterColors:40E0D0,FFFF00,FFFFFF,4B0082,FF0000,FFC0CB,00A8FF
Size
XS (US 2-4) Sold out (0) S (US 4-6) Ships Immed, 1 Left! (0) S (US 6-8) Ships Immed, 1 Left! (0) M (US 8-10) Sold out (0) L (US 10-12) Ships Immed, 2 Left! (0) L (US 12-14) Ships Immed, 2 Left! (0) XL (US 14-16) Ships Immed, 2 Left! (0)