Real Reviews From Real Customers

Paul Brial: Wild Orange Rose Cold Shoulder Ruffled Midi Dress
Unique summer dress
This is a pretty summer dress and great for vacationing. It could be both casual or dressy depending on the occasion. I really like the wild orange print- giving it a very tropical look.
Real Reviews From Real Customers

Luna Luz: Short Sleeve Cross Over Bodice Long Dress (Many Colors, Some Ship Immed!)
Love the dresses….wish it came
Love the dresses….wish it came in some summer prints! Very comfortable and cool. Have had many compliments !
Simply Art Dolcezza: Abstract Art Scarves (Few Left!)
Dolcezza_SimplyArt_Scarf_N1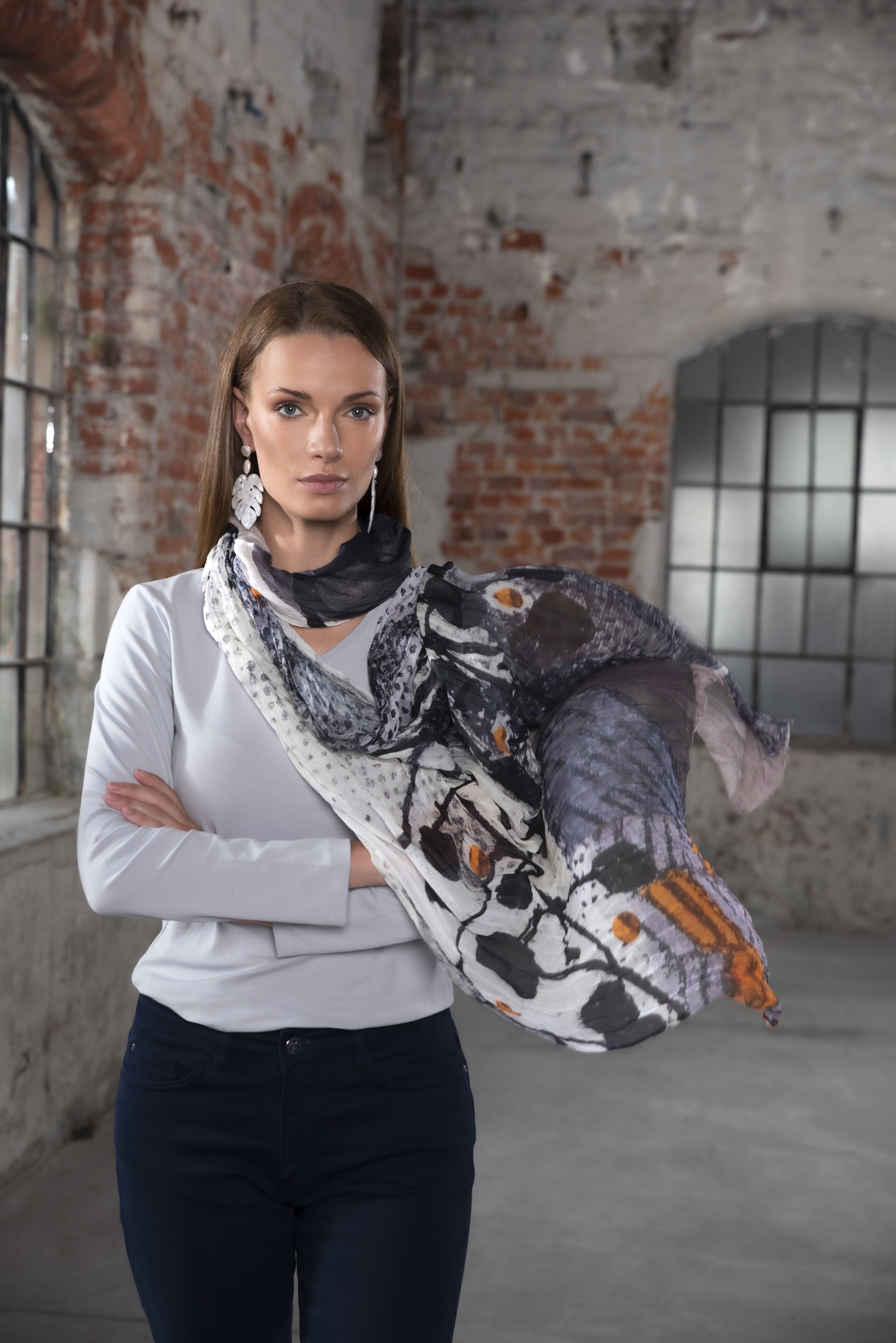 Simply Art Dolcezza Abstract Art Scarves
Fall/Winter 2019/2020 Collection
Complete any Simply Art look with the matching scarf!
Like a painting on your neck bring more color to your unique outfit!
Gorgeous scarves!
Woven art scarf
Size: 34.5 X 66 inches
Hot Hues: Lights of Notre Dame, Warm London Rain, Black Desert Rose and more!
Fabric: 100% Viscose
Made in Turkey (Imported from Canada)
Ships Immediately: 59900 (1 Left!), 59901 (1 Left!), 59907 (2 Left!), 59908 (1 Left!), 59910 (1 Left!), 59911 (2 Left!), 59913 (2 Left!)
If you do not see the scarf you want, please send an email to: info@wildcurves.com
Style
59900 Love Letter Quilled Ships Immed (0) 59901 Random Acts of a Rose Ships Immed (0) 59907 Indeed Ships Immed (0) 59908 Yellow Dot Rocket Ships Immed (0) 59910 Parisian Life Ships Immed (0) 59911 Ville La Nuit Ships Immed (0) 59913 Papillons Of The Night Ships Immed (0)