Real Reviews From Real Customers
Dolcezza Simply Art Mask: Free Gift (Art Varies, as per pictures)
Beautiful
The mask is beautiful. its comfortable and fits perfectly!
Real Reviews From Real Customers

Fiore: I Have A Sexy Secret Open Gusset Opaque Tights (More Arrived!)
Just what I needed
These work well. Sure is a time saver in the bathroom!
Simply Art Dolcezza Abstract Art Scarves (Many art patterns!)
DOLCEZZA_SIMPLYART_SCARVES_NEW1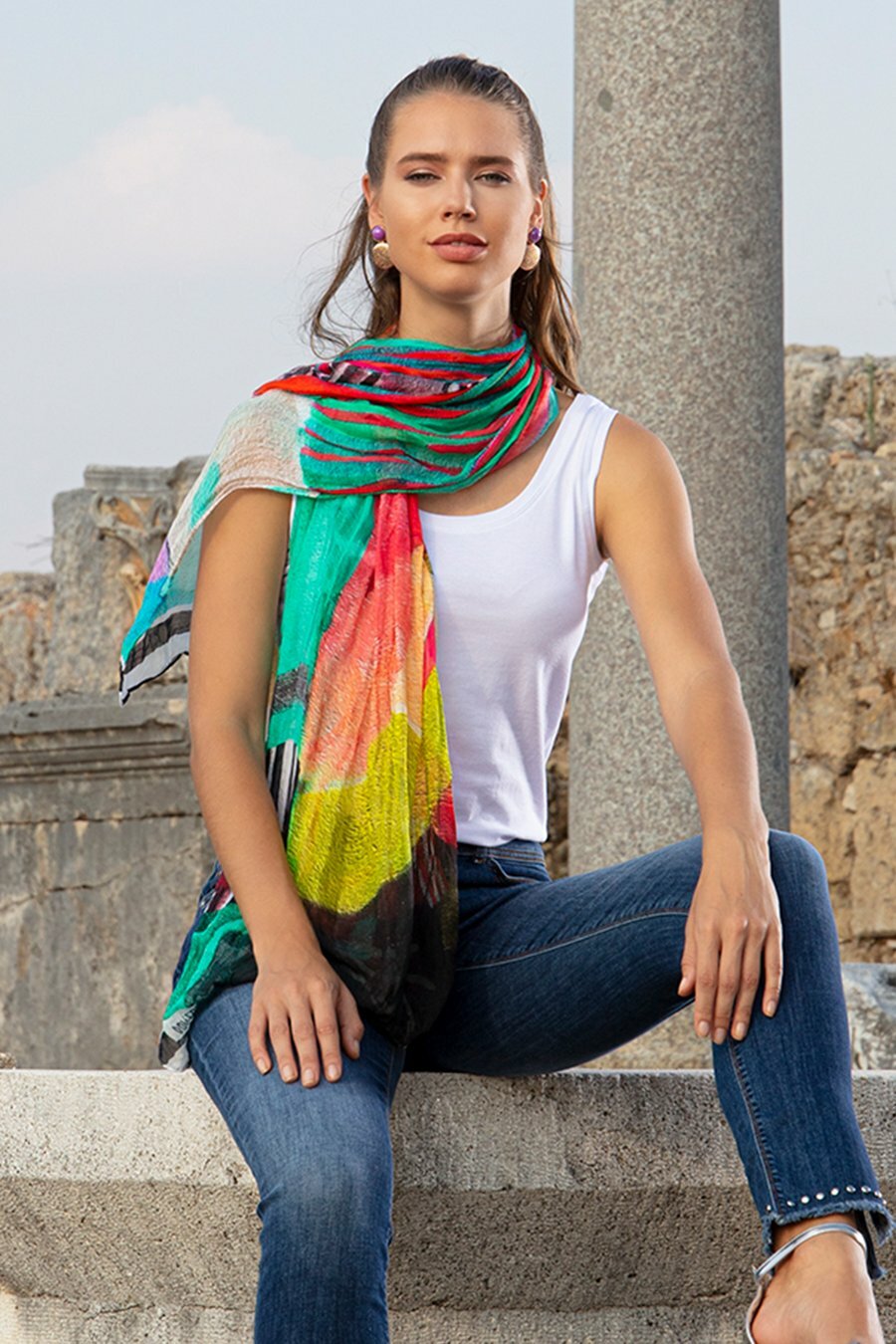 Simply Art Dolcezza Abstract Art Scarves
Spring/Summer
Complete any Simply Art look with the matching scarf!
Like a painting on your neck bring more color to your unique outfit!
Gorgeous scarves!
Woven art scarf
Fabric: 100% Viscose
Made in Turkey (Imported from Canada)
Ships Immediately: 20901, 20904, 2090, 20910, 20911, 20912, 20913, 20914, 20915, 20916 (1 Left in most!)
This item is non-returnable.

Style
POPPY (20904) Ships Immed, 1 Left! (0) BEST THINGS IN LIFE (20907) Ships Immed, 1 Left! (0) COLOR & JOY (20910) Ships Immed, 1 Left! (0) LIKE A PRAYER (20911) Ships Immed, 1 Left! (0) ROUGE (20912) Ships Immed, 1 Left! (0) WILD FLOWER (20913) Ships Immed, 1 Left! (0) POPPY MEADOW (20915) Ships Immed, 1 Left! (0) SHOPPING NEW YORK (20916) Ships Immed, 1 Left! (0)