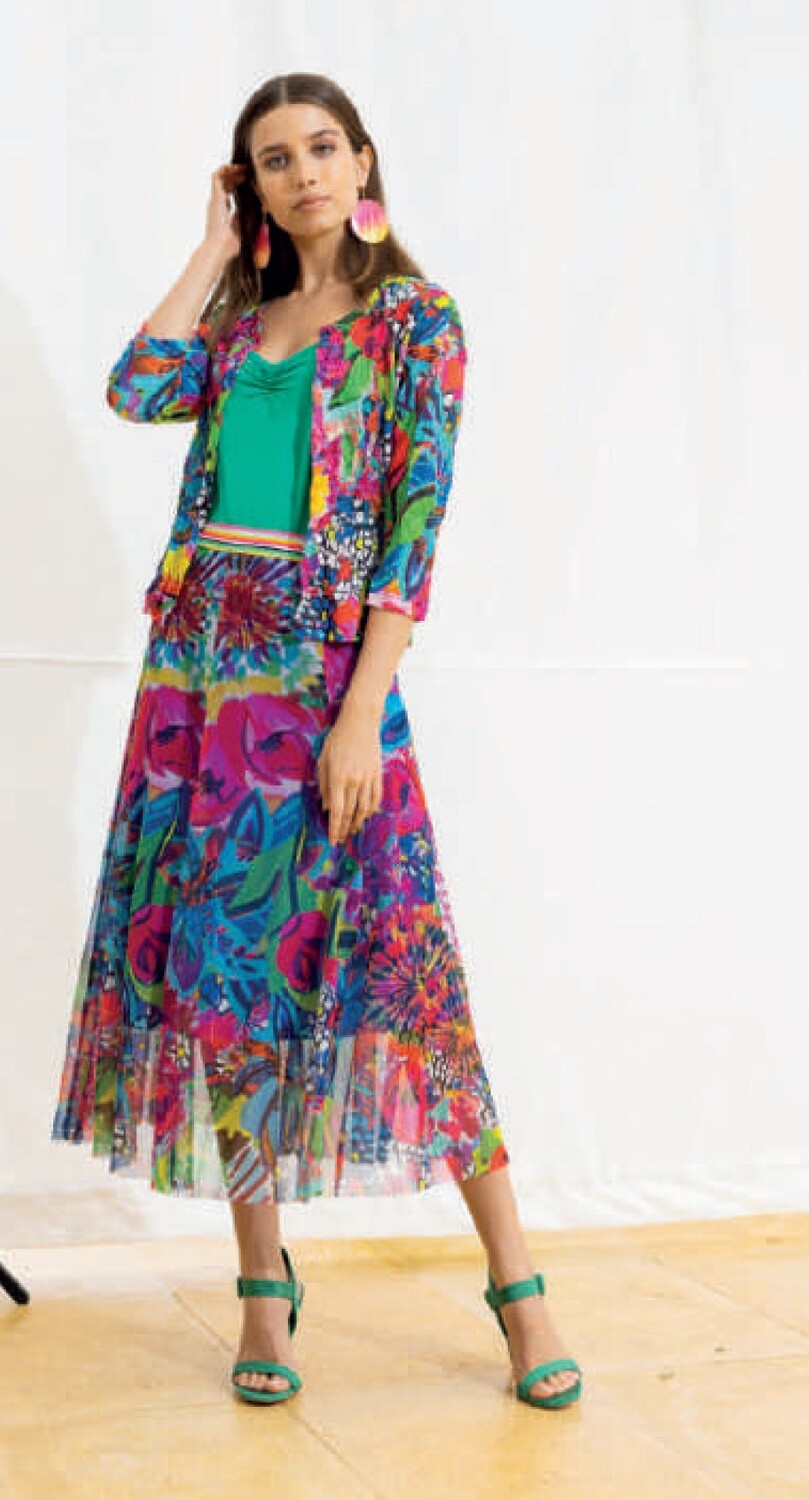 Maloka: Sunset Blooms Stretch Tulle Midi Skirt
MK_SAIA_FAMOSA
Product Details
Maloka: Sunset Blooms Stretch Tulle Midi Skirt
Spring/Summer 2023
Inspired by the stunning hues during a sunset is this stunning colored skirt in pieced stretch tulle and a midi length!
Contrast elastic waistline
Flared/A-line cut
Lined till knee length
Gorgeous colors in a pieced pattern throughout front/back
Comfort stretch tulle skirt
Swivel cut hemline
Light and easy to wear skirt
Matching top and bolero sold separately
Hits a little passed mid-calf
Hot Hues: Comes in 3 color combos: Sunset Blooms, Artist's Dessert, Snorkeling: Underwater theme
Fabric: 95% Cotton/Poly Blend, 5% Elastane
Machine wash cold, inside out. Separately, Delicate cycle
Made in Portugal
Ships: 7-10 days - Only Sunset Blooms T4, T5 (1 Left in each)!
Save this product for later