Real Reviews From Real Customers
Luna Luz: Tied & Dyed Seersucker Cotton Skirt
Love this skirt!
I love this skirt. Comfortable and stylish, unique, can dress up or down.
Real Reviews From Real Customers

Maloka: Colors Of Picasso's Lemon Marble Art Mask (With Filter, More Arrived!)
Love it. Just what I
Love it. Just what I needed to match a scarf. Thank you so much. Delivery was good as well
Maloka: Sleek Swirl Decolletage Flare Tunic (Click for more colors!)
MK_KAROLE_YELLOW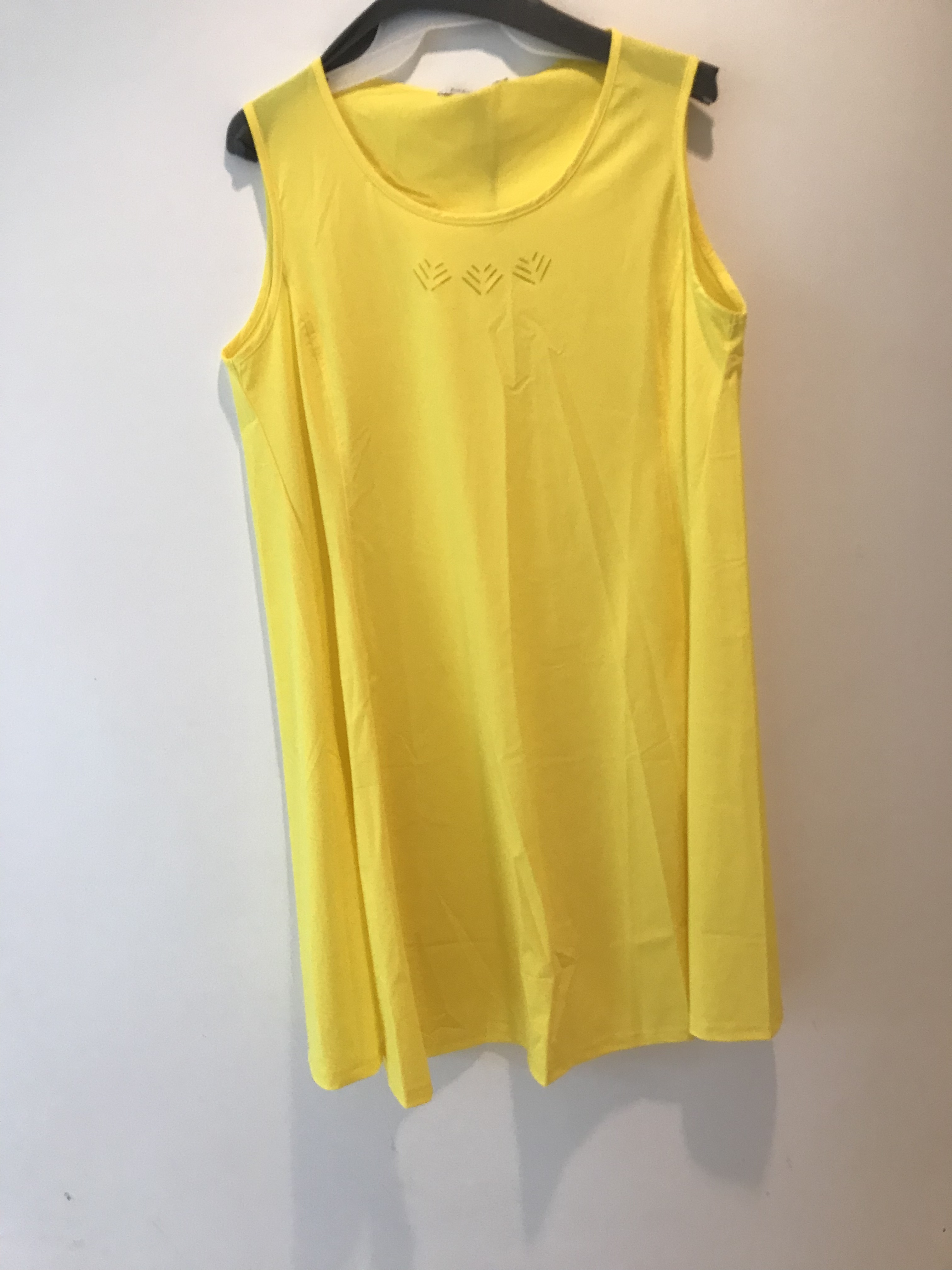 Maloka: Sleek Swirl Decolletage Flare Tunic
Spring/Summer
The perfect little tunic with a sleek flared look styled with a swirl laser cut decolletage and a smooth Nylon/stretch fabric!
Scoop neck
Swirl lasered decolletage
Fit and flare cut
Smooth Nylon with stretch
Fitted at bodice and flared at the waist with just enough stretch for a superior fit and comfort
For matching bolero, Click Here!
For matching leggings, Click Here!
Hits about mid-thigh
Hot Hues: Olive, Black, Red, Sapphire, Indigo, Citron Lemon, Orange, White
Fabric: 95% Nylon, 5% Elastane
Machine wash cold inside out. Delicate cycle
Made in Portugal
Ships Immediately: T4 Yellow (1 Left!)
For other colors/sizes, Click Here!
Size
T4 (US 10-12) Ships Immed, 1 Left! (0) T4 (US 12-14) Ships Immed, 1 Left! (0)