Real Reviews From Real Customers

Luna Luz: Tied & Dyed Off Shoulder Diagonal Striped Hem Dress
Great dress
I love this dress.
Real Reviews From Real Customers

Luna Luz: Short Sleeve Cross Over Bodice Tie Dye Long Dress
Best dress ever!
This is the best dress I've ever owned! I have it in many colors and have been wearing mine for a decade. Machine washable and dry...
Maloka: My Pink Skis Abstract Art Protective Mask (With Filter!)
MK_SKY_MASK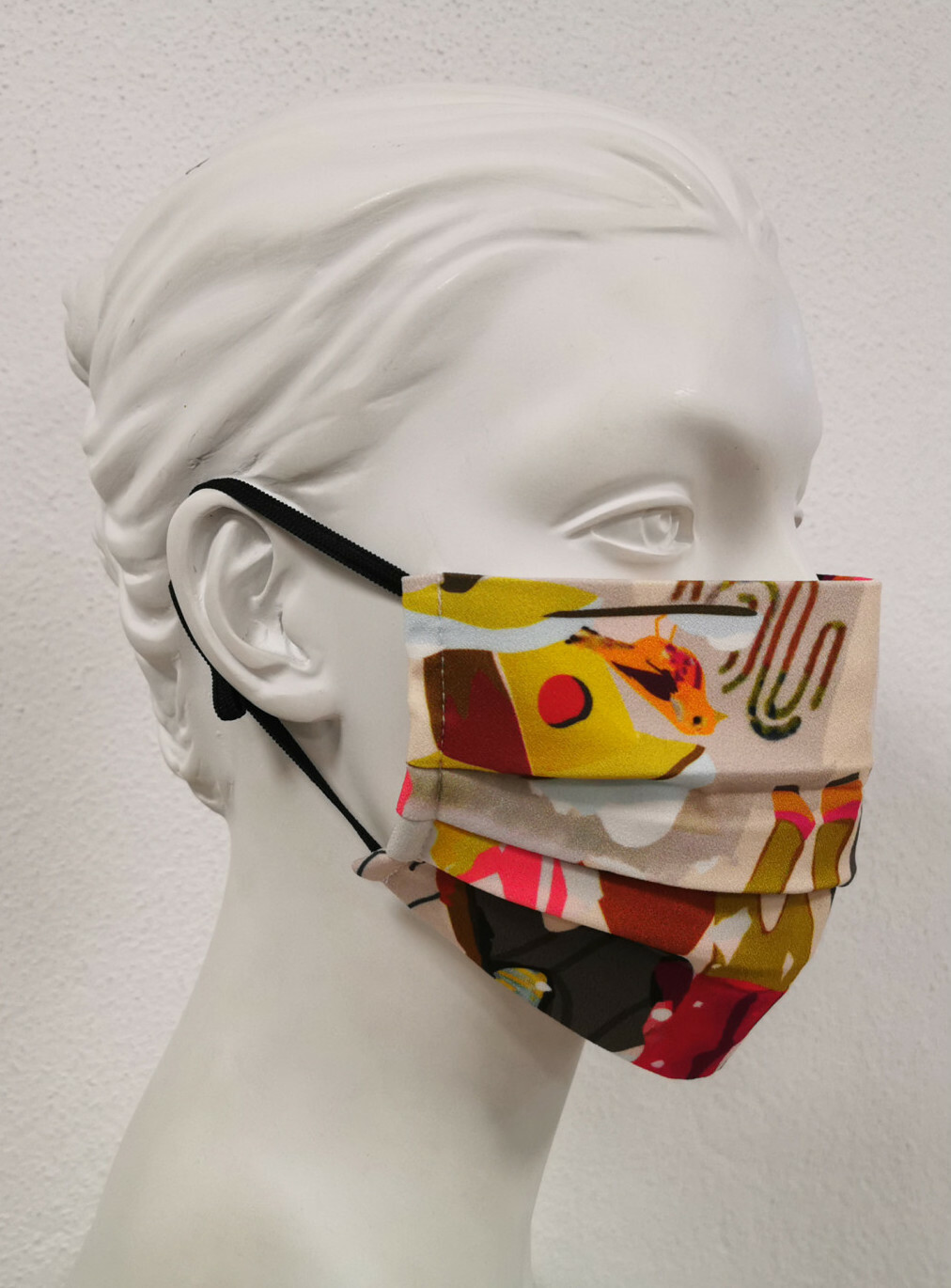 Maloka: My Pink Skis Abstract Art Protective Mask
Fall/Winter 2020/2021
Inspired by the Neon Pink Wagner skis is this abstract art mask with double layered Cotton and TNT filter!
Style up with a matching dress mask
Easy to wear
Elastic/adjustable hooks behind the ears (to make smaller or larger as needed)
Fits adults and children (adjust sizing behind the ear)
Flexible metal clip at the nose for extra comfort
TNT protection filter
Hydrophobic filter for guaranteed viral barrier/protection (Large volume filter with high ability to retain impurities and elimination of a wide range of particle sizes.)
Breathable
Comfortable
Washable
Hot Hues: Pink, Peach, Paprika, Lemon!
Fabric: Exterior - 95% Cotton, 5% Elastane, Interior - Hydrophobic non-woven filter fabric with homopolymer polypropylene (TNT protective filter).
Machine washable at 60 degrees Celsius or 140 degrees Fahrenheit. Do not use Bleach, do not dry clean. Medium/delicate cycle when drying.
Made in Portugal
For more art patterns, click here!
Please note: This item is non-returnable (as per World Health Organization safety guidelines).
For every mask purchased, we are donating a mask to children and families in need within our communities.
Quantity
SINGLE (1) (0) 2-PACK (12.95) 3-PACK (17.95)