Real Reviews From Real Customers

Luna Luz: Short Sleeve Cross Over Bodice Long Dress (NEW Fall Color: Ships Immed in Olive, Few Left!)
BEST DRESS EVER
I live in this dress--I have more than a dozen in different shades. I wear it all summer. It is machine washable, comes out great, doesn't need ironing (the skirt is supposed to be somewhat crinkled), has giant pockets and is very flattering. What more can a woman ask?
Real Reviews From Real Customers
Simply Art Dolcezza: Still Life For A Wedding Party Soft Denim Art Jacket
Very happy
I am very happy with my jacket. It is as advertised
Maloka: Miss Darling High Waisted Skater Dress
MK_PATRICE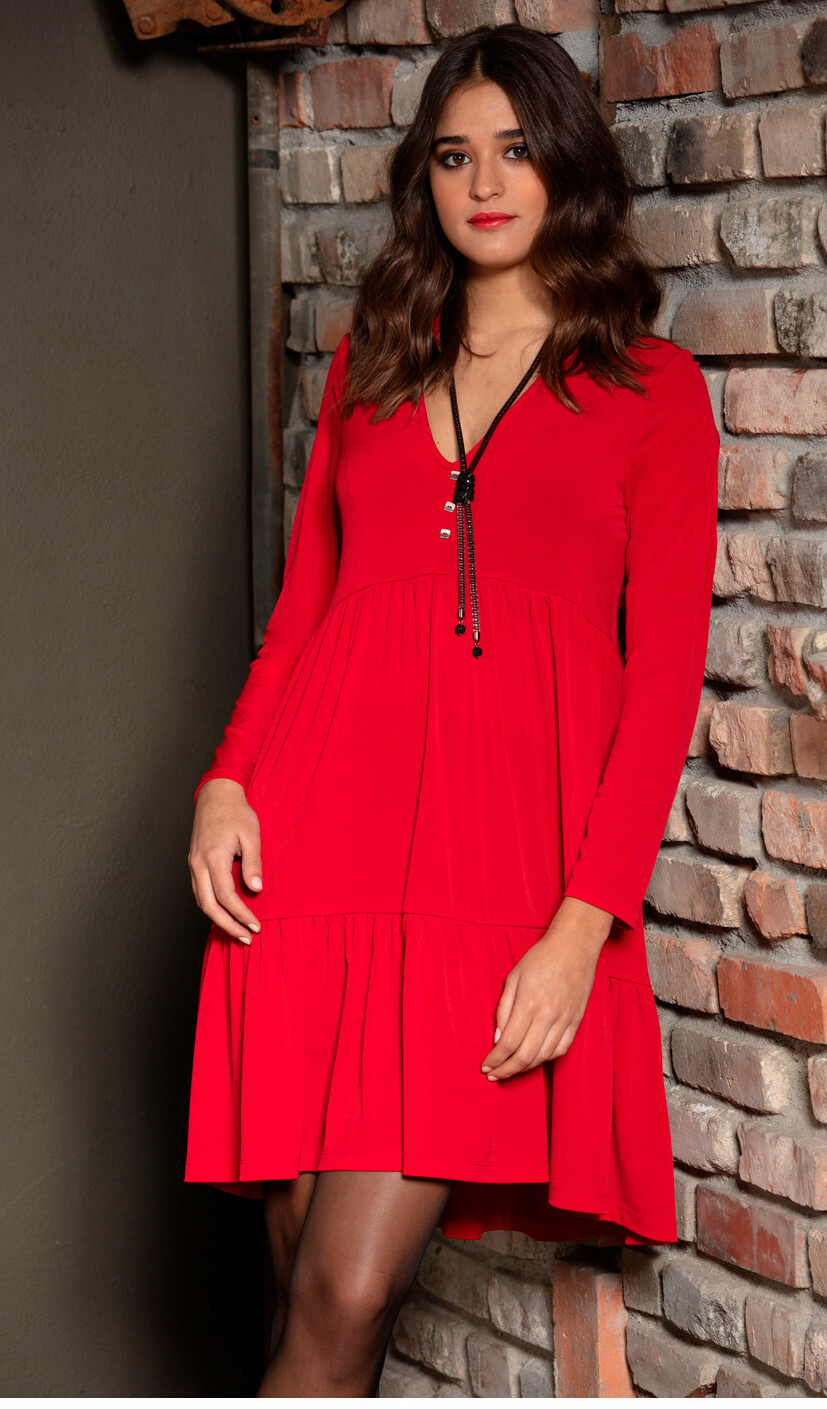 Maloka: Miss Darling High Waisted Skater Dress Fall/Winter 2021 Miss Darling is that perfect little Red skater dress styled with a high waist, ruffled neck/hem and decorative buttons! Soft V-neck Ruffled back neck Long sleeves High waist Fit and Flare cut Skater dress Ruffled hem Comfy fit Hits a little above knee length Hot Hues: Red Fabric: 95% Puma (Cotton/Poly blend), 5% Elastane Machine ...
Size
T2 (US 4-6) (0) T3 (US 6-8) (0) T3 (US 8-10) (0) T4 (US 10-12) (0) T4 (US 12-14) (0) T5 (US 14-16) (0) T6 (US16-18) (0) T6 (US 18-20) (0) T7 (US 20-22) (0) T8 (US 22-24) (0) T9 (US 24-26) (0)