Real Reviews From Real Customers

Double Jeu Paris: Coral Confetti Tunic
Whimsical, fun top
This top is great for travel, as it's feather-light. I've been wearing it with a sheer, long-sleeved black top, black jeans, and m...
Real Reviews From Real Customers

Simply Art Dolcezza: Indeed A Picture Perfect Beach Abstract Art Zip Moto Jacket (1 Left!)
Quality and Excellent Service
My beautiful jacket was exactly as advertised and arrived quickly. The service for the transaction was seamless. Thank you!
Maloka: Midnight Blue Jacquard Wide Leg Pant
MK_PEI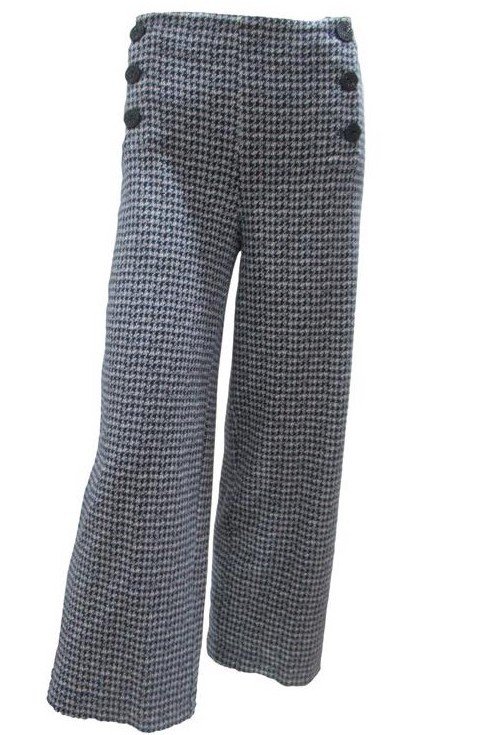 Maloka: Midnight Blue Jacquard Wide Leg Pant
Fall/Winter Collection
Side buttoned, soft Midnight Blue Jacquard is this extraordinarily comfy, chic wide leg pant!
Side button closure
Soft Jacquard
Midnight Blue Jacquard
Wide leg
Chic, sexy and comfy
Hits about ankle length
Top in picture sold separately, go here!
Hot Hues: Midnight Blue Jacquard
Fabric: 95% Cotton, 5% Elastane
Machine wash cold, inside out. Delicate cycle
Made in Portugal
Ships Immediately in: T3, T4 (2 Left in each)!
filterColors:00A8FF,A0A0A0,000000,FFFFFF
Size
T3 (US 6-8) Ships Immed, 2 Left! (0) T3 (US 8-10) Ships Immed, 2 Left! (0) T4 (US 10-12) Ships Immed, 2 Left! (0) T4 (US 12-14) Ships Immed, 2 Left! (0)