Real Reviews From Real Customers

Simply Art Dolcezza: Leisurely Love Stowe In October Abstract Art Soft Denim Jacket
Alive with color
Fun colors that go with all my solid color dresses and pants.
Real Reviews From Real Customers

Dolcezza: Casablanca Rhythm Midi Back Zip Dress
Great find!
This dress fits perfectly and looks beautiful!
Maloka: Lounging Lioness Painted Flared Dress (In Montmartre Art!)
MK_ORAZIA_FLEUR_CIRQUE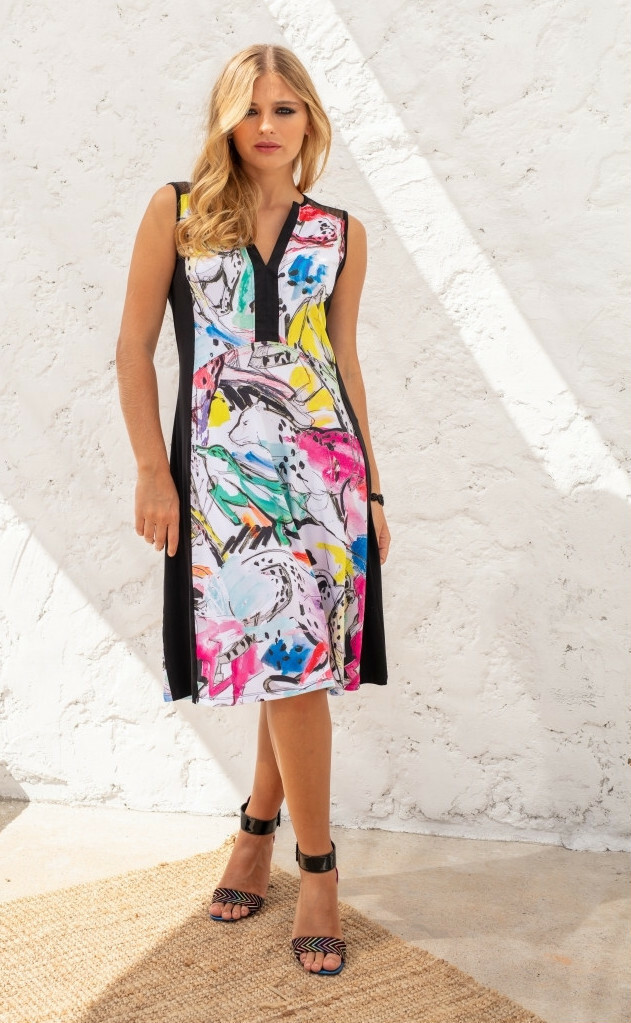 Maloka: Lounging Lioness Painted Flared Dress
Spring/Summer 2021
Styled with a painted color contrast and a outlined V neckline for sensuality and a full expression of love with fancy flared cut is this dress created by an anonymous French artist and infused with the dress designer's cut! Can you find the artist hidden in the printed painted front?
Outlined V neck
Art shoulders
Montmartre painted art front/back
Oval waist for a sensual look
Side color contrast of solid Black
Fit and flared cut
Art sundress
Midi dress
Beautiful
Comfy fit
Vibrant colors
Hits a little below knee level
Hot Hues: Black, Red, Purple, Turquoise and Yellow
Fabric: 95% Viscose, 5% Elastane
Machine wash cold, inside out. Delicate cycle
Made in Portugal
Ships in 7-10 days: T1, T5 (1 Left in each!)
For this dress in Pink Leopard, Click Here!
Size
T1 (US 2-4) 1 Left! (0) T5 (US 14-16) 1 Left! (0)