Real Reviews From Real Customers

Simply Art Dolcezza: Leisurely Love Stowe In October Abstract Art Soft Denim Jacket
Alive with color
Fun colors that go with all my solid color dresses and pants.
Real Reviews From Real Customers

Dolcezza: Casablanca Rhythm Midi Back Zip Dress
Great find!
This dress fits perfectly and looks beautiful!
Maloka: Fiery Flared Beach Dress/Tunic (More Colors!)
MK_LINDIA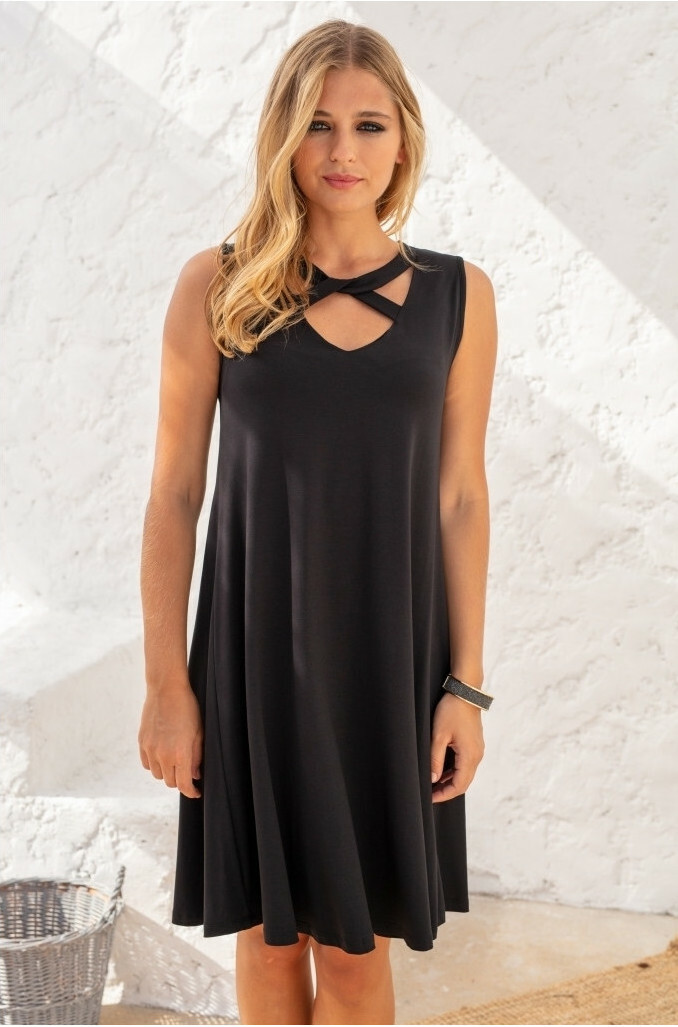 Maloka: Fiery Flared Beach Dress/Tunic
Spring/Summer 2021
Criss cross neckline and a flared cut is this super cute and comfy beach dress/tunic!
Criss cross neckline
Capped shoulders
Flared cut
Soft Jersey Viscose fabric with stretch
Comfy fit
Can be worn as a beach dress or tunic
Hits just about knee length
Hot Hues: Black, Fuschia, Green Apple
Fabric: 95% Jersey Viscose, 5% Elastane
Machine wash cold, inside out. Delicate cycle
Made in Portugal
Ships 7-10 days in: Black all sizes, Fuschia: T6, T7, T8, T9, T10, Green Apple: T5, T9
Other Colors/Sizes - Ship about: April 10-28, 2021
If you'd like to order a color not listed, please email us.
Color
BLACK (0) FUSCHIA (0) GREEN APPLE (0)
Size
T1 (US 2-4) (0) T2 (US 4-6) (0) T3 (US 6-8) (0) T3 (US 8-10) (0) T4 (US 10-12) (0) T4 (US 12-14) (0) T5 (US 14-16) (0) T6 (US 16-18) (0) T6 (US 18-20) (0) T7 (US 20-22) (0) T8 (US 22-24) (0) T9 (US 24-26) (0) T10 (US 26-28) (1.99)