Real Reviews From Real Customers

Simply Art Dolcezza: Blue & White Yin Yang Art soft Denim Jacket
Really nice jacket excellent service
Really nice jacket excellent service also
Real Reviews From Real Customers

Maloka: A Day In Paris Abstract Art Midi Dress
As advertised, the dress is
As advertised, the dress is lovely.
Maloka: Azul Brushed Cotton High Waisted Midi Dress
MK_TEDDIE_AZUL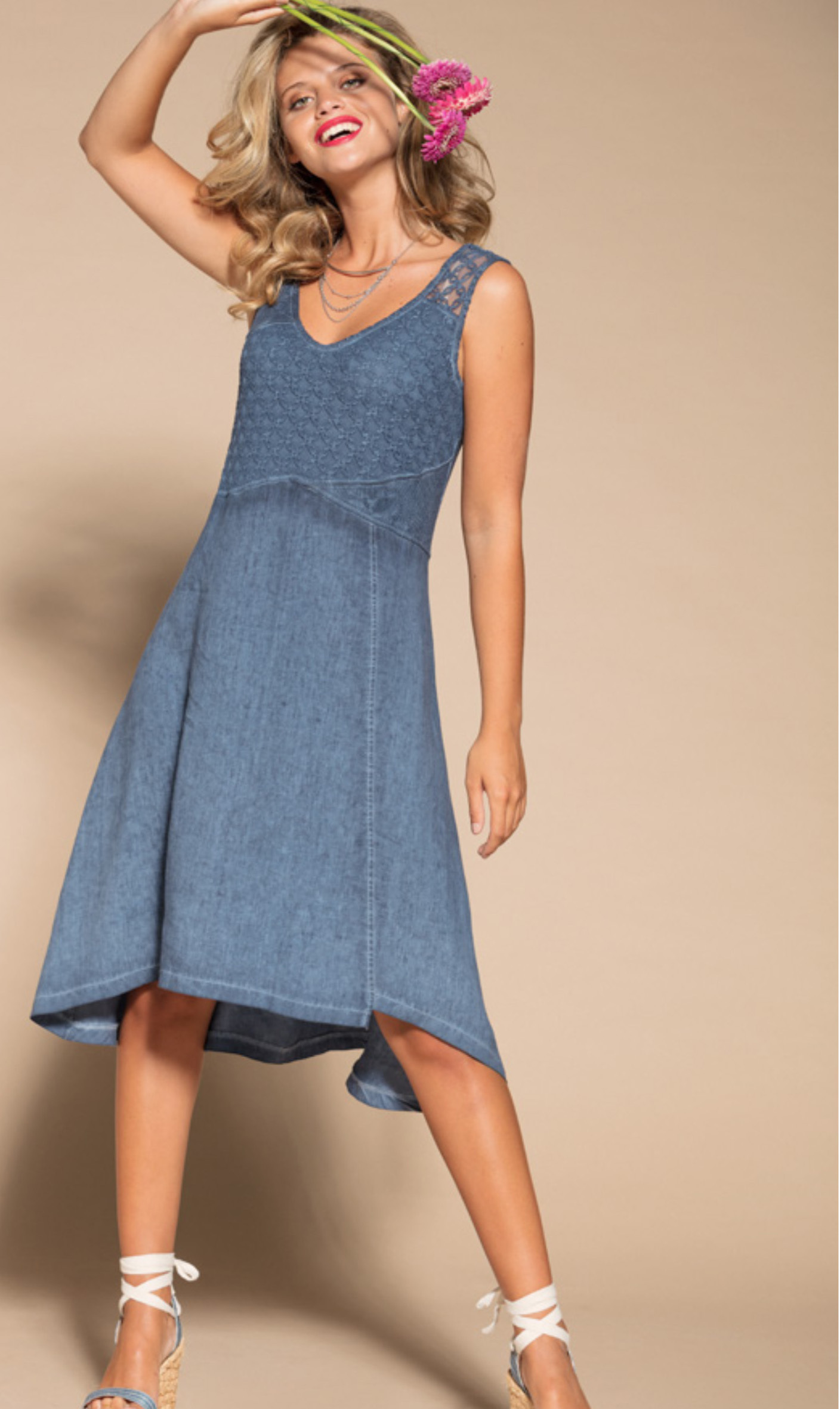 Maloka: Brushed Cotton High Waisted Midi Dress
Spring/Summer
Feel like a ballerina but in comfort in this brushed Cotton high waisted midi length sundress!
Plunge sweetheart neck
Textured Cotton bodice
Brushed Cotton throughout
High waist
Princess side seams
A-line cut
Slightly asymmetrical hem
Midi length
Hits about mid-calf at longest point and just below knees at shortest
Hot hues: Azul, Fuschia, Orange, Indigo and more!
Fabric: 95% Brushed Cotton, 5% Elastane
Machine wash cold, inside out. Delicate cycle
Made in Portugal
For more colors, Click Here!
Ships: 7-10 days
Size
T1 (US 2-4) (0) T2 (US 4-6) (0) T3 (US 6-8) (0) T3 (US 8-10) (0) T4 (US 10-12) (0) T4 (US 12-14) (0) T5 (US 14-16) (0) T6 (US 16-18) (0) T6 (US 18-20) (0) T7 (US 20-22) (0)