Real Reviews From Real Customers

Simply Art Dolcezza: Leisurely Love Stowe In October Abstract Art Soft Denim Jacket
Alive with color
Fun colors that go with all my solid color dresses and pants.
Real Reviews From Real Customers

Dolcezza: Casablanca Rhythm Midi Back Zip Dress
Great find!
This dress fits perfectly and looks beautiful!
Maloka: Azul Brushed Cotton High Waisted Midi Dress
MK_TEDDIE_AZUL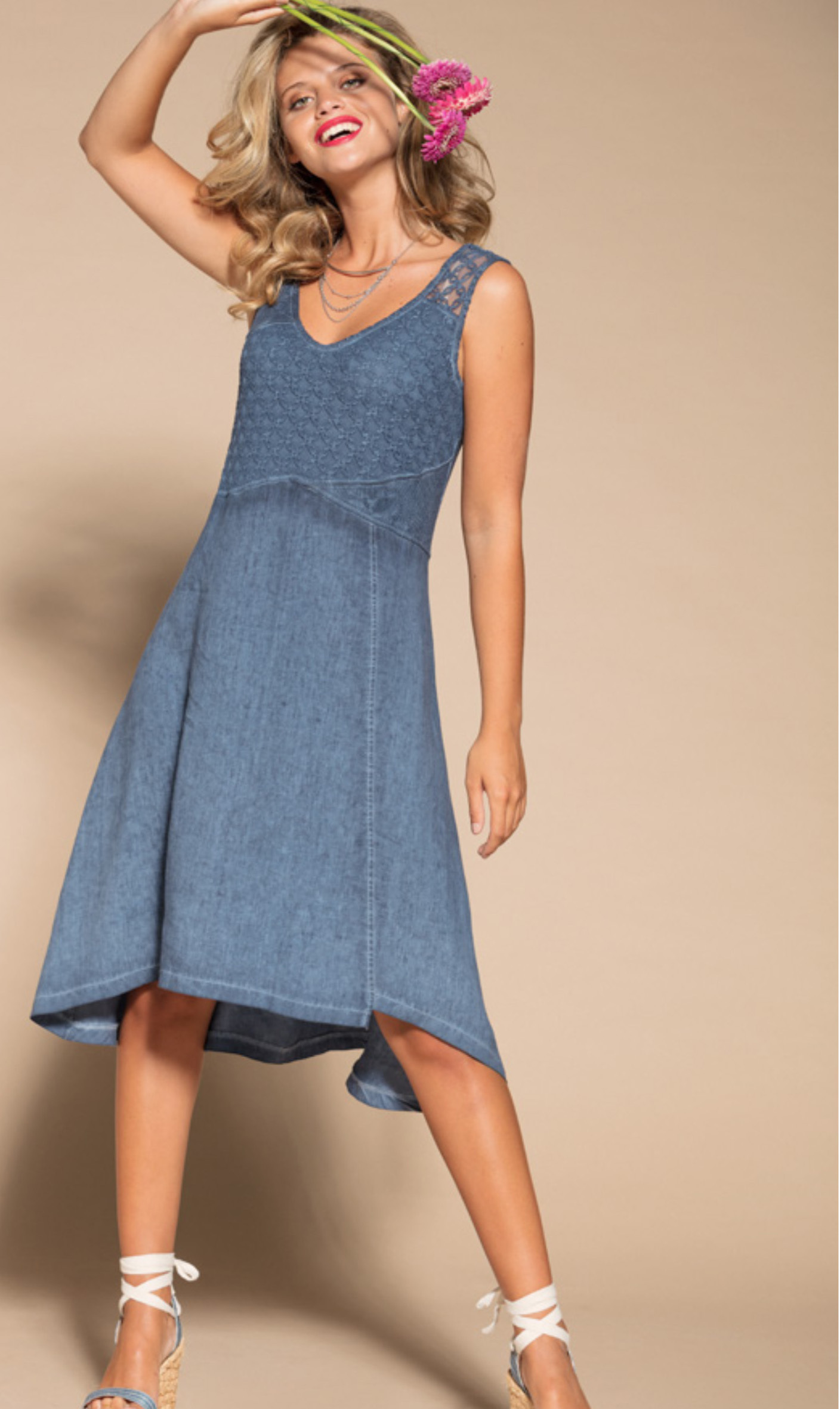 Maloka: Brushed Cotton High Waisted Midi Dress
Spring/Summer
Feel like a ballerina but in comfort in this brushed Cotton high waisted midi length sundress!
Plunge sweetheart neck
Textured Cotton bodice
Brushed Cotton throughout
High waist
Princess side seams
A-line cut
Slightly asymmetrical hem
Midi length
Hits about mid-calf at longest point and just below knees at shortest
Hot hues: Azul, Fuschia, Orange, Indigo and more!
Fabric: 95% Brushed Cotton, 5% Elastane
Machine wash cold, inside out. Delicate cycle
Made in Portugal
For more colors, Click Here!
Ships: 7-10 days
Size
T1 (US 2-4) (0) T2 (US 4-6) (0) T3 (US 6-8) (0) T3 (US 8-10) (0) T4 (US 10-12) (0) T4 (US 12-14) (0) T5 (US 14-16) (0) T6 (US 16-18) (0) T6 (US 18-20) (0) T7 (US 20-22) (0)