Real Reviews From Real Customers

Simply Art Dolcezza: The Love of Blue Happiness Abstract Art Zip Jacket (1 Left!)
fabulous design and colours lovely
fabulous design and colours lovely fit true to size
Real Reviews From Real Customers

Maloka: Colors Of Picasso's Gypsy Beauty Abstract Art Protective Masks 1, 2 & 3-Pack (More Colors, With Filter!)
Really enjoy comfortable masks. Always
Really enjoy comfortable masks. Always wear them around everyone
Luna Luz: Tied & Dyed Off The Shoulder Godet Dress (Ships Immed in Black, More Arrived!)
LL_393T_Solid_Black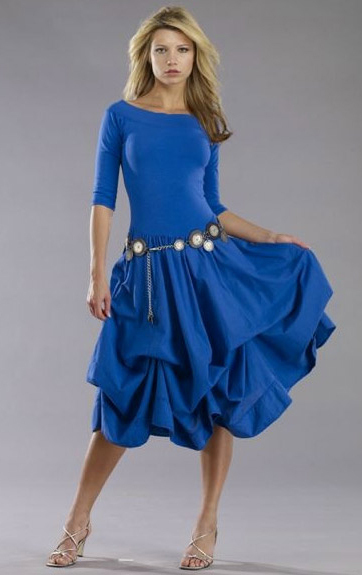 Luna Luz: Tied & Dyed Off The Shoulder Godet Dress
Spring/Summer 2020
Off shoulder scoop neck with three-quarter sleeves and tied hem. Feminine luxury in a dress!
Scoop neckline
Off the shoulder
Three-Quarter long sleeves
Neckline can be pulled up to be bra-friendly
Flattering drop waist
Interior ties used to create more of an enchanted poofy look
Without ties is a straight A-line look bottom
Hits about mid-calf
Belt is not included
Hot Hues here: Angel Blue only (See color swatch picture)
Fabric: 1st 90% Cotton, 10% Lycra, 2nd 100% Cotton
Made in the USA
Ships Immediately (Eligible for next day) in: Black: S, M, L, XL with ties (1 Left in each, except Medium 2 left!)
For more colors that ship immediately (Eligible for next day), click here!
Size
S (US 4-6) Ships Immed, 1 Left! (0) M (US 8-10) Ships Immed, 2 Left! (0) L (US 10-12) Ships Immed, 1 Left! (0) XL (US 12-14) Ships Immed, 1 Left! (0)