Real Reviews From Real Customers

Simply Art Dolcezza: The Love of Blue Happiness Abstract Art Zip Jacket (1 Left!)
fabulous design and colours lovely
fabulous design and colours lovely fit true to size
Real Reviews From Real Customers

Maloka: Colors Of Picasso's Gypsy Beauty Abstract Art Protective Masks 1, 2 & 3-Pack (More Colors, With Filter!)
Really enjoy comfortable masks. Always
Really enjoy comfortable masks. Always wear them around everyone
Luna Luz: Square Neck Godet Dyed Tank Dress (Ships Immed in Pink Shoreline!)
5533_PINK_SHORELINE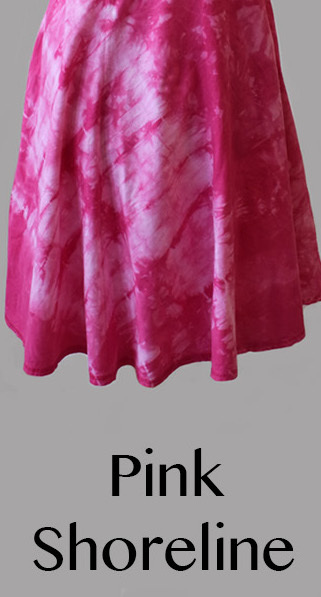 Luna Luz: Square Neck Godet Navy Shoreline Dyed Tank Dress
Spring/Summer 2020 Collection
A hot number in resort wear dressing!
Flattering square neckline
Slightly shorter Cotton batiste bottom pieced together
Drop waist godet style
Elegant and sexy
Navy shoreline dyed
Hits slightly above the knees
Hot Hues here: Navy Shoreline, Aqua Shoreline, Blue Marble and more!
Fabric: 1st 90% Cotton, 10% Lycra, 2nd 100% Cotton
Made in the USA
Ships Immediately (3-5 days): Pink Shoreline: S, M, L (1 Left in each!)
For other ships immediately colors,click here!
Size
S (US 4-6) Ships Immed, 1 Left! (0) M (US 8-10) Ships Immed, 1 Left! (0) L (US 10-12) Ships Immed, 1 Left! (0)