Real Reviews From Real Customers

IPNG: Tuxedo Scribbled Asymmetrical Sketch Wear Tunic
IPNG
love This . I also got the pants . Love IPNG
Real Reviews From Real Customers

Simply Art Dolcezza: Etagere & Miss Eze Printed Hoodie Jacket
Fabulous Jacket
I just received this jacket to match a Dolcezza top with the same pattern. The size Medium is sold out everywhere and I found the last one here online. It is colourful and bright. A great addition to your wardrobe!!
Luna Luz: Square Neck Godet Dyed Tank Dress (Many NEW Tie Dye Colors, Some Ship Immed!)
LL_B5533T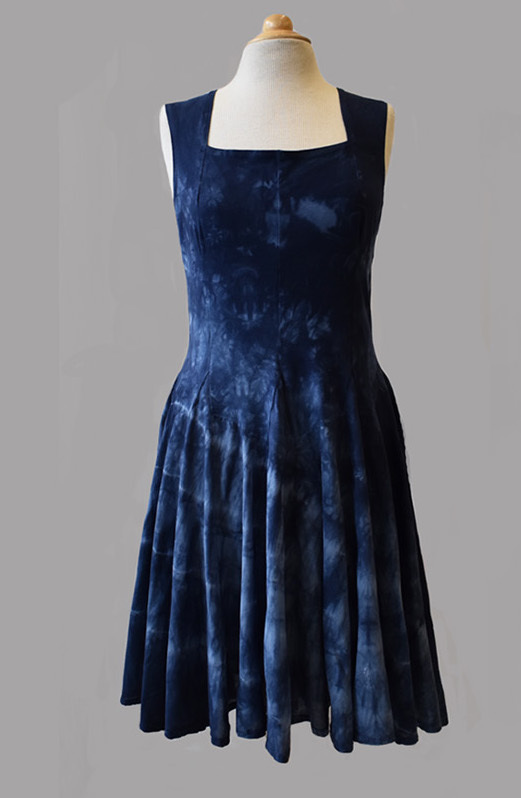 Luna Luz: Square Neck Godet Navy Shoreline Dyed Tank Dress
Spring/Summer 2020 Collection
A hot number in resort wear dressing!
Flattering square neckline
Slightly shorter Cotton batiste bottom pieced together
Drop waist godet style
Elegant and sexy
Navy shoreline dyed
Hits slightly above the knees
Hot Hues here: Navy Shoreline, Aqua Shoreline, Blue Marble and more!
Fabric: 1st 90% Cotton, 10% Lycra, 2nd 100% Cotton
Made in the USA
Ships Immediately (Eligible for Free Next Day): NAVY SHORELINE SMALL & MEDIUM (1 Left in each!)
All other colors/sizes - Made to order. Please allow 20-40 days to ship
Color
NAVY SHORELINE (0) AQUA SHORELINE (0) PINK SHORELINE (0) BLUE MARBLE (0) JP WHITE (0) JP BLACK (0) NAVY OMBRE (0) BLACK OMBRE (0) BLACK BOTANICAL (0) BLUE BOTANICAL (0) BLUE DIAGONAL STRIPE (0) BLACK V STRIPE (0) NAVY V STRIPE (0)
Size
S (US 4-6) (0) M (US 8-10) (0) L (US 10-12) (0) XL (US 12-14) (0)