Luna Luz: Shibori Tie Dye Tank Dress SOLD OUT
LL_5533O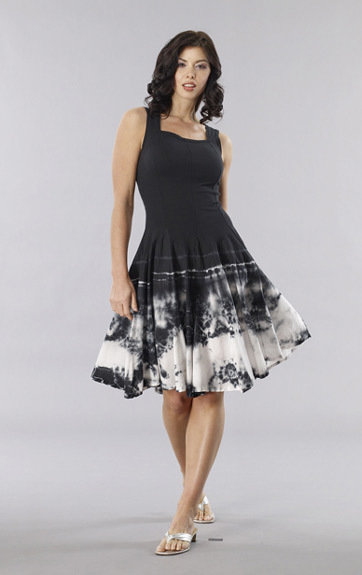 Luna Luz: Shibori Tie Dye Tank Dress
Spring/Summer Collection
For fun Summer nights , this is the dress!
Square neckline
Cotton/ Lycra bodice joined to a tie dyed skirt
100% Cotton Batiste
Lightweight
Packs beautifully
Hits slightly above the knees
Hot Hues here: Classique Black Cotton Bodice with a Petal White Lycra bottom. Many more colors, see color options.
Fabric: 1st- 90% Cotton, 10% Lycra, 2nd - 100% Cotton
Made in the USA
Ships Immediately in: Black/White: Large (1 Left!)
For more Shibori colors, click here!
For Navy/Khaki Ombre, click here!
For Black/Khaki, click here!
For solid colors, click here!
filterColors:FFFFFF,000000