Real Reviews From Real Customers

Simply Art Dolcezza: Leisurely Love Stowe In October Abstract Art Soft Denim Jacket
Alive with color
Fun colors that go with all my solid color dresses and pants.
Real Reviews From Real Customers

Dolcezza: Casablanca Rhythm Midi Back Zip Dress
Great find!
This dress fits perfectly and looks beautiful!
Luna Luz: Ribbed Linen A-Line Tie Dye Dress (Ships Immed in Black Botanical!)
LLL_7769T_Black_Botanical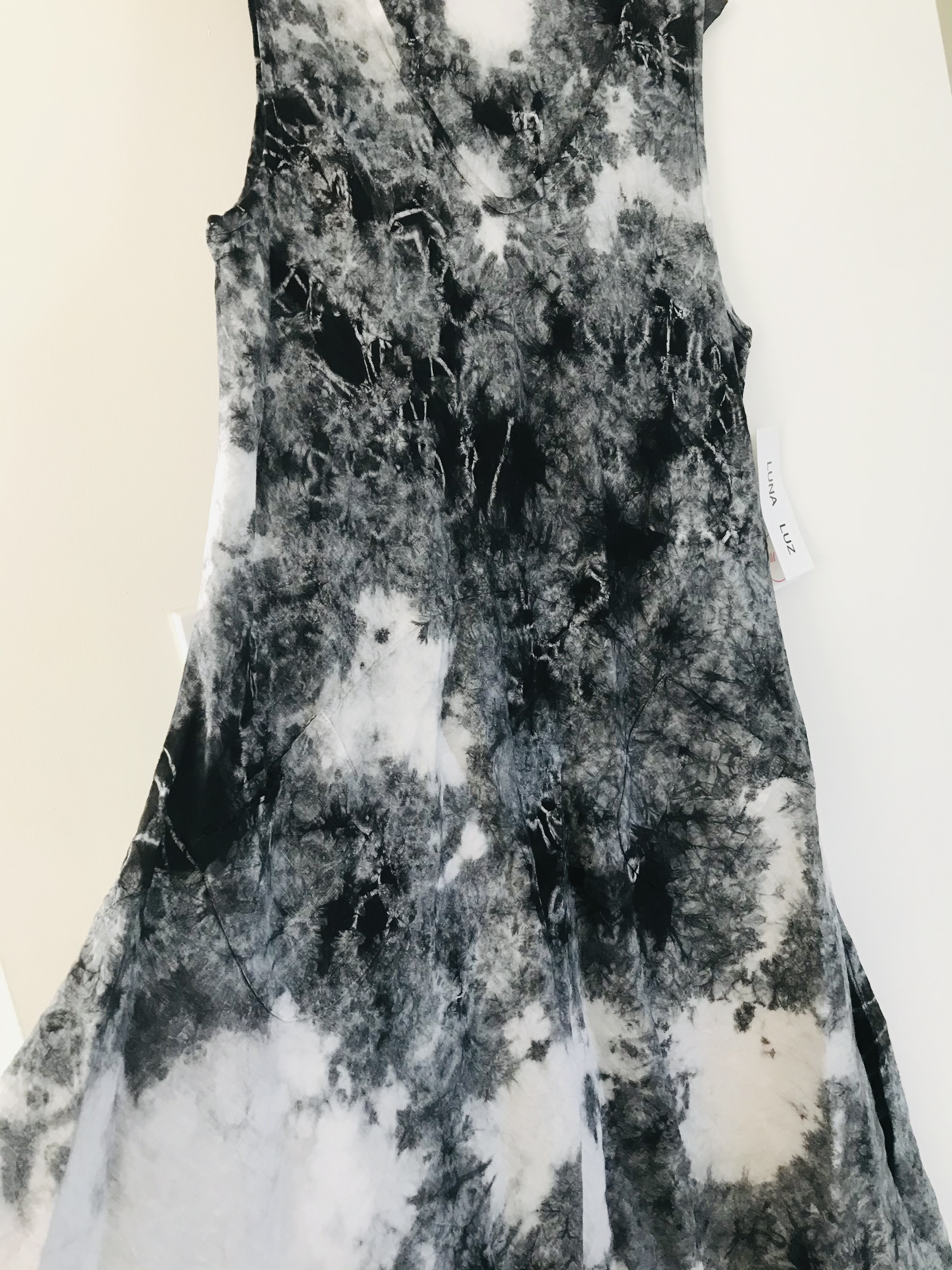 Luna Luz: Ribbed Linen A-Line Tie Dye Dress
Spring/Summer 2020/2021 Collection
Princess flowing A-line cut with asymmetrical hanging pocket with scoop neck is this ribbed Linen sundress with various tie dye patterns, a must have for your Summer wardrobe!
Scoop neck
Wide tank-type straps
A-line flowing cut
Left side hanging pocket
Asymmetrical oval cut hemline
Ribbed luxurious Linen
Tie dye color patterns
Soft lightweight and sexy!
Resort wear
Hits about knee level or slightly below
Hot hues here: Black Botanical
Fabric: 100% Linen
Made in the USA
Ships Immediately (Eligible for Free Next Day): Black Botanical - Large (1 Left!)
For more colors that ship immediately, Click Here!
Color
BLACK BOTANICAL (0)
Size
L (US 10-12) Ships Immed, 1 Left! (0)