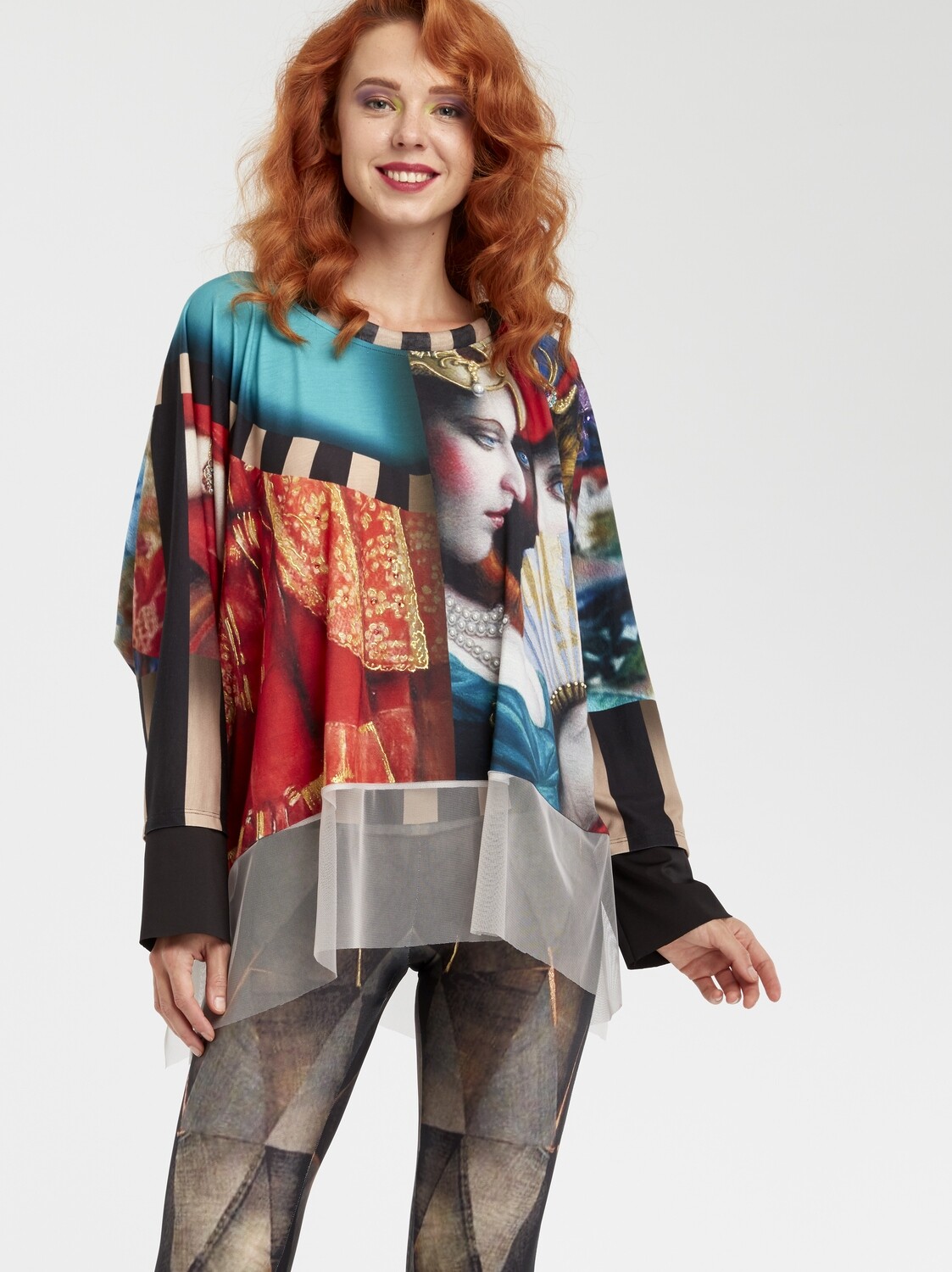 IPNG: Who Is The Woman Behind This Asymmetrical Shawl Blouse Tunic
IPNG_WISB-014
Product Details
IPNG: Who Is The Woman Behind This Asymmetrical Shawl Blouse Tunic
Fall/Winter 2021
Layers of illusion, color patterns, jewels and most intriguing of all a women's face peeking at you or is it? This shawl blouse tunic is also styled with asymmetrical ruffled corners in the hemline as well as vibrant colors throughout!
Outlined scoop neckline with a women's face illusion at left and jewels at right
Long colorblock sleeves
Black lace cuffs
Art illusions throughout
Fit and flare cut
High low hem
Mesh lace hemline
Different color design at upper back
Mesh layer from low waist to hem so you can see the different color patterns from one layer to the next
Solid and linear design mixed
Vibrant colored and puzzle shaped hem
Visual illusions throughout
Hits a little below hipline
For matching legging, Click Here!
Fabric: 95% Poly, 5% Elastane
Made in Turkey
Made to order, please allow about 35-65 days to ship (Inquire about possible expedited order via email: info@wildcurves.com)
Save this product for later