IPNG: Love Me Black BeJeweled Illusion Shawl Blouse Tunic
IPNG_LMBSB-089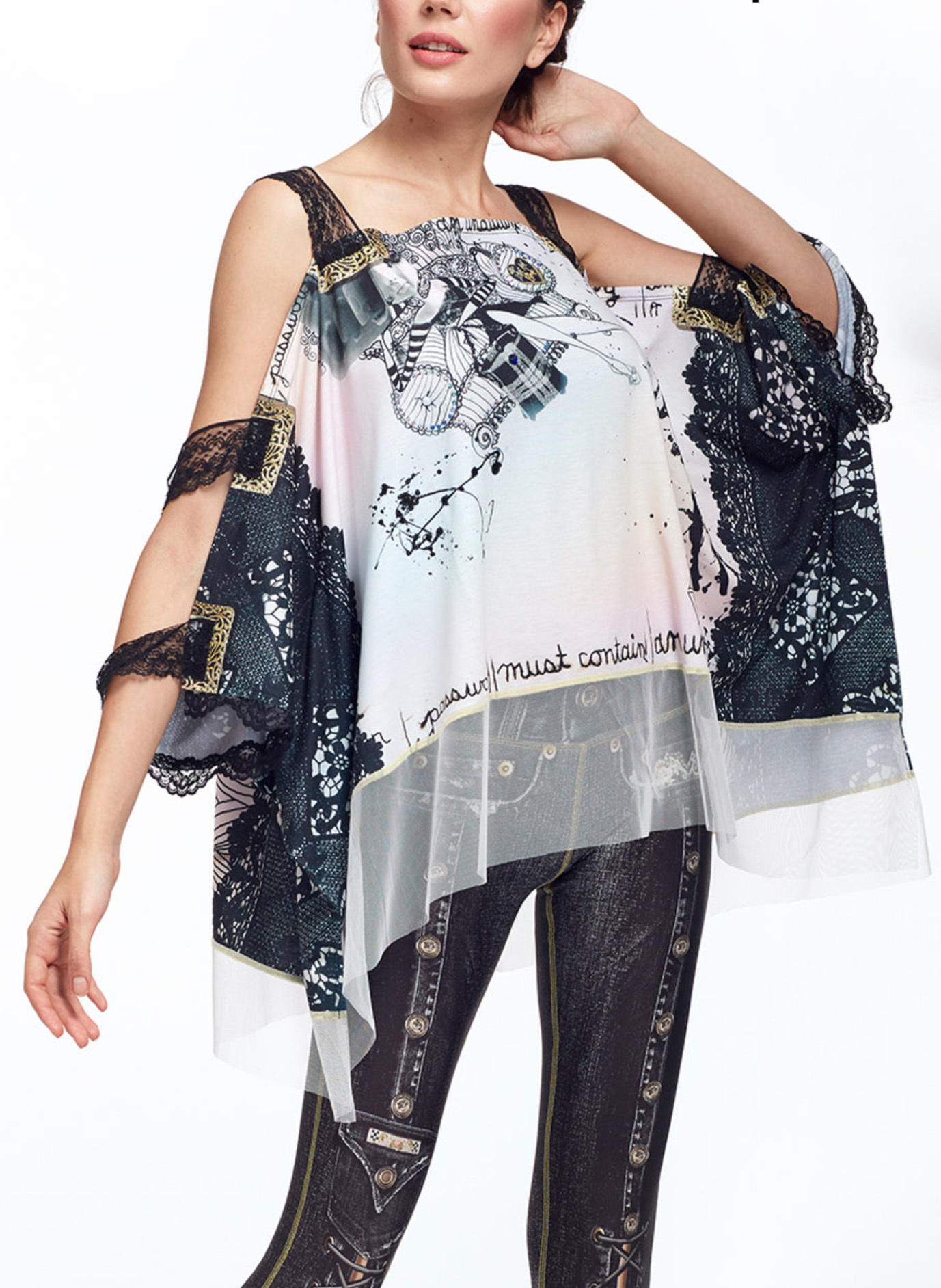 IPNG: Love Me Black BeJeweled Illusion Shawl Blouse Tunic
Spring/Summer 2019 Collection
Inspired by magical jewels and a Black Rose garden is this incredibly designed asymmetrical shawl blouse tunic of illusion!
Square neck
Jeweled cut out sleeve
Unraveling Black rose print at bodice with blooming petals printed garden at middle/hips
Lace illusion print at sides
Lace cuffs at elbow and arm
Asymmetrical hem
Abstract art printed back
Beautiful!
Comfy fit
Just enough stretch for superior comfort and fit
Hits about mid-thigh at front and hipline at back
Special occasion wear
Leggings in picture, sold separately.
Hot Hues: Black, White and a touch of Gold
Fabric: 95% Poly, 5% Elastane
Made in Turkey
Made to order: Takes 35-55 days to ship
filterColors:000000,FFFFFF
Size
One Size Fits All (0)