Real Reviews From Real Customers
Dolcezza Simply Art Mask: Free Gift (Art Varies, as per pictures)
Beautiful
The mask is beautiful. its comfortable and fits perfectly!
Real Reviews From Real Customers

Fiore: I Have A Sexy Secret Open Gusset Opaque Tights (More Arrived!)
Just what I needed
These work well. Sure is a time saver in the bathroom!
IPNG: Love Letter Ripped Jean Illusion Legging (Some Ship Immed!)
IPNG_BSCL_15_Classic_Blue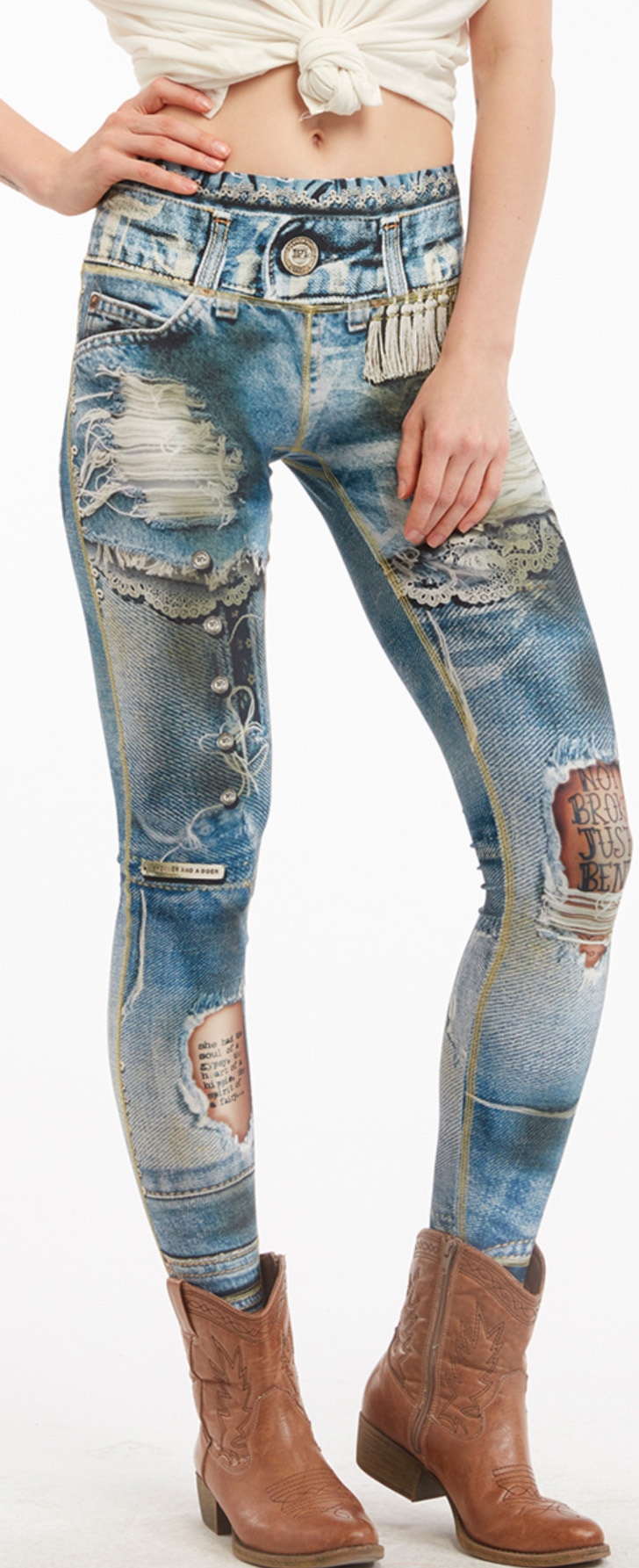 IPNG: Love Letter Ripped Jean Illusion Legging
Fall/Winter 2020 Collection

Telling a story is easy in these leggings. Simply slip these bad boys on and read all about it oh and did we mention the ripped jean look and sexy little bow ties - can you find the visual illusions!?
Elastic waist with printed illusions
Ripped jeans illusions with a secret message: "Not broke, just bent!"
Printed illusions of sexy bow ties ties throughout
Button and pocket illusions
Fitted with just enough stretch for superior comfort and fit
Unique legging
Hits about ankle length
Hot Hues: Pumpkin, Classic Blue Jeans, Vintage Plum, Olive, Citrus Zest, Wine, Indigo
Fabric: 95% Poly, 5% Elastane
Machine wash cold, inside out. Delicate cycle
Made in Turkey
Ships immediately (Eligible for Free Next Day!) in: CLASSIC BLUE jeans - S/M, M/L (1 Left in each!)
For more colors, click here!
Color
CLASSIC BLUE JEANS (0)
Size
S/M (US 4-6) Ships Immed, 1 Left! (0) M/L (US 6-8) Ships Immed, 1 Left! (0) L/XL (US 8-10) (0) XL/XXL (US 10-12) (0)