Real Reviews From Real Customers

Simply Art Dolcezza: The Love of Blue Happiness Abstract Art Zip Jacket (1 Left!)
fabulous design and colours lovely
fabulous design and colours lovely fit true to size
Real Reviews From Real Customers

Maloka: Colors Of Picasso's Gypsy Beauty Abstract Art Protective Masks 1, 2 & 3-Pack (More Colors, With Filter!)
Really enjoy comfortable masks. Always
Really enjoy comfortable masks. Always wear them around everyone
IPNG: Inna Me Royal Rose Cupboard Illusion Tunic (Ships Immed, 1 Left!)
IPNG_TIMTU-043_N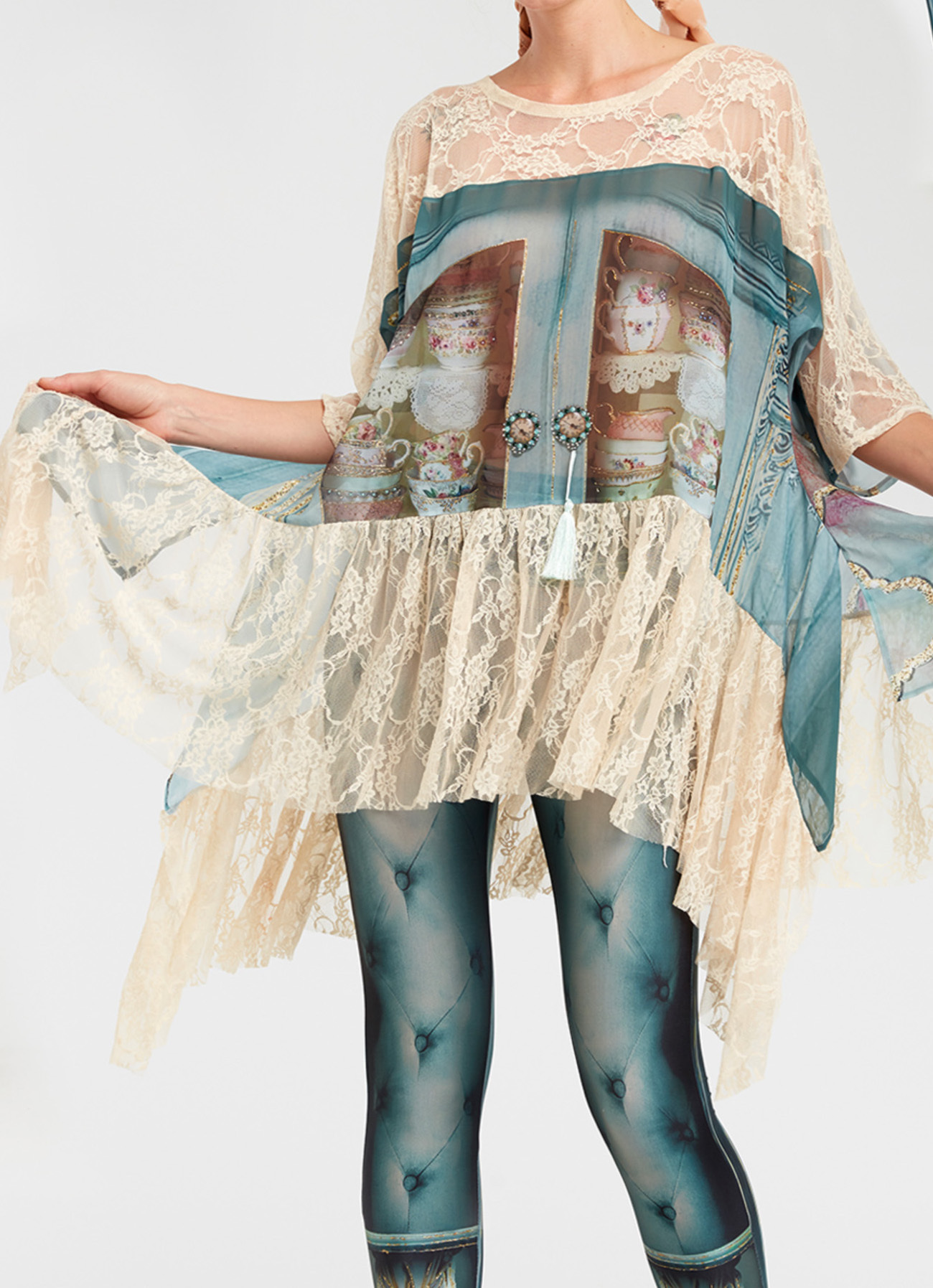 IPNG: Inna Me Royal Rose Cupboard Illusion Tunic
Spring/Summer 2020
Royal Rose porcelain cupboard bodice, Diamond reflections back and ruffled lace hem is this intriguing inna me long tunic with color contrast and hanging tassels!
Outlined lace scoop neck
Lace comfy short sleeves
Diamond reflection visual illusion back print
Royal Rose porcelain tea set cupboard bodice - so real you'd think you were in a tea party!
Color and pattern contrast
Color contrast layers of lace
Ruffled lace hem
Comfy fit
Flared
Side cuts
Vivid pattern
Long tunic blouse
Matching legging in picture sold separately, click here!
Hot Hues: Sky Blue, Baby Pink, Sky Purple, Creme, and a touch of Gold
Fabric: 95% poly, 5% Elastane
Made in Turkey
Ships Immediately (Free Next Day - 1 Left!)
Others- Made to order: Takes 30-55 days to ship
Size
One Size Fits All Ships Immed, 1 Left!) (0)