Real Reviews From Real Customers

Paul Brial: Palma De Mallorca Nights Princess Seamed Skirt
Unique summer skirt
Comfortable fit. I find it the perfect summer skirt with its colors and flowers. It will match many tops. Could be worn to the office and casual outtings.
Real Reviews From Real Customers

IPNG: Love Me Black Bejeweled Illusion V-Cut Maxi Dress
Love it
This is my 5th IPNG v neck dress! I love them. They are so comfortable, but really allow you to look summer chic. I pair them w blingy flat sandals. Get compliments everytime I wear them!
IPNG: In Paradiso Cherry Carnation Scarf
IPNG_IPSCA-089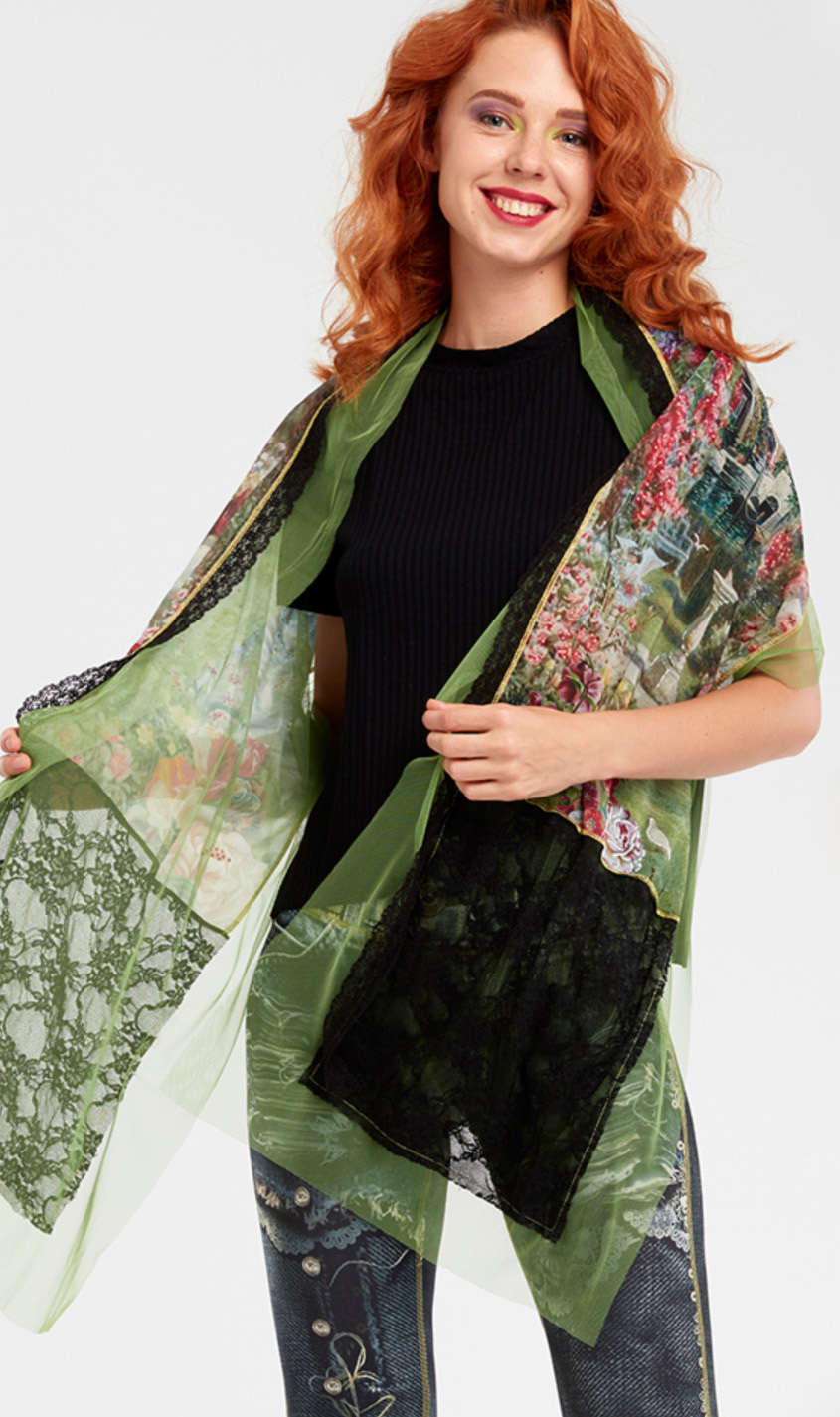 IPNG: In Paradiso Cherry Carnation Scarf
Spring/Summer 2020
Experience a scene in paradise with this uniquely designed 3D Cherry carnation illusion scarf!
Cut out/printed flower petals
Paradise colors
Long scarf/shawl
Cherry 3D carnation layered knit illusion design throughout
Mesh lace interior
Cherry carnation
High gloss printed scene from a paradise with garden blooms and butterflies front and back. So real you think you are in the picture!
Vibrant colored stand out scarf/shawl
The perfect matching accessory to all In Paradise dress and tunics
Hot Hues: Carnation Red, Leaf Green, Pale Pink, Creme and a touch of Sky Blue
Fabric: 95% Poly, 5% Elastane
Hand wash recommended, machine wash cold, inside out. Delicate cycle, separate. Lay flat to dry.
Made in Turkey
Made to order, please allow 35-65 days to ship (Inquire about possible expedited order via email: info@wildcurves.com).
Size
One Size Fits All (0)