Real Reviews From Real Customers

Fiore: Love Is In The Air Patterned Tights
Great quality, great fit, good price
Lovely sexy tights!!!
Real Reviews From Real Customers

Luna Luz: Cross Over Bodice Long Dress
Luna Luz dress
Dress fits well & I love the fabrication. I will order another color when become available
IPNG: In Paradiso Cherry Carnation Scarf
IPNG_IPSCA-089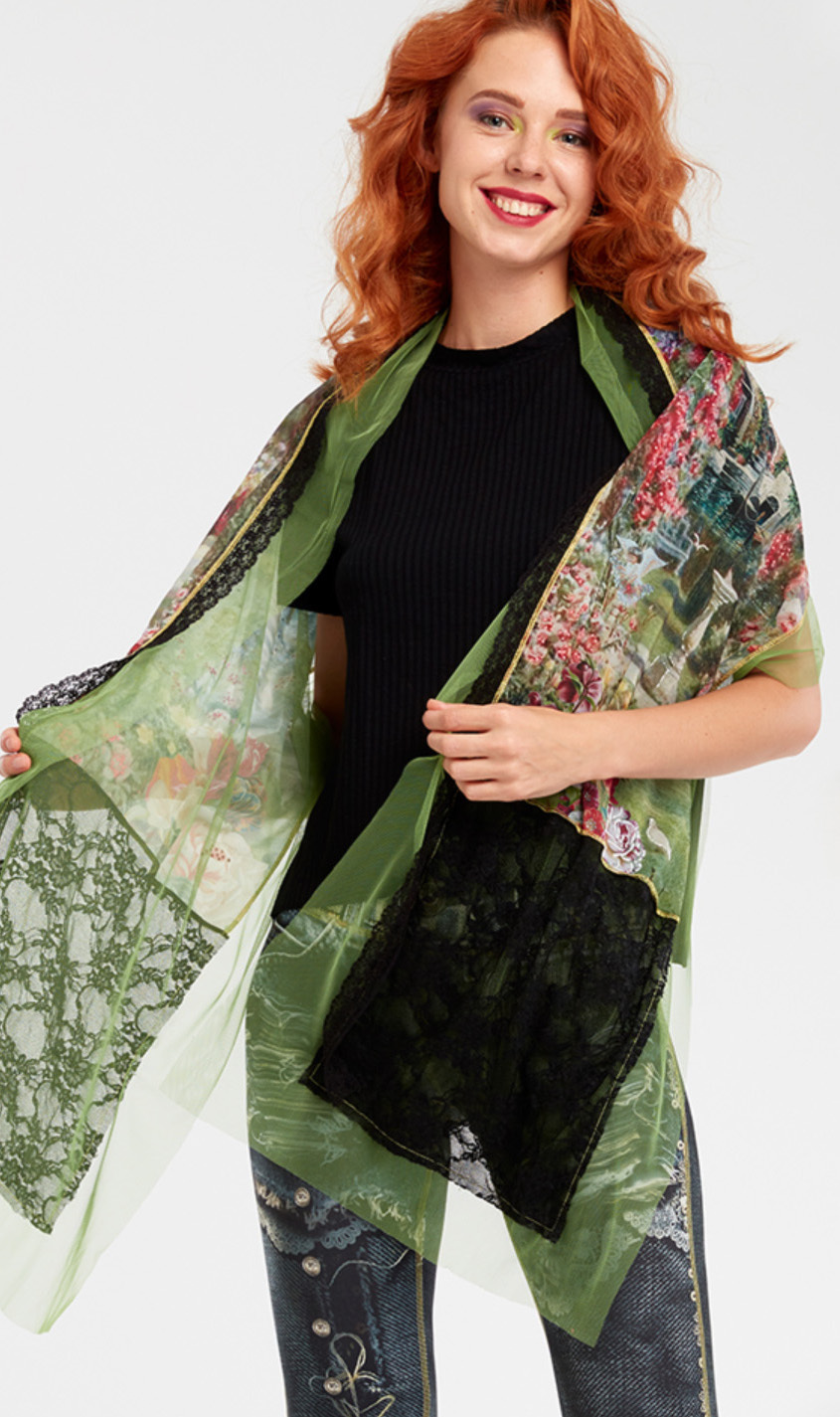 IPNG: In Paradiso Cherry Carnation Scarf
Spring/Summer 2020
Experience a scene in paradise with this uniquely designed 3D Cherry carnation illusion scarf!
Cut out/printed flower petals
Paradise colors
Long scarf/shawl
Cherry 3D carnation layered knit illusion design throughout
Mesh lace interior
Cherry carnation
High gloss printed scene from a paradise with garden blooms and butterflies front and back. So real you think you are in the picture!
Vibrant colored stand out scarf/shawl
The perfect matching accessory to all In Paradise dress and tunics
Hot Hues: Carnation Red, Leaf Green, Pale Pink, Creme and a touch of Sky Blue
Fabric: 95% Poly, 5% Elastane
Hand wash recommended, machine wash cold, inside out. Delicate cycle, separate. Lay flat to dry.
Made in Turkey
Made to order, please allow 35-65 days to ship (Inquire about possible expedited order via email: info@wildcurves.com).
Size
One Size Fits All (0)