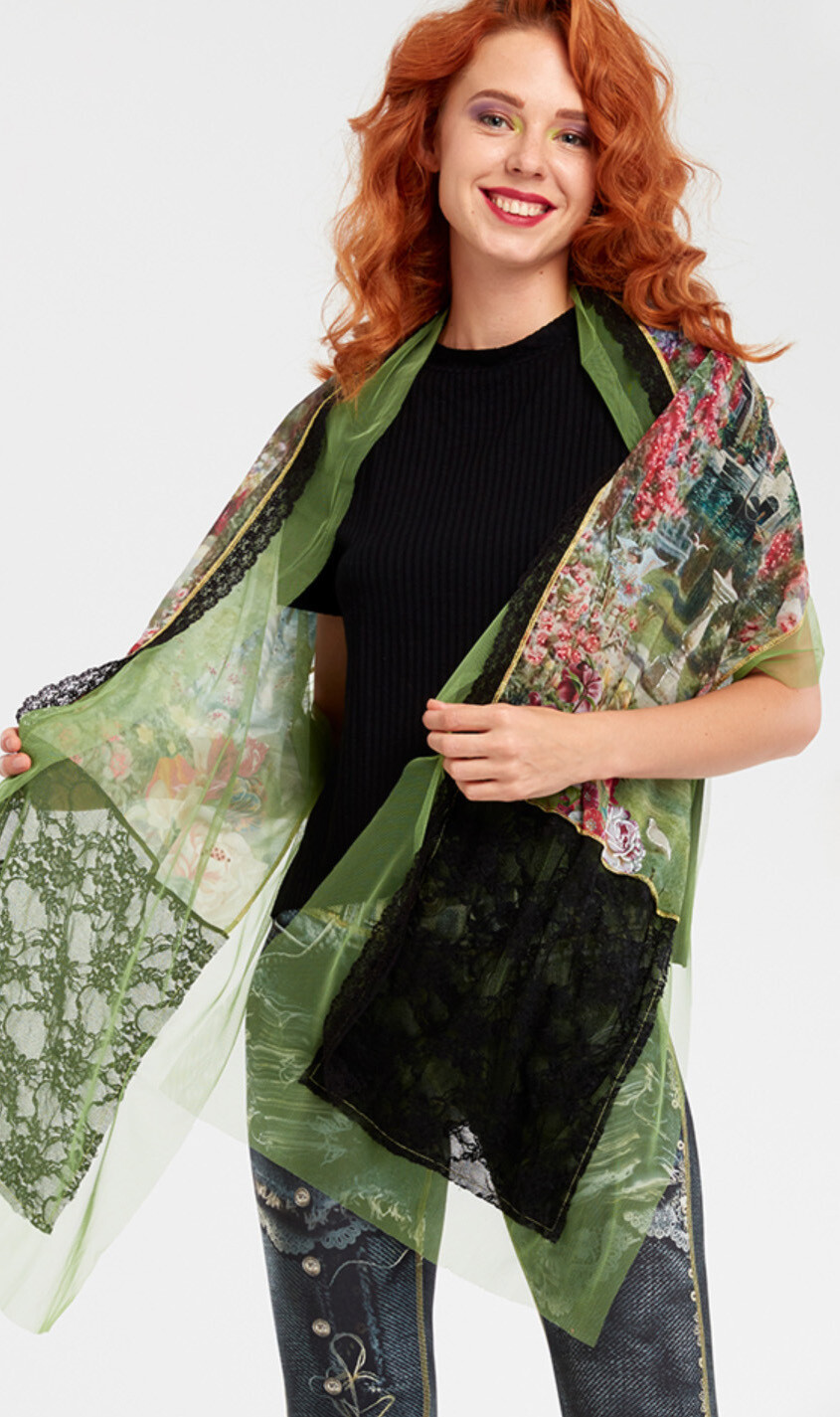 IPNG: In Paradiso Cherry Carnation Scarf (Ships Immed, 1 Left!)
SKU IPNG_IPSCA-089_N
Product Details
IPNG: In Paradiso Cherry Carnation Scarf
Spring/Summer
Experience a scene in paradise with this uniquely designed 3D Cherry carnation illusion scarf!
Cut out/printed flower petals
Paradise colors
Long scarf/shawl
Cherry 3D carnation layered knit illusion design throughout
Mesh lace interior
Cherry carnation
High gloss printed scene from a paradise with garden blooms and butterflies front and back. So real you think you are in the picture!
Vibrant colored stand out scarf/shawl
The perfect matching accessory to all In Paradise dress and tunics
Hot Hues: Carnation Red, Leaf Green, Pale Pink, Creme and a touch of Sky Blue
Fabric: 95% Poly, 5% Elastane
Hand wash recommended, machine wash cold, inside out. Delicate cycle, separate. Lay flat to dry.
Made in Turkey
Ships Immediately: 1 Left!
Others - Made to order, please allow 35-65 days to ship (Inquire about possible expedited order via email: info@wildcurves.com).
Save this product for later