Real Reviews From Real Customers

IPNG: Tuxedo Scribbled Asymmetrical Sketch Wear Tunic
IPNG
love This . I also got the pants . Love IPNG
Real Reviews From Real Customers

Simply Art Dolcezza: Etagere & Miss Eze Printed Hoodie Jacket
Fabulous Jacket
I just received this jacket to match a Dolcezza top with the same pattern. The size Medium is sold out everywhere and I found the last one here online. It is colourful and bright. A great addition to your wardrobe!!
IPNG: In Paradiso Cherry Carnation 3D Illusion Ruffled Long Tunic
IPNG_IPTU-077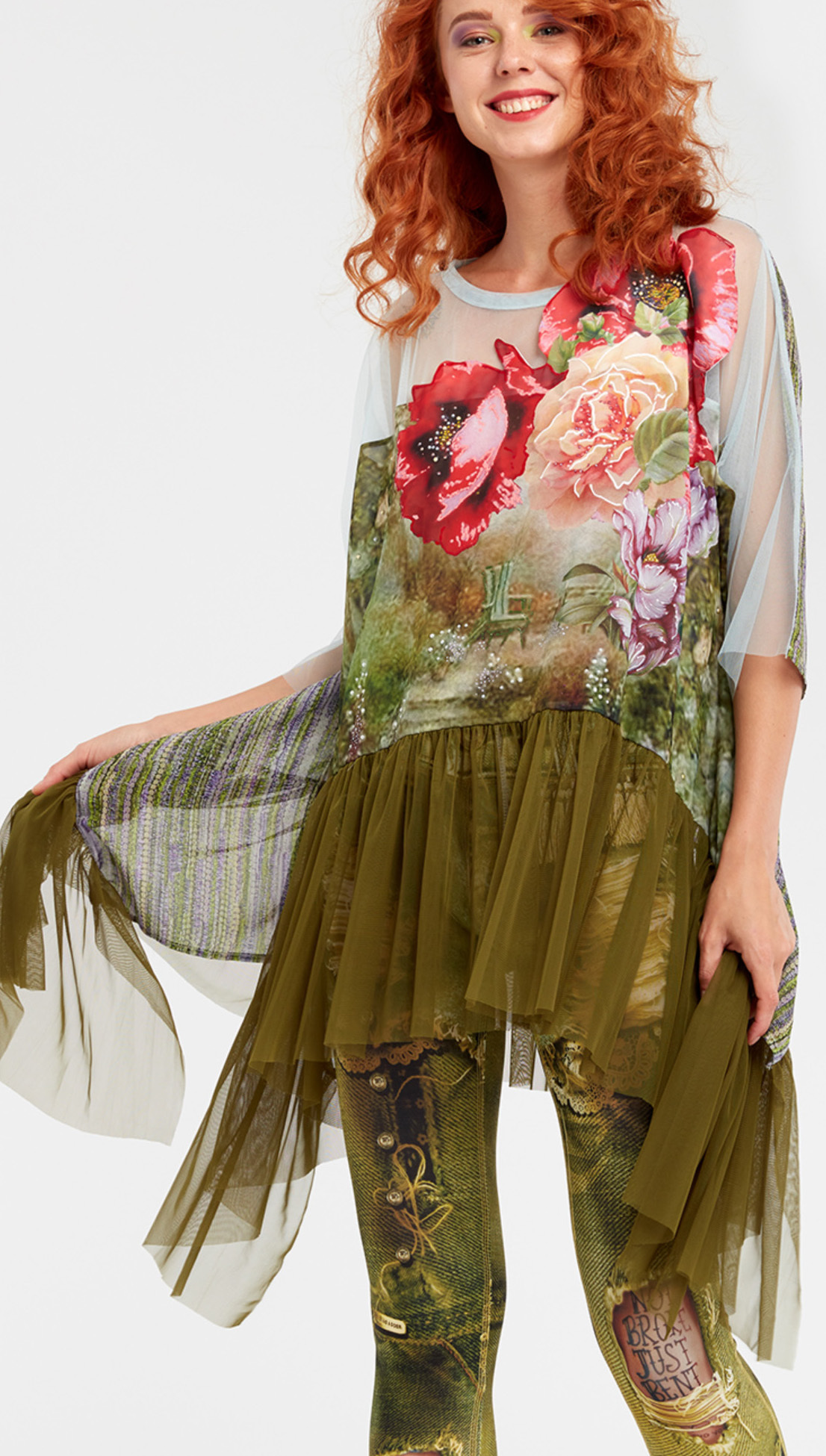 IPNG: In Paradiso Cherry Carnation 3D Illusion Ruffled Long Tunic
Spring/Summer 2020
Experience a scene in paradise with this uniquely designed 3D Cherry carnation knit illusion with with ruffled lace hem long tunic!
Outlined scoop neck
Short sleeves (Almost three-quarter)
Cut out flower petal bodice
Paradise colors throughout
Drop waist
Ruffled lace hem
Flowy tunic
Cherry 3D carnation layered knit illusion design throughout
Mesh lace hem
Asymmetrical hem
Comfy fit
Long tunic
Just enough stretch for superior comfort and it
Flared
High gloss printed scene from a paradise with garden blooms and butterflies front and back. So real you think you are in the picture!
Vibrant colored stand out tunic
Hits just about knee length at sides and slightly above at center
Legging in picture sold separately
Hot Hues: Carnation Red, Leaf Green, Pale Pink, Creme and a touch of Sky Blue
Fabric: 95% Poly, 5% Elastane
Hand wash recommended, machine wash cold, inside out. Delicate cycle, separate. Lay flat to dry.
Made in Turkey
Made to order, please allow 35-65 days to ship (Inquire about possible expedited order via email: info@wildcurves.com).
Size
One Size Fits All (0)