Real Reviews From Real Customers

Savage Culture: Sexy Sweetheart Arabesque Cotton Maxi Dress Positano
Positano
Perfect fit and fabric!!
Real Reviews From Real Customers

Simply Art Dolcezza: Mid Century Vibrant Romance Abstract Art Shirt Maxi Dress
dream dress
perfect dress - light and feels like wearing nothing. Size Small is very generous. It is long - for me at 5'3" almost to the ankles - but I LOVE IT.
IPNG: Gingham Rose Fairytale Mask (More Art Patterns, Ships Immed!)
IPNG_MA3_GINGHAM_ROSE_N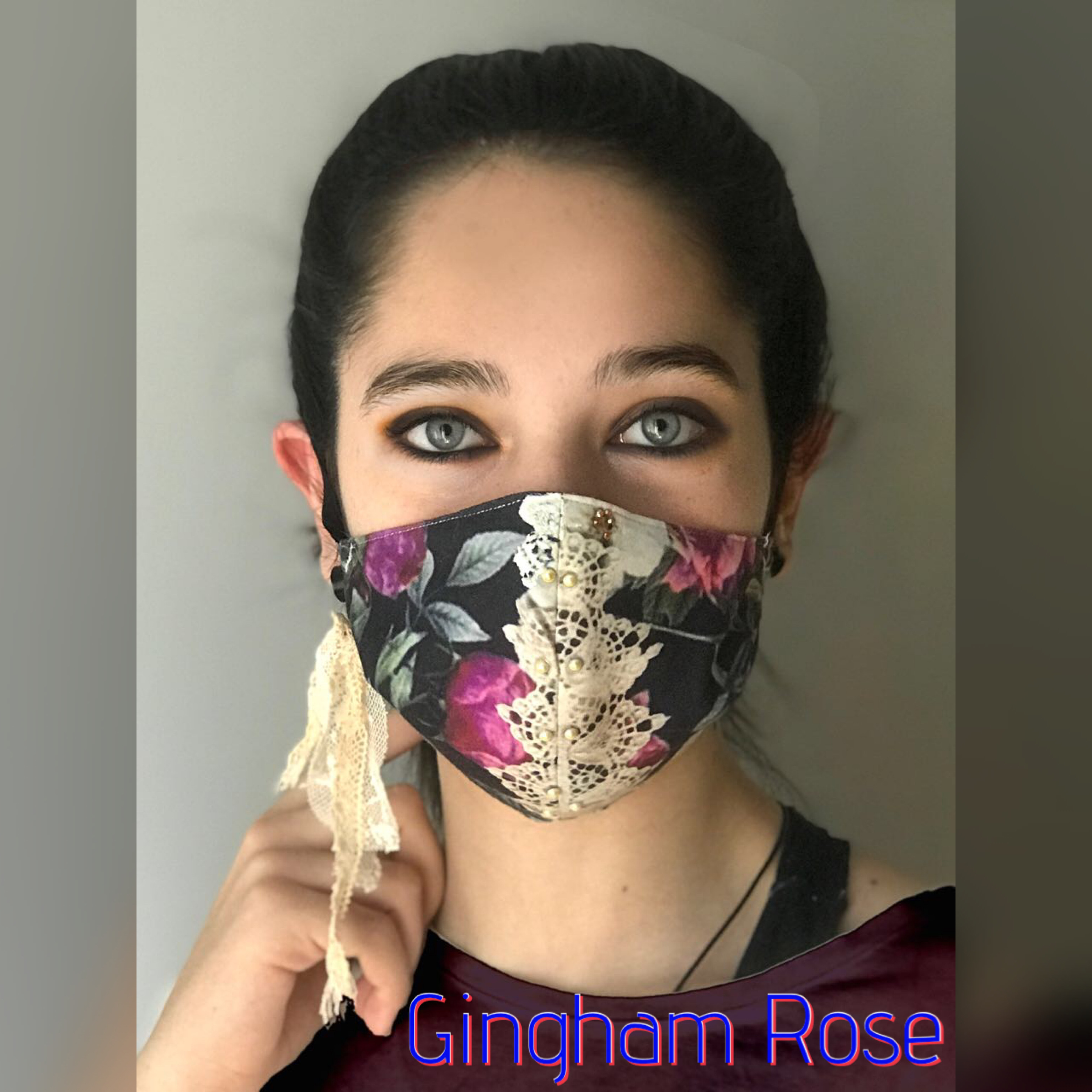 IPNG: Gingham Rose Fairytale Mask
Fall/Winter 2021
Gingham rose side accessory with matching print, interior nose clip, elastic ear loop straps for comfort and a sewn in filter Is this fairytale inspired mask.
Reusable
Washable
Double Layer
Custom fitting
Internal nose clip (adjustable for comfort)
For personal use
Not medical grade
Sewn in filter (washable)
Face covering protection
Fabric: 1st - 95% Jersey Poly, 5% Elastane 2nd: Poly Sewn in filter
Please note: This item is non-returnable (as per World Health Organization safety guidelines).
Ships Immediately in: Gingham Rose and Queen of Roses
All other styles ship in 3-7 days.
For every mask purchased, we are donating a mask to children and families in need within our communities.
ART
GINGHAM ROSE (0) CAN SMELL PINK (0) APPLE STOP (0) SUN BLOSSOM (0) PIXIE DUST (0) ADJUST-O-MATIC (0) LOKOOMETRIC (0) PRETTY PEACH (0) QUEEN OF ROSES (0)
Quantity
SINGLE (1) (0) 2-PACK (18) 3-PACK (32)
Size
One Size Fits All (Adjustable) (0)