Real Reviews From Real Customers

Paul Brial: Palma De Mallorca Nights Princess Seamed Skirt
Unique summer skirt
Comfortable fit. I find it the perfect summer skirt with its colors and flowers. It will match many tops. Could be worn to the office and casual outtings.
Real Reviews From Real Customers

IPNG: Love Me Black Bejeweled Illusion V-Cut Maxi Dress
Love it
This is my 5th IPNG v neck dress! I love them. They are so comfortable, but really allow you to look summer chic. I pair them w blingy flat sandals. Get compliments everytime I wear them!
IPNG: Biker Chic Zip Illusions Crop Top (Some Ship Immed!)
IPNG_LISSHM-021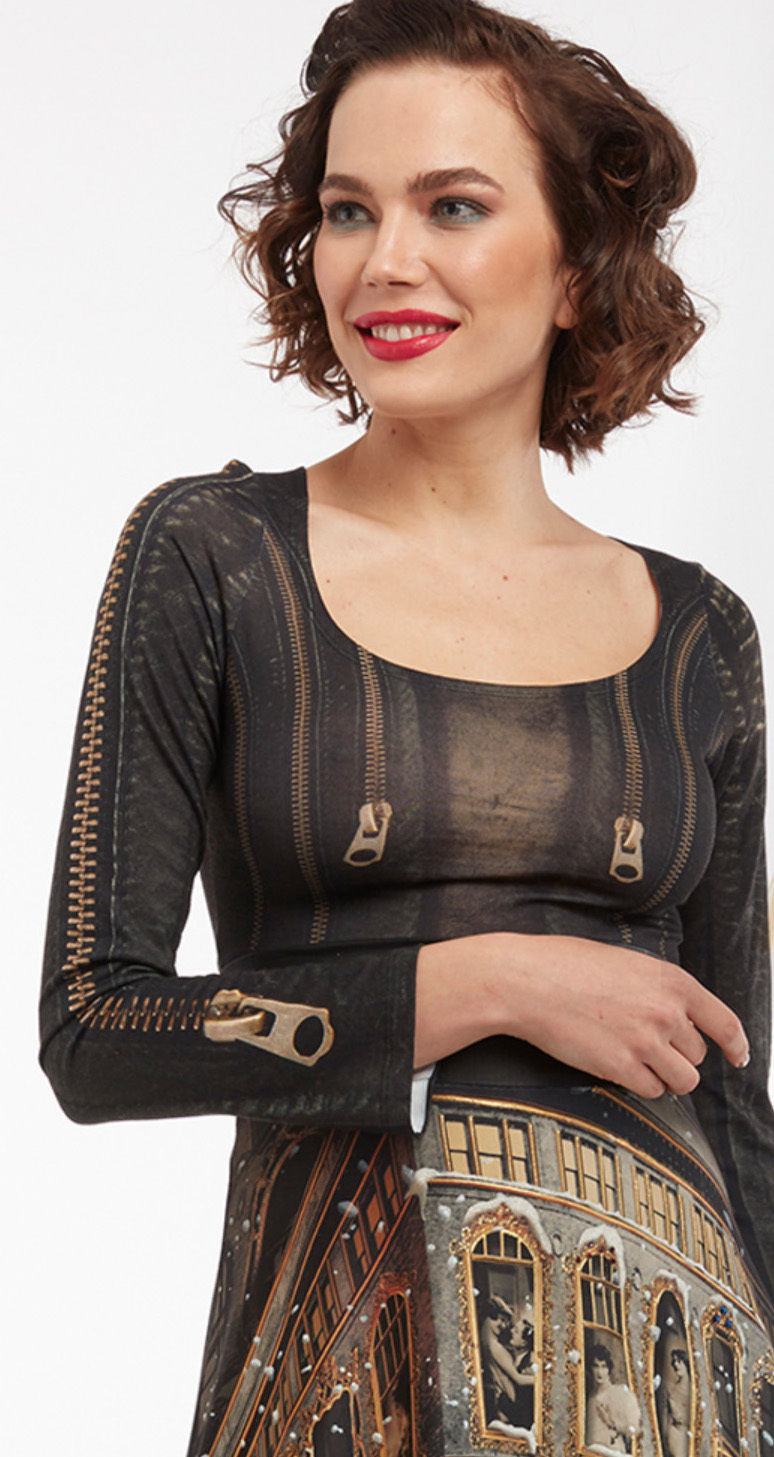 IPNG: Biker Chic Zip Illusions Crop Top
Fall/Winter 2020 Collection
Inspired by sexy biker chicks that are as sexy as they are elegant, hence chic is proper here! Zip illusions on this chic crop top!
Scoop neck
Long sleeves with zip illusion print
Crop top
Fitted top with just enough stretch for superior comfort and fit
So sexy and chic all at the same time!
For matching skirt in picture, click here!
Hits a little above belly button
Hot Hues: Biker Black with a touch of Creme Brulee zip illusions
Fabric: 95% Poly, 5% Elastane
Made in Turkey
Made to order, please allow: 30-65 days to ship
filterColors:000000,FFFFFF
Size
S (US 4-6) (0) M (US 6-8) (0) L/XL (US 8-10) (0) XL/XXL (US 10-12) (0)