Real Reviews From Real Customers

Paul Brial: Wild Orange Rose Cold Shoulder Ruffled Midi Dress
Unique summer dress
This is a pretty summer dress and great for vacationing. It could be both casual or dressy depending on the occasion. I really like the wild orange print- giving it a very tropical look.
Real Reviews From Real Customers

Luna Luz: Short Sleeve Cross Over Bodice Long Dress (Many Colors, Some Ship Immed!)
Love the dresses….wish it came
Love the dresses….wish it came in some summer prints! Very comfortable and cool. Have had many compliments !
IPNG: Biker Chic Let It Snow 2-Piece Dress (Can be ordered separately!)
IPNG_LISSHM-021_LISSKL-004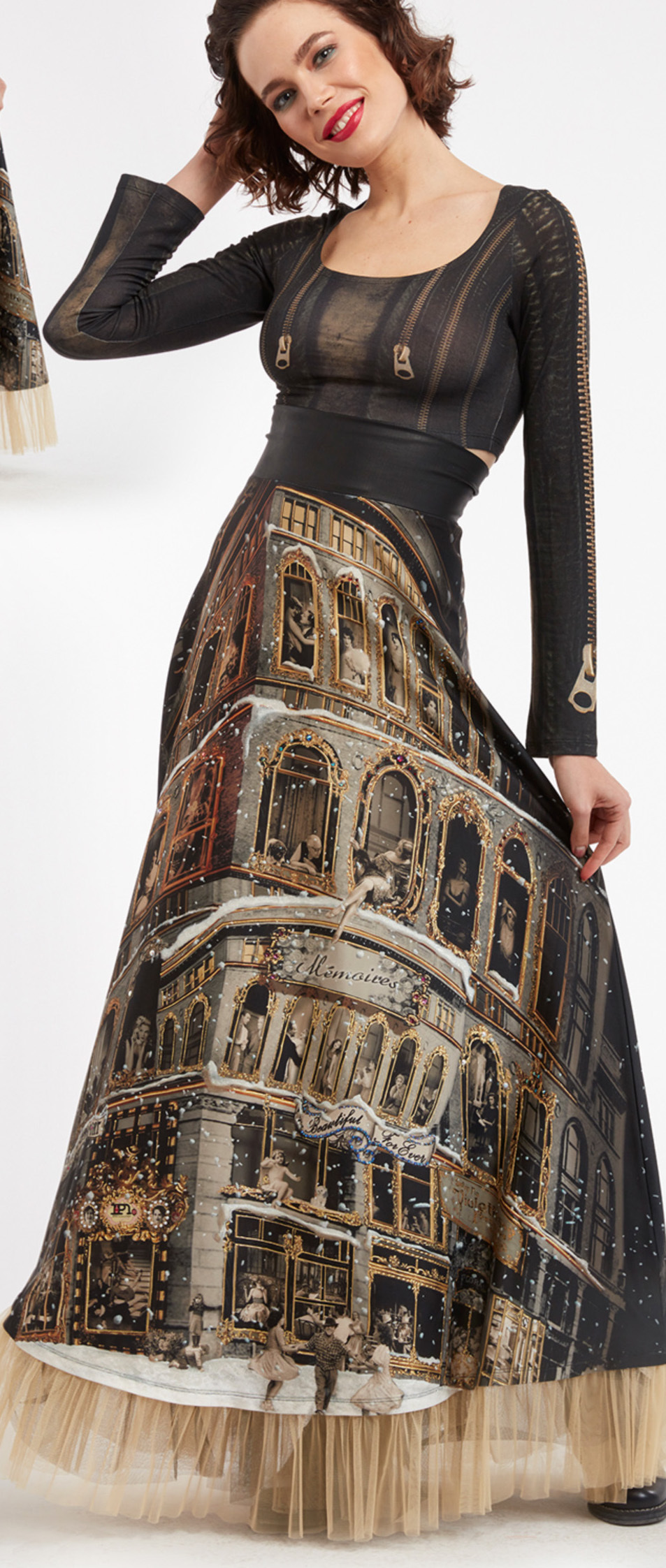 IPNG: Biker Chic Let It Snow 2-Piece Dress
Fall/Winter 2020 Collection
Inspired by sexy biker chicks that are as sexy as they are elegant, hence chic is proper here! Zip illusions and a vivid Parisienne snow storm in progress with ladies looking out their window printed skirt bottom!
Scoop neck
Long sleeves with zip illusion print
Outlined waist on skirt
Unbelievably vivid Parisienne snow storm scene printed skirt bottom with ladies peeking out their windows
Asymmetrical tulle hemline
Flared skirt
Fit & flare 2-piece dress
Fitted top with just enough stretch for superior comfort and fit
So sexy and chic all at the same time!
Hits about ankle length
Hot Hues: Biker Black with a touch of Creme Brulee and a sprinkle of Snow White
Fabric: 95% Poly, 5% Elastane
Made in Turkey
Made to order, please allow: 30-65 days to ship
filterColors:000000,FFFFFF
TOP/BOTTOM
TOP/BOTTOM (2-PIECE DRESS) (0) TOP ONLY (-386) SKIRT ONLY (1-PIECE) (-55)
Size
S (US 4-6) (0) M (US 6-8) (0) L/XL (US 8-10) (0) XL/XXL (US 10-12) (0)