Real Reviews From Real Customers

Luna Luz: Short Sleeve Cross Over Bodice Long Dress (NEW Fall Color: Ships Immed in Olive, Few Left!)
BEST DRESS EVER
I live in this dress--I have more than a dozen in different shades. I wear it all summer. It is machine washable, comes out great, doesn't need ironing (the skirt is supposed to be somewhat crinkled), has giant pockets and is very flattering. What more can a woman ask?
Real Reviews From Real Customers
Simply Art Dolcezza: Still Life For A Wedding Party Soft Denim Art Jacket
Very happy
I am very happy with my jacket. It is as advertised
Fiore: Sexy Hallows Eve Shimmering Patterned Tights
FIO_ORIENTCHARM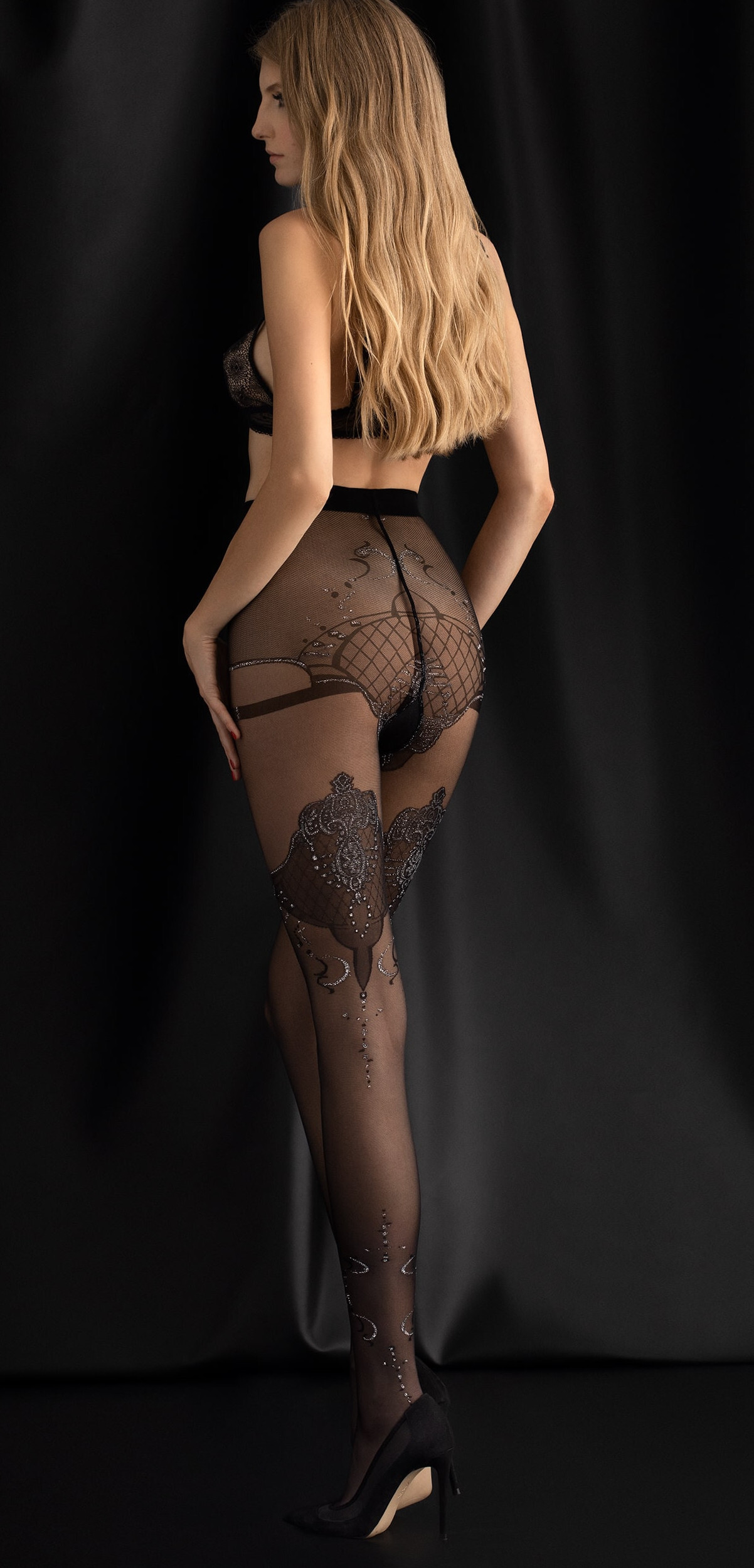 Fiore: Sexy Hallows Eve Shimmering Patterned Tights
Fall/Winter 2022
Semi-opaque tights with a sexy Hallows Eve pattern from waist to foot along with shimmer and arabesque -these tights will transform any skirt or dress into a seductive ensemble!
Sexy Hallows Eve shimmering pattern from waist to foot
Semi-opaque
Comfortable ribbing
Flat seam
Matte finish
Shimmering details
Arabesque design
Luxury fabric for best comfort and soft feel
Invisibly reinforced toe portion
Single covered elastane yarn for improved durability
Perfect finish to any stylish ensemble
Delicate, stand out tights
Hot Hues here: Classique Black
Fabric: 81% Nylon, 8% Elastane, 6% Prolen Yarn, 1% Cotton Metallic Yarn
Machine wash, line dry
Made in Poland
Ships Immediately
For your safety, this item is non-returnable as per the WHO COVID-19 guidelines.
Size
2/S: 4'11''-5'9'' (121-143 lbs) Ships Immed (0) 3/M: 4'11''-5'9'' (132-176 lbs) Ships Immed (0) 4/L: 5'2''-5'10'' (165-197 lbs) Ships Immed (0)