Real Reviews From Real Customers

Luna Luz: Short Sleeve Cross Over Bodice Long Dress (NEW Fall Color: Ships Immed in Olive, Few Left!)
BEST DRESS EVER
I live in this dress--I have more than a dozen in different shades. I wear it all summer. It is machine washable, comes out great, doesn't need ironing (the skirt is supposed to be somewhat crinkled), has giant pockets and is very flattering. What more can a woman ask?
Real Reviews From Real Customers
Simply Art Dolcezza: Still Life For A Wedding Party Soft Denim Art Jacket
Very happy
I am very happy with my jacket. It is as advertised
Fiore: After Dusk Open Gusset Semi-Opaque Tights
FIO_TWILIGHT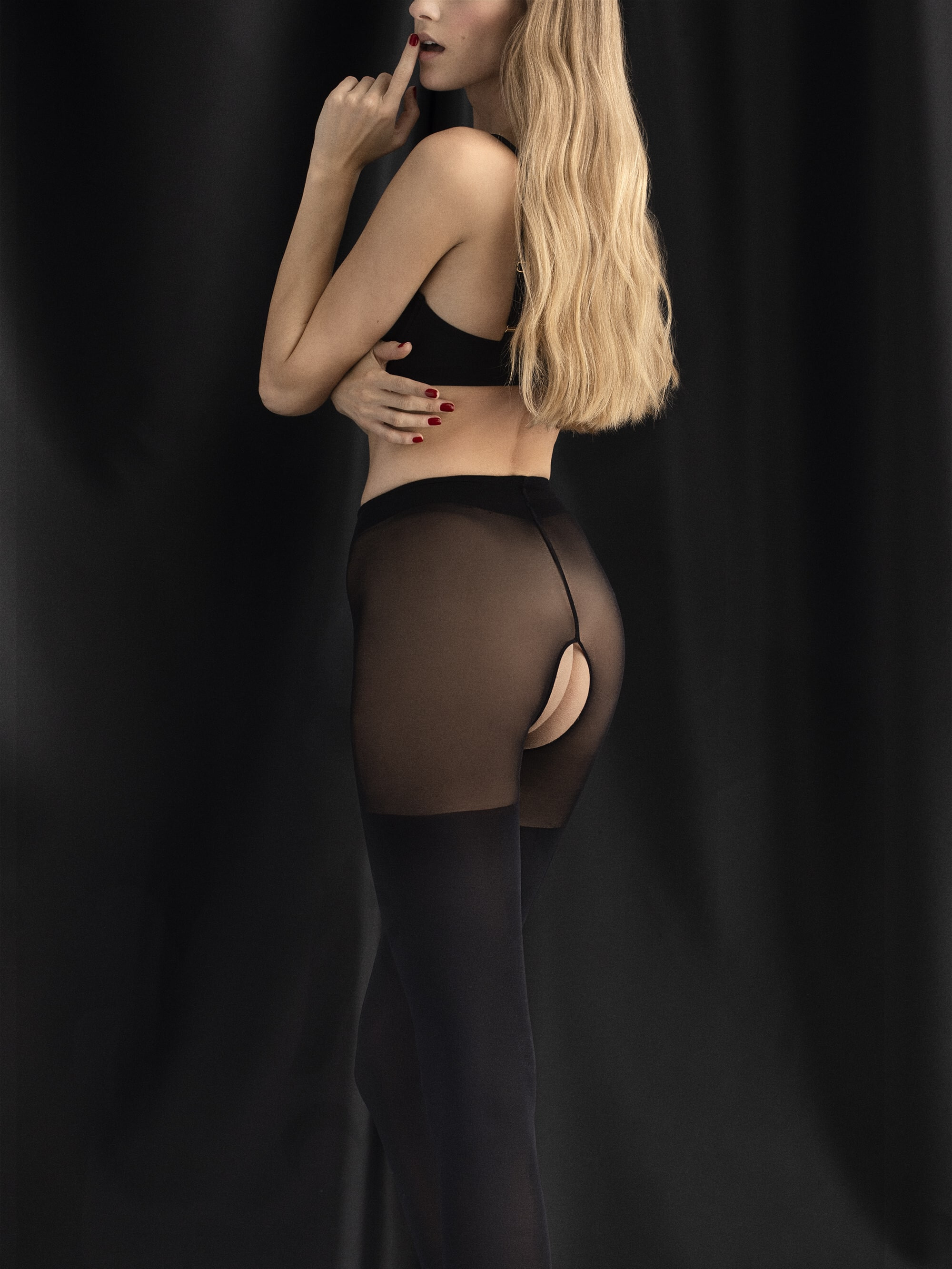 Fiore: After Dusk Open Gusset Semi-Opaque Tights
Fall/Winter 2022
After dusk, the senses awaken. Experience some naughty fun with these ouvert tights, a classic accessory matching any look, also a sensual one. Surprisingly, they hide a spicy secret. They might disclose it and reveal your intimacy if you choose to.
Semi- Opaque
Opaque from thigh to foot
80 Denier
3D technology for increased durability and resilience
Premium quality with increased elasticity for a perfect fit
Matte FInish
Small teardrop shaped opening that's flat overlock stitched
Invisibly reinforced toe portion
Perfect finish to any stylish ensemble
Delicate, stand out tights
Hot Hues here: Classique Black
Fabric: 88% Nylon, 12% Elastane
Machine wash, line dry
Made in Poland
Ships Immediately
For your safety, this item is non-returnable as per the WHO COVID-19 guidelines.
Size
2/S: 4'11''-5'9'' (121-143 lbs) Ships Immed (0) 3/M: 4'11''-5'9'' (132-176 lbs) Ships Immed (0) 4/L: 5'2''-5'10'' (165-197 lbs) Ships Immed (0) 5/XL: 5'2''-5'11'' (187-220 lbs) Ships Immed (0)