Oh my gosh, can you believe it we are already in September, definitely a month to remember in more ways than one. This fall, we walk into the breezy and colorful days smarter and stronger than we have ever before. Our desires have evolved and so has our fashion style. Our feminine spirit is filled with much more confidence than ever. We stand tall, we walk with a jump under our step because we know how valuable we are. With that we bring you the new fall arrivals that will not only excite and comfort you, but we promise it will also align with your evolving self. Crazy vibrant colors, invigorating cuts and the softest of fabric that will leave you wanting to stay in them 24/7. Now let's talk about some style specifics. For those of you that have a love-hate relationship with cowl necks, guess what, we have the removable kind. Yes, that's right, leave it on or take it off, you are the boss of you cowl. When it comes to coats, yes we all know about the double zipper, but let's think on a higher level. In addition to double, we've got you protected in a side double zip too. Imagine a cold day and you really want to keep your coat on while driving, now you can not only pull the zip from the bottom up, but (wait for it), you can also pull it on the sides. Keep the warmth and add more comfort - this is what our fashion is all about. Ok, now just breathe, because we need to relax to receive more. Let's talk about dresses: sweater dresses, tunics, maxis, midis and minis - imagine for a moment the newest Pantone colors printed on your dress with artistry. Some unbelievably standout pieces are:
Bestie Beauties - this is a sweater dress with a printed canvas on tweed fabric with intriguing art, complementing cut and that removable cowl.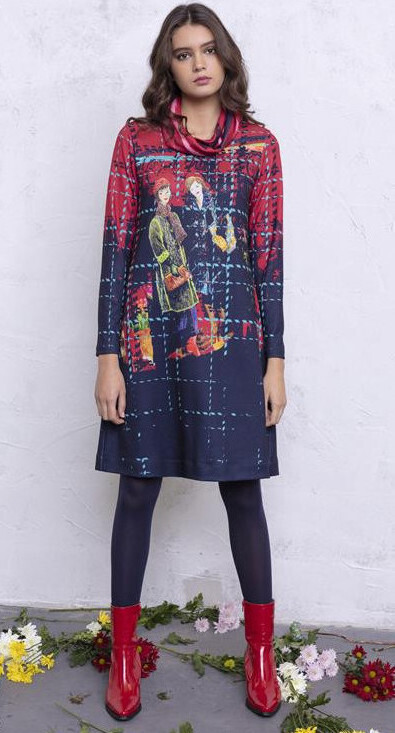 The Blessings Dress - another crazy cool standout piece is this dress that can also be worn as a tunic. The art is simply stunning by Merav Sudaey from Israel. This artist promises to bring you not only chic style but also blessings with each wear. This dress is very complementing with its solid Black contrasting sides and centered front/back artwork. A piece that is as stunning as it is comfortable because we will have nothing less. Quick note: don't forget to look for the matching jacket and scarf.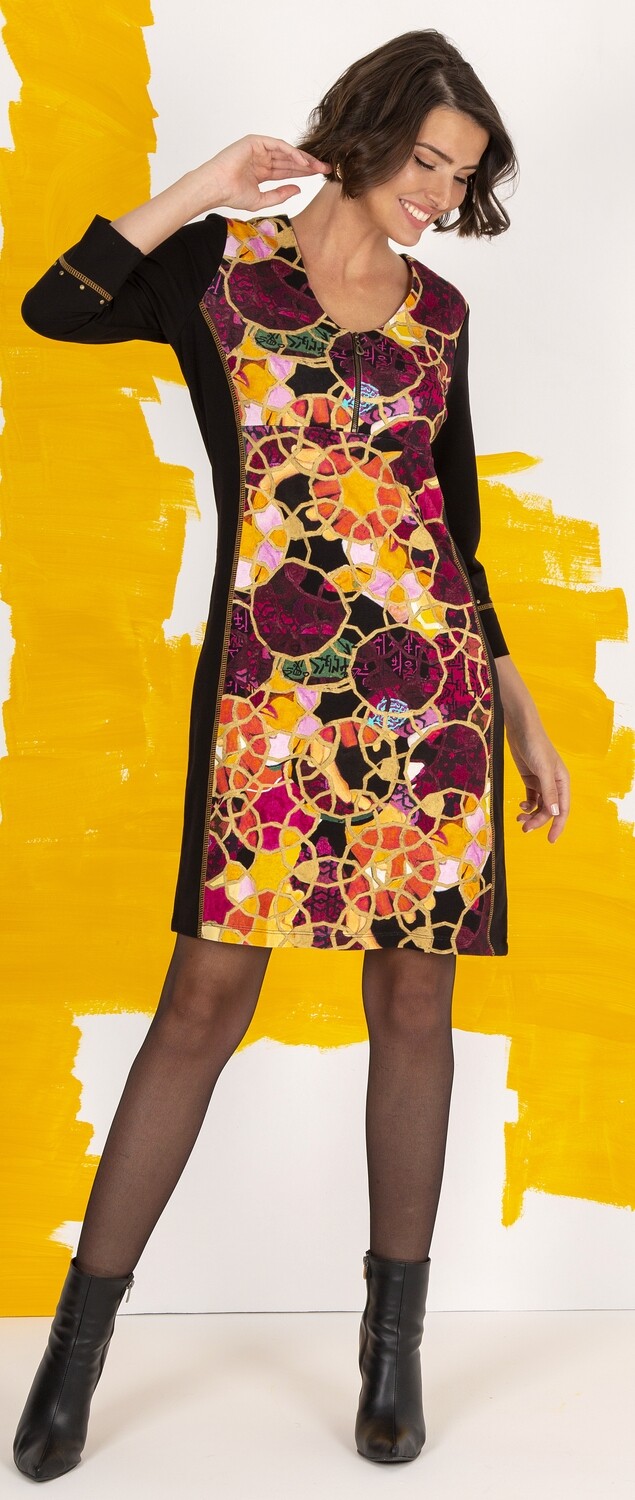 Blue Booms Dress - if you love colorful flower petals, you'll love this dress/tunic. It is designed with the beauty of fall in mind. This is a hot number with electric Blue blooms designed in a cascade from front to back. A must have piece when worn with high boots is sure to bring non-stop compliments wherever you go.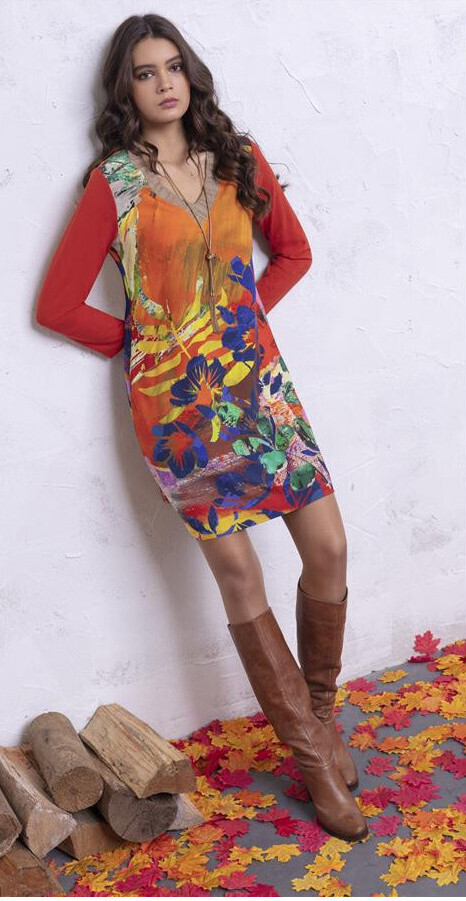 We can go on and on but we know you need time to hop on Wild Curves and to choose your size (which by the way if you need help with our amazing customer service team will be delighted to help you with - send an email or find us on live chat for the speed of light service).
Last but certainly not least: remember - we are so crazy about the side zips. You'll find this wonderful feature in the Papers In Color Art Coat. That's right, not only is this an innovatively comfortable coat, but it is also an art painting by Carol Leigh of Washington. Another note: find the matching tunic and scarf too!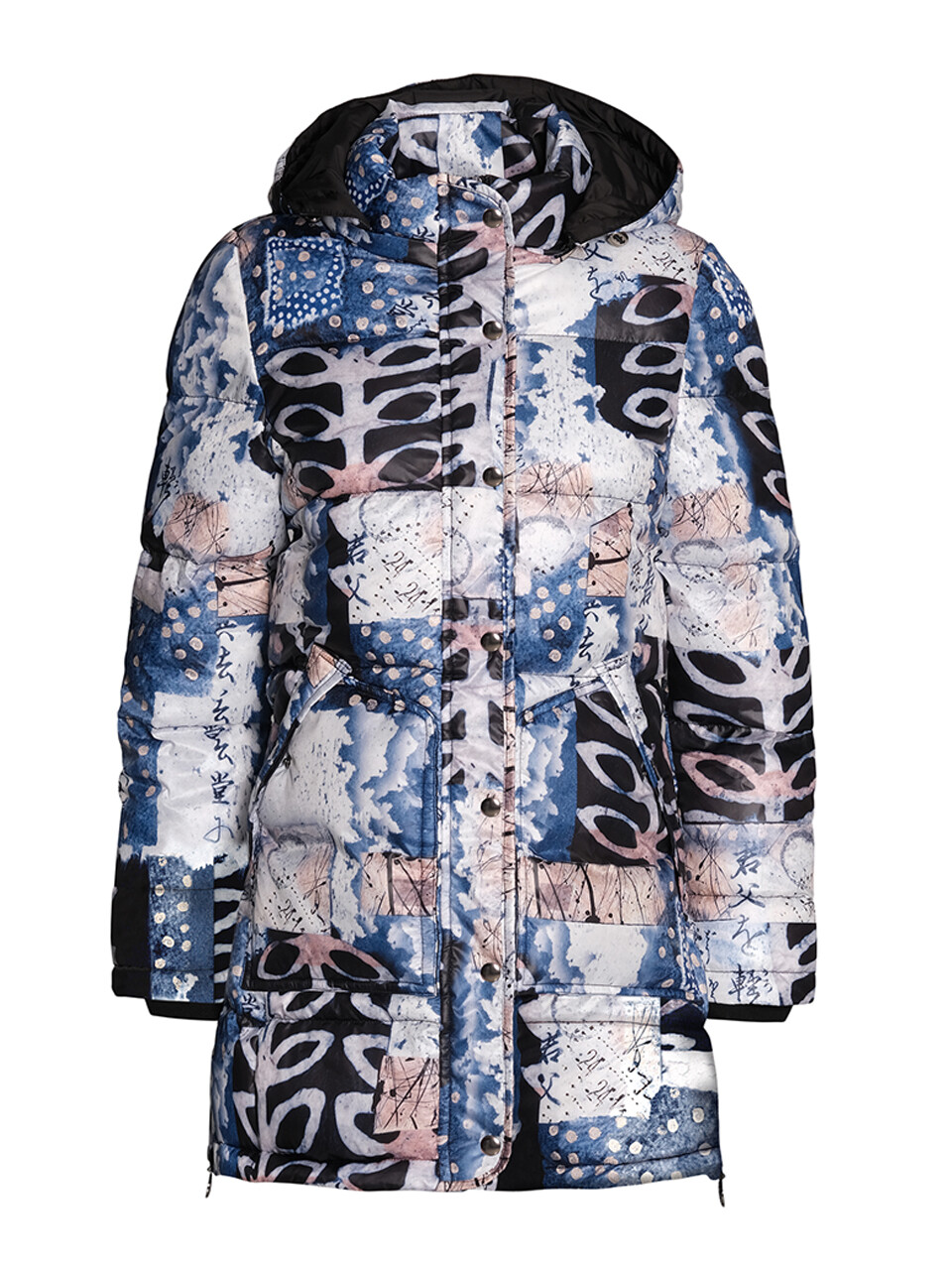 favorite wardrobe styles!