Inspired by the tastes and spirits of Northern France, Paul Brial transcends from the hills of a region named after a celebratory drink: Champagne! The flavors, colors and rich energy of Champagne are some of the intriguingly sexy attributes of this brand's designs. Its fashion motto is to dress the everyday active woman with styles that possess assertiveness and sophistication with a flair of seduction in a ready to wear feminine line. This philosophy speaks for itself through the luxurious fabric, forward-thinking cuts and stunningly beautiful colors.
Let's look at some of this designer's best dressed summer favorites.
Soft cotton and vibrant colors are not the only delicious aspects to this dress. It's the back that will have you in a style orgasm from first slip on. Oh yes, the backwards garden is everything you've ever dreamed of in a maxi dress!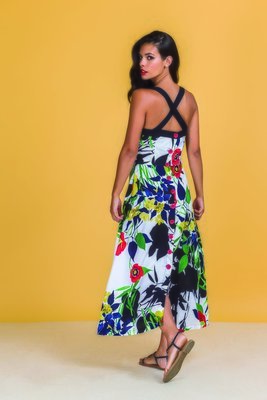 It's certainly hard to outdo the garden dress, but we always try hard! We are totally smitten with the Pleated Back Bow Cut Out maxi dress. This dress combines all the summer flavors with an exceptionally sexy along with ultra comfy design. A dress that can be worn with just as much style and attitude during the day as it can be at night, is a valuable asset to all wardrobes!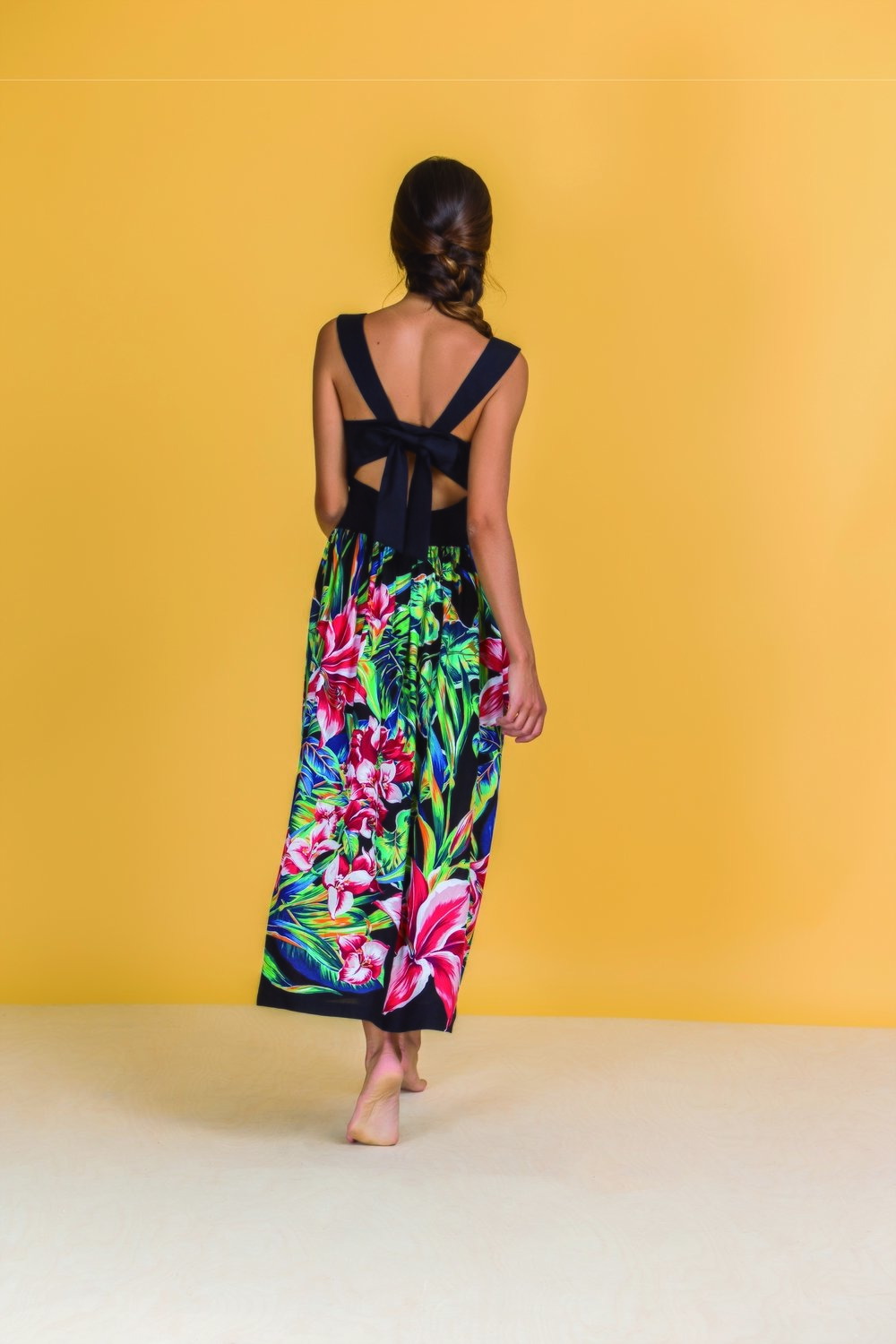 Tuxedo's aren't just for the opposite sex! We can totally rock the Black/White color block. Take a glam glare at this dress and you will know exactly what we are talking about. This maxi is not just a dress, it is a gown, and most appropriately, you'll love slipping it on when attending a beach wedding or a summer wedding. Oh, and the wild Orange roses at the hemline will have you at first touch!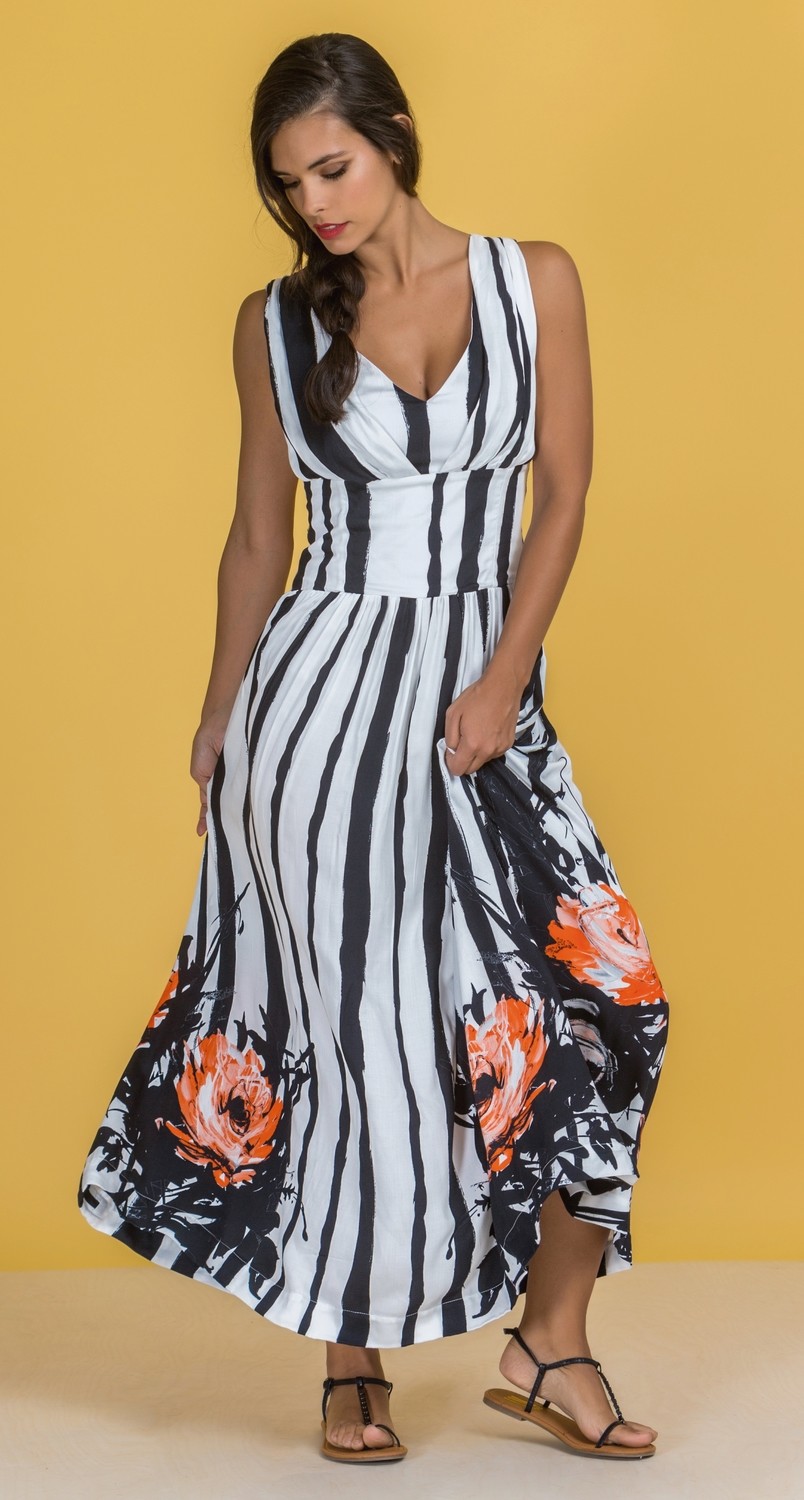 This brand, in our opinion, combines all of the sexy in European fashion and transforms it into ready-to-wear garments. It is for a woman that truly enjoys fabulous fashion and craves style satisfaction on a limitless daily basis, the type of woman that knows a wardrobe can never be complete, just constantly evolving.